Andrew Hooker retells a horror story of how new Christchurch homeowners were left $200k out of pocket due to EQC errors made after the 2010/11 earthquakes & argues for a commission of enquiry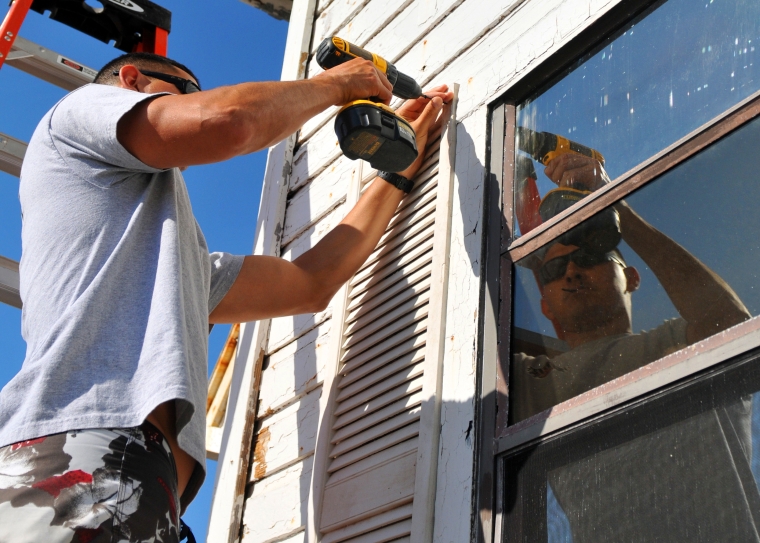 By Andrew Hooker*
To most people in New Zealand, this story may sound quite unbelievable. But to people in Christchurch who are still fighting to have their houses repaired, it is common, but certainly not mundane. 
A bit of background. 
After the 2010 and 2011 earthquakes, EQC, that is the government natural disaster insurer, rushed around assessing thousands of houses. The way it works is that EQC covers the first $100,000 plus GST for each earthquake, and the private insurance company then steps in to pick up the rest, up to the cover provided under the policy. If EQC assesses the damage at being over $100,000, it is called "over cap". EQC can either pay out the $100,000, or undertake repairs to that level and then hand to the insurance company.
In many cases, EQC assessed the house at being well over "over cap". In those circumstances, one would have expected that EQC would then pay out the $100,000 plus GST and hand it to the insurance company. But no, EQC proceeded on many cases to "rescope" or "reassess" houses. Having recorded that the damage exceeded $100,000, EQC decided to have another look and reassess the damage. Miraculously, in many cases what started life as a "major structural damage" claim, often with an estimated $200,000-$300,000 repair cost, was rescoped and reduced substantially.
There are cases where houses that were assessed within months of the earthquakes at $200,000 or $300,000, ended up at well under the $100,000 cap, sometimes $50,000 or even less. The house owners then had a choice. They either accepted the new scope of repairs or they fought with EQC. Those who fought with EQC, are in many cases still fighting, six years later. But many people "trusted" EQC and simply allowed EQC to carry out the repairs. EQC repaired the house to this significantly reduced "scope" and walked away. 
In many cases, the substantial area of damage was around foundations with cracked ring foundations or failed piles. EQC would fill the cracks, paint over and walk away. The homeowner, "trusting" EQC, simply accepted that their house was repaired. 
In significant number of cases, this "rescoped" repair was simply inadequate and, to coin a common phrase in Christchurch "botched". But the homeowner "trusting" EQC assumed that their house was fixed, and got on with life. 
One of two things have happened in many of these cases. Either:
Subsequently, the homeowner has noticed that the house is still out of level or the cracks have reopened identifying the botched works; or
The homeowner has sold the house, innocently assuming that it had been repaired and equally innocent person has purchased the house also assuming that it has been properly repaired.
Back to the story. Georgia Scott and Mike Rogers purchased a house in Christchurch just over a year ago. The house had been "repaired" by EQC. The day after they moved in, there was a fire that caused significant damage to the house. As if this wasn't shock enough, what the fire revealed was a totally botched repair to the foundation by EQC. 
After their insurance company settled the fire damage claim, Georgia and Mike contacted EQC to point out the problem. 
And here is where it gets interesting – EQC looked at the house and acknowledged fully that the repairs were totally botched. It acknowledged that it had initially assessed the damage as a significant foundation repair in the $100,000s but had not done that work, it had simply filled a few cracks, painted over the foundation and walked away. 
Of course, Georgia and Mike were rapt that EQC had admitted this mistake, surely now EQC would put it right. Not so fast.
EQC, having admitted that it had totally botched the repairs, simply paid out the remainder of the $100,000 cap and washed its hands. 
Of course, Georgia and Mike had no insurance company to claim off, because they did not own the house at the time of the earthquake. And assuming that the house had been repaired properly they obtained no assignment of the private insurance company's claim. 
But EQC refused to pay the difference. Mike and Georgia were over $200,000 out of pocket because of EQC's "incompetence". 
Distraught, and living in a sleepout behind their damaged house, with their two young children, top and tailing in a single bed, Georgia and Mike arranged a meeting with EQC. EQC agreed to meet to discuss the issue. 
I was at the meeting. In 27 years in the game, I have never attended such a surreal event. The senior manager at EQC totally admitted that it was entirely EQC's fault. He acknowledged that the repairs had been botched and that Mike and Georgia were out of pocket due to EQC's failings. He expressed significant personal regrets for their position. 
But when asked if EQC would right the wrong it had caused, he bluntly refused. Claiming to rely on the $100,000 cap under the Act, he said that EQC would not pay any more. 
Georgia had undertaken a detailed review of EQC's file. What she could not understand was how the repairs got from a substantial foundation repair to, wait for it, $90 spent on filler for some cracks! 
So, at the meeting, the manager was invited to explain EQC's reasoning.  How could it be that EQC's own records showed a major foundation repair job being miraculously reduced to a $90 crack filling exercise? Surely there was some analysis on the file or evidence of a good faith decision making process. Maybe even input from an expert such an engineer or a licenced building practitioner? What about some records of an internal review, perhaps minutes of a meeting or file notes recording why EQC had justified this enormous reduction in scope. 
But no, there was nothing. Not a single document on EQC's file justified or explained this decision. When asked to explain, the senior manager from EQC, simply said something like "well scopes change". He was unable to point to a single shred of evidence justifying why EQC's scope went from a major foundation repair to a $90 crack filling exercise. 
Questioned again about how this happened, he was unable to provide an explanation. Asked again about whether EQC would compensate Georgia and Mike for their losses, he again refused. He openly acknowledged that it was entirely EQC's fault but simply refused any request for compensation. So, there we have it. A massive government backed organisation whose job is to protect the people who pay into the scheme against earthquake damage, refusing to compensate people who it admits have suffered enormous financial loss as a result of its "error". 
But wait, there's more
Pushed further, the senior manager from EQC agreed to refer the matter to the office of the Chief Executive. He agreed to a generous timeframe in which to provide a response. He promised that he would reply to these people within that timeframe. When the time elapsed, he simply wrote saying that they needed more time. Fed up, Georgia and Mike went to the media. The media contacted EQC for comment. Immediately EQC then wrote to Georgia and Mike, referring to the media contact and stating that it was not prepared to alter its decision. Clearly punishment to these people for daring to speak out against EQC's refusal to compensate for its admitted errors. 
This is a terrible story. But it is not a particularly unusual one. There are many people who have purchased houses in Christchurch thinking that EQC has repaired them, and have later found out that they have bought a lemon. And even when EQC admits full responsibility and fault for the botched repairs, EQC refuses to compensate. 
Why? Because it can.  
There needs to be a full commission of enquiry into EQC's handling of these claims. We have a government organisation that had admitted botching many, many repairs. It admits causing enormous financial and emotional harm to the citizens of Christchurch. But it refuses to compensate those people. Nor can it provide in this case, a shred of evidence to justify its amended scope. Someone needs to get answers here, and the government needs to hold EQC accountable. There needs to be a commission of enquiry that identifies:
Why EQC rescoped these repairs and reduced them so substantially.
What was the evidential or factual basis for this rescoping.
Whether there was an internal policy decision made by EQC to deliberately reduce these repairs without justification. 
Why, when acknowledging wrong doing, EQC refuses to compensate those it has harmed. 
EQC is not some private insurance company accountable to its shareholders for profit. It is a government organisation whose purpose is to compensate people fairly, and according to the Act. 
---
*Andrew Hooker is the Managing Director of Shine Lawyers NZ Limited practices as a specialist insurance lawyer in Albany on Auckland's North Shore. He also runs an insurance information website - www.claimshelp.co.nz