In light of John Key's appointment to ANZ NZ's board, Gareth Vaughan outlines why he doesn't believe politicians should be on big company boards, but can see Key's appeal to ANZ's masters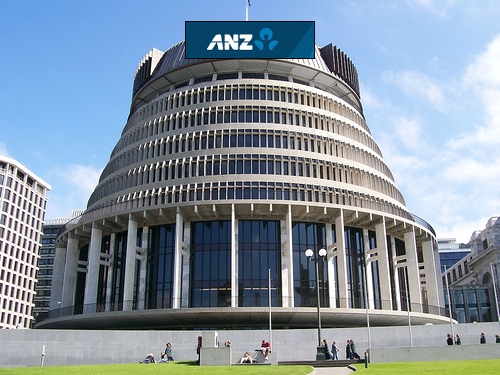 By Gareth Vaughan
I've never been a fan of politicians joining the boards of major corporates.
And the appointment of ex-Prime Minister John Key as an ANZ New Zealand independent director as of yesterday, with him to step up to become chairman in January, does nothing to change my mind.
It has got nothing to do with whether Key's qualified for, or is likely to be competent in, the role. On those issues he ticks both boxes, albeit he's set for a very speedy journey into the chairman's seat.
Rather it's that, by their nature, politicians are divisive. Some people vote for them and some people would sooner cut an arm off than do so. And even though Key won three elections and his personal popularity ratings placed him among our most popular prime ministers, there are still plenty of New Zealanders who don't like him or what he stood for as a politician.
ANZ, as the country's biggest bank, undoubtedly counts many people from both groups among its customers. As the bank boasts on its website; "In one way or another, ANZ New Zealand touches the lives of almost every New Zealander. Nearly one in two New Zealanders have a banking relationship with one of our brands. ANZ finances over 30% of all home loans in New Zealand, [and] ANZ accounts for around 1% of New Zealand's Gross Domestic Product."
That's an awful lot of customers. Many of them will be Key fans and National Party voters. But many will be neither. From a customer's perspective, wouldn't it be better to have a chairman who is less divisive?
Ideally a chairman of one of the country's biggest and most important companies ought to be a unifying, universally respected figure. Very, very few politicians, including Key, are this.
That said, the role chairing one of New Zealand's Australian owned banks isn't a particularly public one. None are publicly listed companies in their own right. Thus Key doesn't need to front up to hundreds of shareholders at an annual meeting. Nor is his pay likely to be publicly disclosed, and nor is he likely to give many, if any, media interviews in his role as ANZ NZ chairman. That task falls to ANZ NZ's long serving CEO David Hisco, who is said to have a good rapport with Key.
Thus the role a chairman of one of NZ's Aussie owned banks plays is more of a behind the scenes one, wielding influence and utilising connections for his bank's benefit out of the public eye. Key is obviously well placed to do that, albeit the National Party's removal from the treasury benches means he may be of less value than he could have been. Bringing the prestige of a former PM, Key will undoubtedly be well received if he tags along with ANZ customers on a door opening trip to say, China or India.
Thus in chairing ANZ NZ Key is, perhaps ironically, not going to be required to sell the bank to the NZ public. Rather, his skills and contacts in the corridors of power and commercial community out of the public eye, and overseas, will be of most value to his masters in Melbourne.
*This article was first published in our email for paying subscribers early on Thursday morning. See here for more details and how to subscribe.