Siah Hwee Ang gazes into a crystal ball to see what next year has in store for China's impact on NZ, trade and globalisation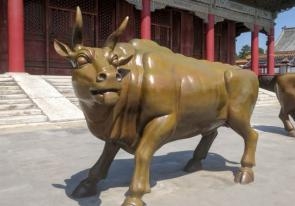 By Siah Hwee Ang*
China's accession to the World Trade Organization in 2001 came with some conditions.

Fifteen years later, these conditions are subject to different interpretations, causing China to be upset about the delay in granting it market economy status. Questions are being raised as to what it means to be called a market economy, and all the while the World Trade Organization is fighting for its own legitimacy as an international institution.

In 2018, we should expect to hear more from China on this issue, as pushing for being recognised as a market economy will shape its trade strategies.

At an estimated GDP of US$11.8 trillion in 2017, the second largest economy in the world is larger than the sum of the next three largest economies - Japan, Germany and the UK.

For an economy that will hit more than US$12 trillion in 2018, China's likely sustained economic growth at above 6.0% in the next five years is amazing.
The question is whether it comes at a cost. A slowdown to address market imbalances and reforms is necessary.

Given its size, and also being the largest trading nation for the last four years, China wants more recognition of its big role in the global economy. China accounted for about a quarter of the world's growth in 2014. This contribution is now one-third.

China has been shifting towards becoming more investment-oriented rather than being trade-driven.

But uncertainties surrounding government policies towards foreign companies and the competitive environment have led to a slowdown in this area.

The Government is actively opening its doors to encourage more foreign direct investment. In saying that, we should also see more free trade zones set up in the country.

One other significant movement is capital outflow control. While there are reasons to believe that slowing this outflow is unlikely, the signs provided by mergers and acquisitions across the globe suggest otherwise.

We should also observe more regulations around local content and higher degrees of localisation in many industries. This might increase the cost of engaging in the market, but comes with the prize of the market.
Related to this is the message that came out of this year's 19th Communist Party National Congress around more government intervention in the business environment. Conventional theories of business do not advocate such intervention. But government participation in business is not new in emerging economies and is likely needed in larger developing economies.

Crying out for more collaboration on the One Belt One Road (OBOR) Initiative is the other aspect of China's strategy that will pick up speed in the next years, as this is now written into the Communist Party Constitution.

Running alongside this is the Made in China 2025 Initiative that will both provide opportunities and threats for firms across many technological fields. This means that there is a need to develop a better awareness of the thinking and functioning of the Communist Party in order to appreciate how the changes are connected and how each change will impact on any dealings with the Chinese market.

As China focuses on internal reforms, poverty reduction and sustainability issues, it recognises the need to be more balanced on the internal and external economic fronts. Its leading status around e-commerce and the rise of the Chinese Renminbi as a transaction currency across the globe are upon us.

While the world is moving towards a protectionism mode as countries are increasingly unable to protect their own interests under the globalisation umbrella, China is calling out for more open trade.

Maybe there is a middle ground where the developed and the developing can converge after all. Managing ties with China beyond 2017 will have to take into account this shift towards the middle ground.
-----------------------
*Siah Hwee Ang is the BNZ chair in business in Asia and also chairs the enabling our Asia-Pacific trading nation distinctiveness theme at Victoria University. You can contact him here.