David Hargreaves sees trouble ahead with the extension of the so-called 'bright line' test on property transactions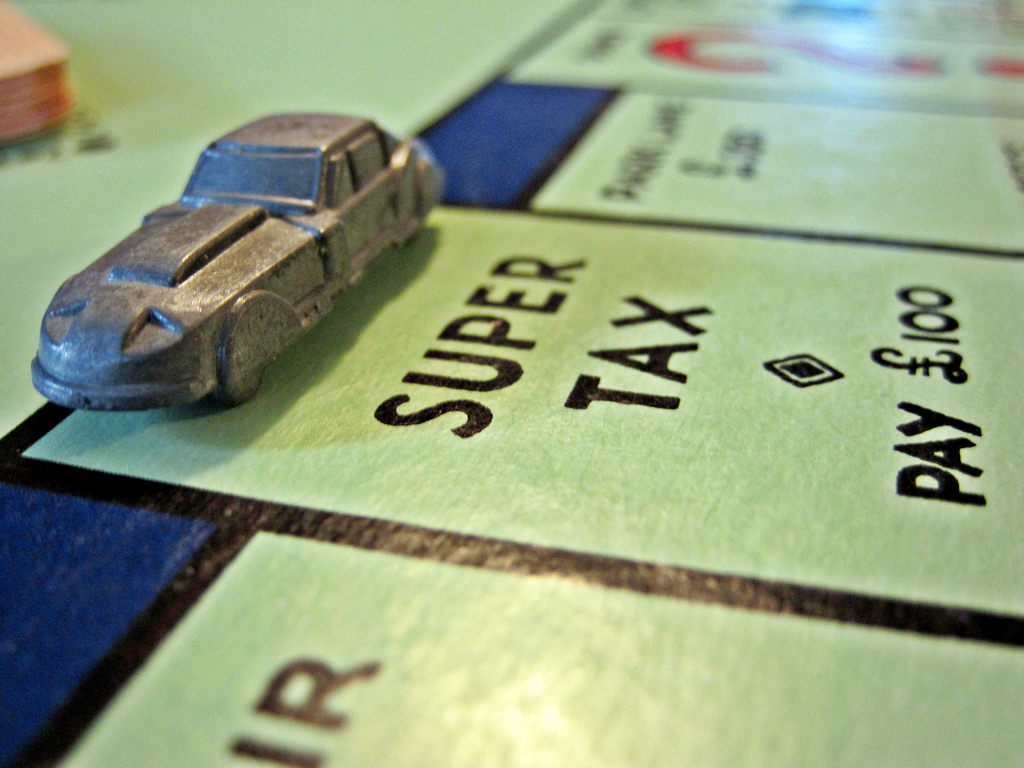 By David Hargreaves
Bring on a comprehensive capital gains tax, I say.
That's not meant to be quite as zealous as it perhaps sounds. I just would like clarity.
The thing is, we seem to be getting ourselves into a strange position where - without ever saying we are having a Capital Gains Tax - we are, de facto, getting one by another name. And it is one that could in my view produce distortions and unintended consequences far worse than the "full Monty" CGT might.
We are trying, in a term once beloved of our politicians (but perhaps under the circumstances not at the moment) to be 'a little bit pregnant'; that is, let's have something that behaves like a Capital Gains Tax in certain circumstances but don't for goodness sake let us call it that. 
'Labour will tax you'
I do blame the politicians on this. National in particular with its "woooooooo, Labour will tax youuuuuu!" constant refrains across the last three election campaigns has helped spread a climate of irrational fear towards anything that begins with a 'T" - and add a 'C' and a 'G' in front of that and oh, dear.
So it was that when National in 2015 introduced Capital Gains Tax in panicky response to public pressure over the searing hot housing market it did it in disguise. Under the sunny sounding, euphemistic 'bright line' moniker, so, was born the Capital Gains Tax that dare not speak its name. Except it is not a fully formed comprehensive CGT. It's a patched up job with its origins in cynical political expediency.
During the last election campaign Labour, having seen the way the electorate started running when it suggested CGT might be on the agenda in this term of Parliament, did the big u-turn, saying the tax would not be on the agenda this term. But might next one.
It has optied instead to extend the bright line test out from the original two years to now five years.
That could be introduced as soon as next month.
The waiting game
A CGT by its real name must wait on the recently established Tax Working Group, which is due to report back early next year. In all probability it WILL recommend a CGT since that's effectively the whole way in which it has been set up, with terms of reference that really lead only in one direction. 
So, then next election we will likely get Labour recommending that it will introduce the tax if elected in 2020, while National will, I would hazard a guess, spend most of the next campaign saying something like: "Woooooooo, Labour will tax youuuuu!"
It then becomes effectively a referendum. To CGT or not to CGT?
New Zealand has been beating about the proverbial bush on this issue for years. It is high time that we decide: Either we do (have a CGT) it or we don't. But let's not start developing a proliferation of horrible, halfway house measures that avoid using the CGT stigma but in effect do the same thing - just more messily. 
Legislation that 'tinkers' is always a worry. And I'm really not sure that the decision to increase the term of the so-called 'bright line' test to five years has been properly thought through at all.
If the Inland Revenue Department is not so keen on the extension of timeframe for a tax, then I reckon there's probably a problem with doing it. 
Not well thought out
If it comes to that, I don't think the original introduction of the bright line test in 2015 (with a two-year term) was particularly well thought-through either. The supporting impact statements etc at the time suggested that the then National Government did it all in a tearing hurry. 
It didn't matter as much with a two year term. But five years is quite a long time. It is long enough for the unintended - and unfair - consequences to be quite serious.
Consider the hypothetical, but all too possible case of a married couple who buy an investment property. Within six months one of them gets sick and dies. Previously it was pretty clear what would happen. The surviving partner in all probability sells up and rationalises. What about under the new five year bright line test though? Suddenly our surviving partner is faced with two unappetising choices: Sell up and get taxed, or grit teeth and hold on to the property, probably with near term adverse financial consequences, for another four years or so.
And it doesn't have to be a death. Unexpected pregnancy. Job loss. Long term illness. Oh, and heaven forbid anybody should simply want to change their minds.
As the regulatory impact statement prepared for the extension of the bright line test describes, the consequences of the five-year term are not all about if a property is sold. The impact of people who would, left to their own devices, sell but who don't because they want to avoid being taxed could also be felt. Houses that would naturally otherwise go on the market, will not. That's another unintended consequence that could distort the market.
Getting caught
It is difficult to tell at this stage how many people might get caught by this new five year term, by these unintended consequences. But I reckon the numbers would be significant. And it is unfair. 
Clearly one way around this would be to allow exemptions in special circumstance. But that would get complicated and they are not going down that path.
The thing is, I fear that people will not be sufficiently cognisant of the risks this new five year test carries. I think a lot of people will already have been caught before they realise there's even a danger of being caught.
With a comprehensive Capital Gains Tax I just think there would be much greater clarity and less scope for potentially unfair outcomes. And everybody you would imagine would be fully aware of what a CGT means and the ramifications.
If the electorate in 2020 gives the thumbs down to a full CGT, then we will be stuck with the bright line test until or unless someone decides to get rid of it. 
More halfway houses?
And what about the possibility that in the absence of a full-blown, 'real' CGT we get more halfway houses like the bright line test? It could all become a mess.
I would actually prefer that we did not see the bright line test extended. In fact I would like to see it gone.
As I said at the top, I think the pragmatic choice here is to go the full CGT.
And if we could ban all politicians on ever again using tax as an election weapon that would be good too. That's possibly a bit unlikely though.