Kiwi journo in London on the issues making waves in Europe - the affordable housing battle, Russian spies, social media companies paying us for our data, migration, Brexit and more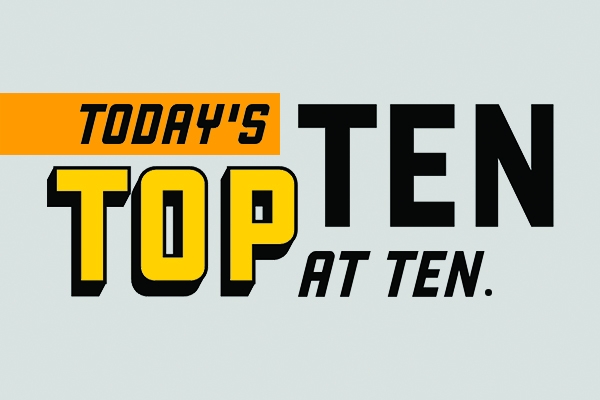 Today's Top 10 is a guest post from Nicola Kean - a former producer for Newshub Nation, who has recently started working as a freelance journalist in London. 
We welcome your additions in the comments below or via email to david.chaston@interest.co.nz.
If you're interested in contributing the occasional Top 10 yourself, contact gareth.vaughan@interest.co.nz.
See all previous Top 10s here.

1. The affordable housing battle
A familiar story to New Zealand readers, and one that perhaps should be a lesson. Fifteen thousand new houses are being built in one of the UK's biggest cities, Manchester, and not one falling under the official definition of affordable.  
Like New Zealand, the UK has been going through a housing crisis, particularly visible in London, where journalists can keep quite busy exposing the horrific options for those searching for rentals. And this, as the Housing Department admits, has returned tens of thousands of pounds of affordable housing funding unspent to the Treasury.  
2. "A malign and disruptive force"
The biggest story in the UK this week is the mystery surrounding a suspected poisoning of a former Russian spy and his daughter. Sergei and Yulia Skripal were found unconscious outside a mall in Salisbury on Sunday and are still in hospital. Skirpal was previously jailed in Russia for handing secrets to the MI6 and counter terrorism police are in charge of the investigation.
It's not the first time such an incident has occurred - a 2016 inquiry found Vladimir Putin himself "probably approved" the murder of former spy Alexander Litvinenko.
This investigation from Buzzfeed last year is also worth a read.  
It's a human tragedy, but it also creates a political problem for the Conservative Government. Foreign Secretary Boris Johnson has already told the Commons Russia has become "in many respects now a malign and disruptive force," and said there would be "difficult conversations" to come if the Russian state were found to be involved.
It follows some strong words from Theresa May last year. "I have a very simple message for Russia," she said in November. "We know what you are doing. And you will not succeed." May has previously been criticised for pulling punches as Home Secretary over the Litvinenko case.
In a result that makes New Zealand's government formation look like a cakewalk, Italian voters have spoken and delivered a hung Parliament. It was a divisive campaign - the most senior woman MP in the previous Parliament had to go into hiding because of death threats.
The President Sergio Mattarella, who seems more a three-piece than a double-breasted suit kind of guy, will now have to decide between anti-establishment upstart Five Star Movement or a cobbled together centre-right alliance led by The League. Silvio Berlusconi much discussed comeback to Italian politics was less spectacular than predicted.
4. More trouble ahead for the EU?
Both The League and the Five Star Movement have run on an anti-immigrant, Eurosceptic platform. Could another referendum be on the way? Italy's economy has struggled since the financial crisis, and is one of two OECD countries to have not yet surpassed pre-crash economic activity. The other is Greece. As this explainer outlines, the lack of economic growth and a productivity slide can go some way to accounting for the anti-European sentiment to sweep the country:
Like Britain, Italy has a productivity problem, only worse. Like France, it has an unemployment problem, only worse. Like Spain, it has had banking problems, only worse. And as in Germany, a sudden surge in migration has created a twin problem for the mainstream parties. It has made them appear to be completely out of touch with ordinary voters, and to be like rabbits in the headlights.
Economy aside, immigration was one of the major issues in the Italian election campaign - and now EU officials are signalling a tougher stance might be on the way.
5. Brexit means Brexit means Brexit means Brexit
The seemly-endless march toward Britain leaving the EU goes on, and it looks like there could be consequences for London's financial sector. May wants to maintain levels of the city's market access to Europe… Europe on the other hand, isn't so keen. European Council President Donald Tusk is expected to issue guidelines limiting the coverage of financial services by any deal.
France's Finance Minister Bruno Le Maire is taking a harder stance. "Once a country decides to leave there are consequences: you simply can't be 'in' and 'out' at the same time."
The Brits, on the other hand, say including the financial sector in a Brexit deal is good for everyone.
Britain's post-Brexit immigration system is, not surprisingly, an issue of continuing debate. A white paper on the issue has been delayed, but May is now suggesting it might be a subject of negotiation with the EU - hardly the taking back of control that's been much talked about.
Meanwhile, like in New Zealand, politicians like to throw out figures on how much immigration can be cut… and claim it won't negatively affect the economy. And, like in New Zealand, so-called low skilled workers are a target. What this all means for Kiwis (ahem) wanting to stick around in the UK is still not clear.
As the debate about multinational taxes goes on, Europe is making a move to not only tax companies like Facebook and Google - but to tax them based on where their users are located. It's an interesting idea, but there are a number of fish hooks:
As experts point out, taxing revenue is not just a radical break with the global standard of levying profits; it's a guarantee that EU states would fall afoul of bilateral deals against double taxation with other states around the world. Implementing it would require thorny talks to amend the deals.
The French are leading the charge on this, and a proposal is expected to be unveiled this month. Another idea that's gaining traction - should social media companies be paying us for our data?
8. The hidden cost of domestic abuse
Economic abuse is an often overlooked aspect of domestic abuse that can leave victims struggling for years to pay back debts. The UK is currently considering a new Domestic Violence and Abuse Bill - and advocates are arguing for economic abuse to be included in the definition.
BBC Radio 4's weekend Money Box programme hosted a fascinating discussion this week, first with a woman who spent 20 years trying to recover financially from an abusive relationship, and then with bankers and advocates about what can be done. There are some lessons for New Zealand here.
An astonishing and awful story that seems like it's been lost amongst the headlines about Russian spies and Brexit. Almost 3,000 haemophiliacs in the UK have died in the last few decades after being infected with HIV and Hepatitis C through contaminated blood products. What's worse is that the government and medical experts knew the risk, but deemed it too expensive to put the imported products through proper heat treatment.
10. Lego struggles to build on past success
Sad news out of Denmark that the toy maker Lego is struggling, after sales dropped and operating revenue fell 16% in the last year. The company managed to turn itself around a decade ago, but as Euromonitor toy analyst Matthew Hudak says, Lego might be a victim of its own success:
A big issue is that Lego has now is that it's grown so quickly with only one product that it inevitably had slow down and hit a wall.
The good news is the company produced too many bricks and will have to move the stock at a discount, so get down to that toy store.