What started out as a "strong case" soon became a "50/50" chance and now the Trade Minister is saying he is "disappointed" NZ has not yet received an exemption from Trump's steel and aluminium tariffs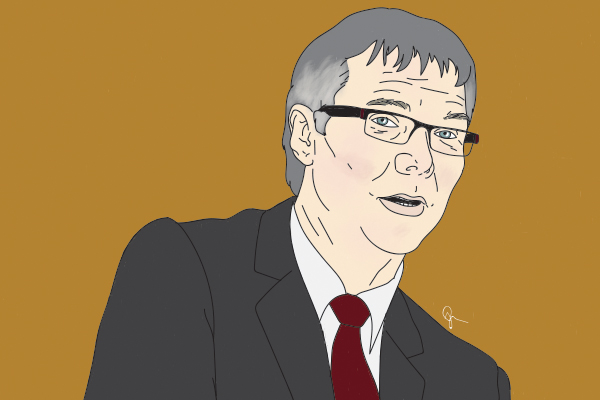 By Jason Walls
New Zealand, along with some 50 other countries around the world, is still playing the waiting game with US President Donald Trump.
It's been almost a month since Trump revealed the US would be slapping tariffs on steel and aluminium imports and since then, just a handful of countries have received exemptions.
As for us? There is precious little information the Government has made public at this stage.
All we know is what politicians are telling us and, in the weeks since the tariffs were mooted, the rhetoric seems to have become less and less optimistic.
It started out quite upbeat – Prime Minister Jacinda Ardern said New Zealand has a "strong case" for exemptions and had personally written a letter to the Trump Administration to plead our case.
A week later, Minister of Trade David Parker was sounding a more sombre tone, saying that the chance of securing an exemption was just "50/50."
When quizzed about that number later the same day, he tried to walk it back.
"You shouldn't pay too much attention to whether I say 50/50, 60/40 or 70/30 – it swings in the balance."
Fast forward to this week and again he was sounding less than enthusiastic about New Zealand's chances, saying on Tuesday it's "disappointing" an exemption had not yet been achieved.
And he has reason to be disappointed. As Ardern said, New Zealand's case for an exemption is a strong one.
You just need to look at why Trump was looking to impose tariffs in the first place.
In a Tweet, he vowed to end the "$800 billion-dollar yearly trade deficit because of our very stupid trade deals and policies."
The target was clearly the country the US has a $375 billion trade deficit with – China.
The People's Republic has since fired back, implementing its own import taxes on 128 US products.
Europe was also in Trump's crosshairs.
New Zealand's trade deficit with the US is practically zero (see graph below) meaning as a nation, we're clearly not the target of Trump's tariffs.
Look to the Aussies
An example that is more fitting is Australia.
As it imports more products from the US than it exports, Australia was given an exemption rather quickly.
In fact, just this week the Aussie trade minister Steve Ciobo claimed Australia has a permanent exemption from US steel tariffs because of its trade deficit.
Clearly, New Zealand's trading relationship with the US, with roughly $16 billion a year in two-way trade, is different to Australia's – theirs is closer to $65 billion.
And the exemptions themselves don't matter a great deal to New Zealand's economy.
Last year, New Zealand's iron and steel exports to the US were valued at $39 million, aluminium exports to the US were just $23 million.  
The issue is the message that not receiving an exemption will send to Kiwi exporters. Our strongest case is our practically none existent trade deficit with the US.
If we can't secure an exemption for an industry which is so small with our "strong case," there will be many exporters in other sectors wondering what will happen if another round of tariffs is imposed.
Until then, there is a lot riding on a "50/50" chance that "swings in the balance."