Trade Minister David Parker says NZ's chances of receiving an exemption from Donald Trump's steel and aluminium tariffs are '50/50'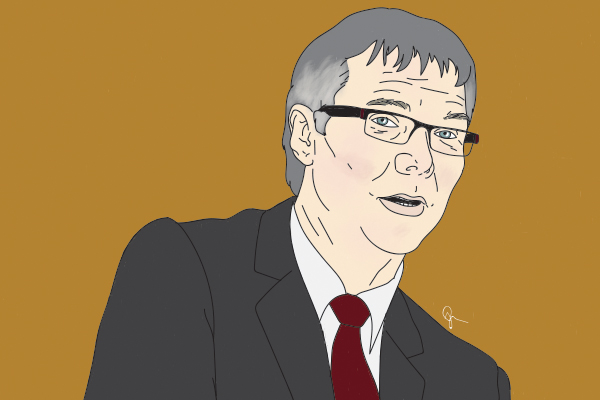 New Zealand's chances of getting an exemption from US tariffs on steel and aluminium imports are being put at "50/50" by Trade Minister David Parker.
Parker's comments come after Prime Minister Jacinda Ardern told media last week New Zealand had a "strong case" for an exemption.
"We have what I would characterise as an important and broad relationship with the United States, not unlike Australia's relationship, so we believe we have a strong case for an exemption," Ardern said at her post-cabinet press conference last week.
"That case is enhanced by the fact that we are clearly not a target here."
On Monday this week Ardern revealed she has written to US President Donald Trump asking for an exemption.
"[The letter] outlines some of what we understand to be the existing areas of concern for the US and what has driven their position of those tariffs and some of the things that would be considered in deciding whether or not any country would be exempt," Ardern says.
The Prime Minister's Office won't release the letter to the public while it's under consideration.
Parker was singing a similar tune on Tuesday morning.
"[In her letter, Ardern] has made the point that we are a very small exporter of steel and aluminium to the US, that we're a long-time security partner and we're not one of these countries that is hypocritical on trade – we really are open to trade."
Despite this, when asked how likely it that the letter will sway the President to give New Zealand an exemption, Parker said it was "50/50, we don't know yet."
He had previously instructed officials in the New Zealand Embassy in the US to look into ways to seek an exemption on the tariffs.
A small part of the economy
Last year, New Zealand's iron and steel exports to the US were valued at $39 million and aluminium exports to the US were just $23 million.  
Earlier this month, Trump signed off on tariffs of 25% for steel imports and 10% for aluminium.
Since then, various different countries – including Canada, Mexico and Australia – have been lobbying the US for an exemption.
Australian Prime Minister Malcolm Turnbull recently confirmed he had come to an agreement with the US President to allow for tariff exemptions.
One of Parker and Ardern's main arguments for receiving an exemption is the fact New Zealand's two-way trade with the US is very balanced.
In a Tweet earlier this month, Trump suggested the reason for the tariffs was to end the "$800 billion dollar yearly trade deficit because of our very stupid trade deals and policies."  
But the gap between New Zealand's imports and exports with the US in the year to March 2016 was razor thin (see graph below).
The former head of the World Trade Organisation (WTO) and United Nations Conference on Trade and Development (UNCTAD), Supachai Panitchpakdi has argued New Zealand shouldn't "worry very much" when it comes to the tariffs.