David Hargreaves says the tweaks the National Government made to immigration settings towards the end of its tenure have turned the migration tide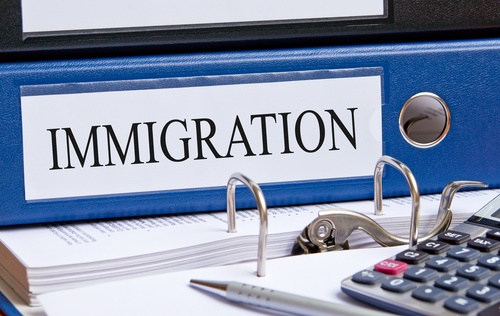 By David Hargreaves
The silence from the Labour-led Government on migration has been near-deafening.
The constituent parts of the Coalition - Labour and certainly NZ First - were strident about reining in migration. Action was promised.
But the talk of this has died down since the Government took office.
And now the figures themselves are telling you why. The Government doesn't need to fix the problem because at least a partial fix is already in place. And the National Party will have known which way the tide would turn.
Over the months and now years that we've seen immigration soar in this country a lot of the comment around the place has talked about it all as if its been some kind of accident. Something that just happened.
It didn't. The National Government back in 2013 cynically changed the rules to allow students to work - and that opened the floodgates.
Suddenly it was not about New Zealand offering first class tertiary education in return for good fee revenue from students who would be here for three or four years and go home with a quality degree.
No. Now it was all about people who had the avowed intent of migrating to New Zealand. They could now do 'soft' degrees and courses, often through private tertiary institutions of variable quality - and then seek work. Once the work was grabbed they then got themselves into the situation where their employer would go into bat for them, say that they were needed, and get them an extended visa to stay in the country.
Pump it up
What did the National Government get out of this?
It got a way of keeping wages down and of artificially pumping up the economy.
Once it saw what a heavy political football the growing wave of immigration was proving, and with an election looming, National then moved to make changes - first by putting in place tougher language rules and then last year by tweaks to minimum wages that could be paid to those on temporary work visas, and, crucially, by introducing a three-year time limit after which someone would have to leave the country for at least 12 months.
The changes came in two parts, first an announcement in April 2017 and then another in July that was a partial rework of the first. 
It's no coincidence that the rate of annual migration has started to fall since July last year. 
The rise in rate of immigration wasn't an accident. The subsequent fall has not been either. I just don't think a lot of people at the time realised the impact last year's measures would have.
Record month of departures
The fact that a March-month record number of non-New Zealanders (over 3,000) left the country long term last month tells you what is happening. People are reaching the end of the road on visas and having to leave.
At this stage the arrivals are still high, but my reading would be that once would-be migrants start to clearly get the message that it is harder to stay here now, then fewer may well start to come. Watch this space.
If, as I suspect, overall arrivals of non-New Zealanders do start to fall meaningfully, then that should be good. It should get things back more on an even keel.
The Government can probably sit back and watch the figures slacken and not have to be too concerned - particularly if it does get some traction with its housing initiatives.
Strangely one thing that would need to be watched though is the number of New Zealand citizens leaving the country.
Departing Kiwis
At this stage those figures have not risen meaningfully. But if they do start to, and if Australia once again starts to look attractive, then the overall net migration picture could start to look very different indeed.
It would be an interesting situation if the Government manages to start really cranking up house building, only to see fewer people around to occupy the homes.
That's certainly not the situation we are looking at right now. But the migration tide does change quickly.
In the meantime the Labour-led Government can enjoy the benefits of cynical policy changes that National made to correct earlier cynical policy changes.