NZ First is making a clear pitch to rural Kiwi voters and has a $3b war chest to help plead its case so how Simon Bridges' performs on his tour of regional NZ will be very important, says Jason Walls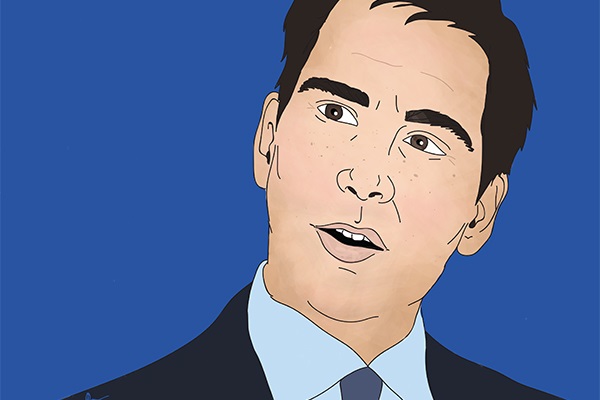 By Jason Walls
Simon Bridges is facing one hell of an uphill battle.
Last week, the National leader began what he's describing as a "comprehensive tour of New Zealand."
Bridges is travelling to 45 locations across the country to talk to everyday Kiwis being affected by the Government's "unchecked assault on their back-pockets and their livelihoods."
That's some strong language from an Opposition leader who is very quickly becoming the master of the soundbite.
Although he will be stopping at many of the major centres across the country, the bulk of his town-hall-style meetings will be in rural areas, such as Gore, Timaru and Hokitika.
Many of the locations are also safe National seats.
In getting out there to bag the Government, Bridges has adopted the popular sporting analogy "the best defence is a good offence."
It's still two and a half years until the election, but the battle for New Zealand's rural vote is well and truly underway.
In what is no doubt its biggest prize for siding with Labour to form the Government, New Zealand First was given a $3 billion check to spend on regional development.
Regional Economic Development Minister Shane Jones was tasked with spending $1 billion a year on the country's "neglected" regions, to quote NZ First leader Winston Peters.
In spending the money, the Government gets to kill two birds with one stone.
Not only does Jones – the self-declared "provincial champion" – get to shower regional New Zealand with new roads, hiking tracks, rail lines and cycleways, he gets to criticise the former Government's track record in the process.
"The provinces have been neglected, downtrodden, and taken for granted for so long," he told Parliament in late March.
"In relation to the provincial growth fund contributing to the economic narrative, we are actually going to fund infrastructure. I've started to do it in the North, unlike the "10" Bridges," he said earlier that month, in a dig against the National leader's failed pledge to build Northland 10 new bridges.
There have been many other occasions where Jones slighted National's track record in the regions.
$920m more to spend this year alone
We are already five months into the year and so far, the provincial champion has spent just $80 million of his $1 billion budget for 2018.
And that's just this year – he gets another $1 billion in 2019 and in 2020.
With the wave of new spending, comes a wave of fresh criticism against National and the continuation of the narrative that the former Government left rural communities high and dry.
As Jones shells out millions for new projects across the country, he will be winning votes for his party as well.
It's a very hard strategy for Bridges to compete against and he has another two and a half years to defend against it.
But getting out to the regions to rally against the Government's "unchecked assault on their back-pockets and their livelihoods" is a start.
No doubt he will be mobilising his regional MPs to be doing the same in any way they can.
Bridges memo to his party? The best defence is a good offence.