Great Chinese advice; why NIMBYs should be ignored; why pessimists are losers; a look at Ethiopia; the trap of prescriptive regulation; a coming centralised bargaining inflation jolt, and heaps of cartoons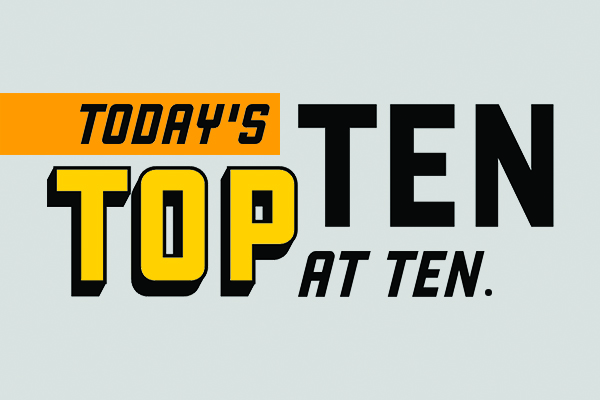 Today's Top 10 is from David Chaston.
As always, we welcome your additions in the comments below or via email to david.chaston@interest.co.nz.
And if you're interested in contributing the occasional Top 10 yourself, contact gareth.vaughan@interest.co.nz.
See all previous Top 10s here.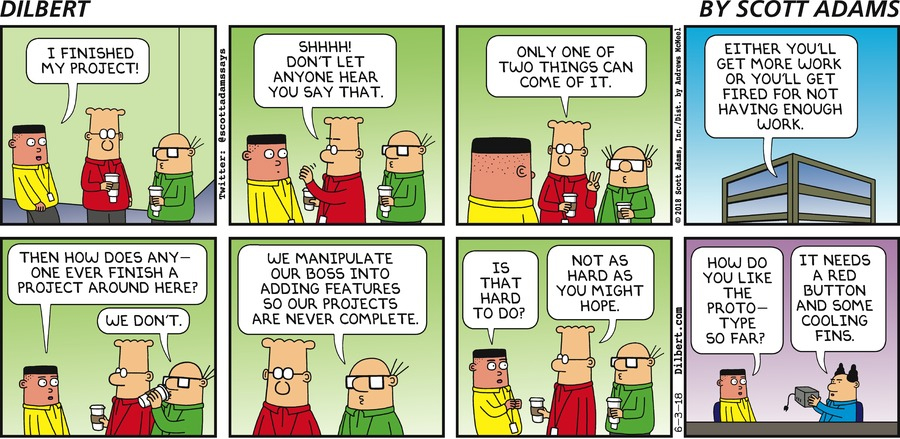 1. Good advice from a Chinese regulator.
Blaming others when taking risks, even if unintended, is often thought of as a Western, developed world, coddled middle-class failing. Apparently not so. The problems under-capitalised small businesses have with banks are very much part of what is driving some of the Aussie Royal Commission. But the issue is wider that that; consumers always seem to seek redress if their sure-fire, can't-miss investment goes sour. It is always someone else's fault.
China's senior-most government economist has emphasised the need for education during a key speech delivered at an official meeting on "Improving Systemic Financial Risk Prevention" (健全系统性金融风险防范体系) held in Beijing in May.
With regard to China's general investing public, Liu called for "establishing behavioural restraints and psychological guidance…to ensure that all of society understands that doing business means having capital, borrowing money means making repayments, investment means undertaking risk, and doing bad things means paying a price."
It's a message worth repeating for Kiwis as well: "doing business means having capital, borrowing money means making repayments, investment means undertaking risk, and doing bad things means paying a price". If it involves money, do your homework. And remember, (memo to bank depositors) there is no such thing as completely risk-free.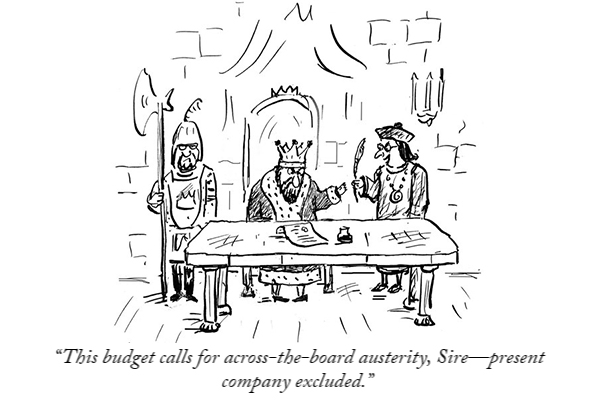 The RBNZ has launched its valuable Dashboard tool, enabling many more people including bank depositors, to compare how each retail bank stacks up on a wide range of key financial features. It is a tool best suited for people who have a fundamental understanding of how to read financial statements, and understand what financial ratios mean. But even if you don't have an in-depth skill, the tool will be very useful, especially as it explains in various ways what these ratios mean, how they are caluculated, and why they are relevant.
Still, despite the attractive layout, for people not used to numbers, it is still quite dense.
We have used their data sources to build a simplified comparator, just focusing on comparing three banks you choose - our Key bank metrics tool. All the same data is in our tool. If you are a depositor in any New Zealand bank, it is very wise indeed to compare the strengths of the institution you choose, and try to avoid the weaker ones. With these two tools, at least it is now possible, which is new and to be commended. Kudos to the RBNZ for establishing a world's first, raising the bar, and setting a high standard.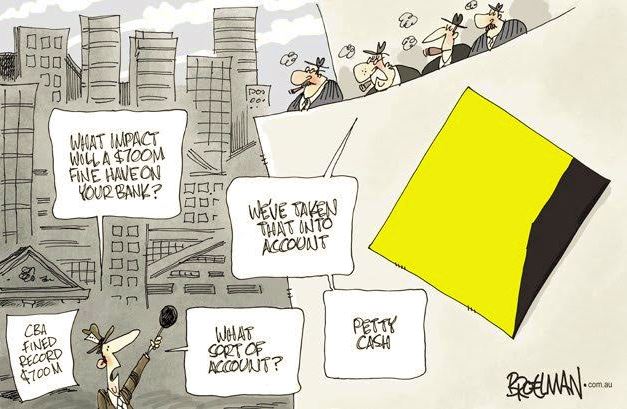 3. 'Yes to affordable housing in my backyard.'
McKinsey Global Institute's Jan Mischke sees housing affordability issues everywhere he looks aroung the world. The same issues everywhere. Proposals to increase housing density are frequently met by opposition from current residents, whose NIMBY fears range from adverse impact on services to downward pressure on existing home values (or upward pressure and gentrification). But how to overcome these squeaky wheels? He says, champion the the benefits of growth and especially those benefits that include everyone.
City governments can win support for new housing by convincing constituents that population growth fuels economic growth. The alternative – allowing serious housing shortages to go unaddressed – will make it impossible for future generations to put down roots. By managing density carefully, authorities can overcome opposition and get their cities building again.

4. Today's rational exhuberance.
The interest.co.nz comment section is full of pessimists. Anatole Kaletsky says what many still see as a temporary bubble, pumped up by artificial and unsustainable monetary stimulus, is maturing into a structural expansion of economic activity, profits, and employment that probably has many more years to run. There are at least four reasons for such optimism, he says. Pessimists are wasting their anxiety unnecessarily, he reckons.
During recessions, investor opinion is dominated by long-term anxieties about debt burdens, aging, and weak productivity growth, as has been true in the period since 2008. In economic upswings, psychology shifts toward the benefits of low interest rates, leverage, and technological progress.

When this optimistic shift goes too far, asset valuations rise exponentially and the bull market reaches a dangerous climax. Some speculative assets, such as cyber currencies, have already reached this point, and shares in even the best public companies are bound to experience temporary setbacks if they run up too fast. But for stock markets generally, valuations are not yet excessive, and investors are far from euphoric. So long as such cautiousness continues, asset prices are more likely to rise than fall.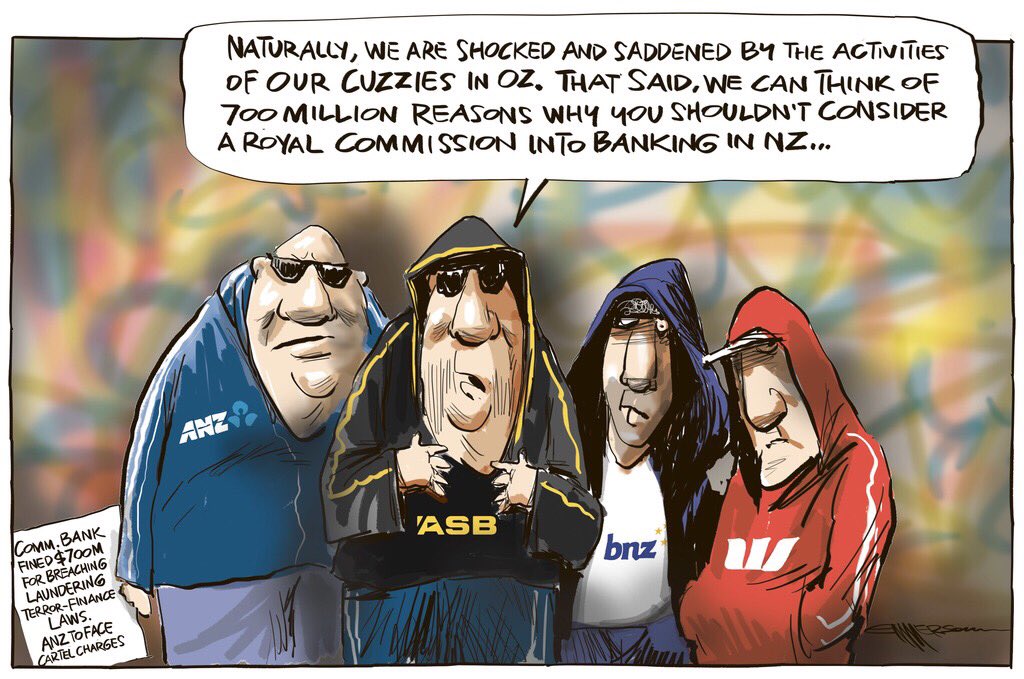 5. Destined to be be great, again.
We don't follow African economies much. Many see the continent rising and there is much talk of this being the African Century. For all its troubles, economic growth is impressive in may countries; we only hear of the troubles, economic and disease-wise. But if climate change doesn't get them (and that is a very big 'if'), African countries have a good chance of winning the demographic races in the next century.
But it is easy to be sceptical. However there is one country that will surprise many over its progress: Ethiopia. Really. Tyler Cowan was there recently, and he pointed out it is the 'China of Africa', making impressive gains, often in partnership with China.
But what really sets it apart is its civil and social structure and backbone.
The Ethiopians I have interacted with express a remarkable degree of enthusiasm for their country and culture. Maybe that isn't unusual in a rapidly growing nation, but I've been struck by how historically rooted these sentiments have been. Ethiopians are acutely aware of their past successes, including their role in biblical history. Like many Iranians, they think of themselves as a civilization and not just a country. They very self-consciously separate themselves from the broader strands of African history and culture. And, as in China, they hold an ideological belief that their country is destined to be great again.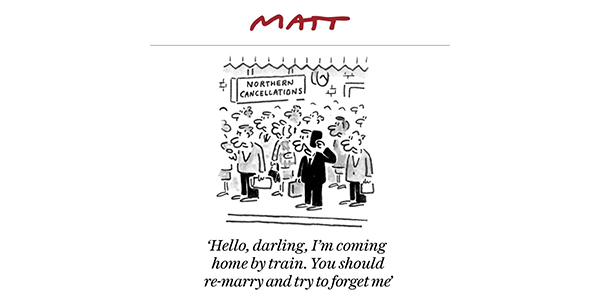 6. Orwellian pursuit.
Don't get me wrong. I think if you have committed a crime in any country (other than one that is a simple political disagreement), you should face the music there and do the time. "Doing bad things means paying a price." But the way China pursues its fugutives is somewhat unnerving. Download this page, and then use Google Translate. The translation might be somewhat crude, but you get the idea. China has little respect for the laws of overseas countries, and it shamelessly says it uses overseas Chinese in the hunt for its targets. Just being an ethnic Han Chinese overseas seems to be enough for them to exert their power, no matter what country they live in. It is an active development of a fifth column, and is grossly unfair on Han Chinese citizens of other countries, including New Zealanders and those that want to be New Zealanders. Not only should we resist Trumpism, we should resist this shameless Chinese outreach as well. It's Orwellian.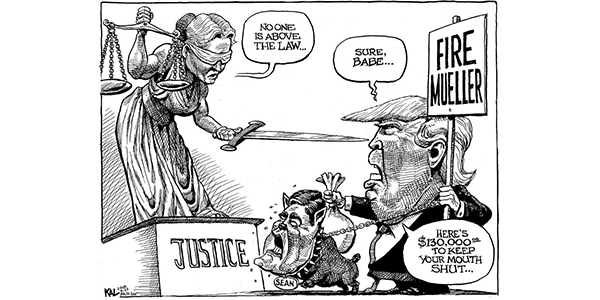 7. Staying principled.
The problem with regulations is that they tend to be prescriptive. Prescriptive regulation just asks to be gamed. This is the real problem in Australia. Their regulators issued mountains of rules and guidance and then the smart lawyers got to work trying to find the 'legal way' through the thicket. In the end both regulator and regulated get found out. What is needed is principled regulation - regulating for outcomes rather than procedure. This tends to be the New Zealand way (although it is always under pressure when we import bureaucrats from Australia, the UK, the EU, etc to run our institutions). We are better off with principled regulation.
The Chinese are learning about regulation too. And they naturally prefer command/prescriptive rules. Their problem is that those being regulated just love the game. They are much more comfortable sailing close to the edge - or even over it. Chinese regulators face huge cultural impediments. For example in banking. Shadow banking is all about gaming regulations. And the game might just threaten their debt system. This from the Wall Street Journal shows just how risk and creativity work around regulation easily.
You can say this for Chinese banks—they're pretty creative when it comes to raising funds.

Banks' role in China's debt-fueled economy remains vital. If they can't obtain enough cash to fund ever-expanding loan books, growth will surely suffer.

The latest products stepping into the breach are so-called structured deposits ...

What's striking about these products is their apparent masochism.

Take the 367-day structured deposit, cited by Rhodium, that's currently being offered byChina Merchants Bank . It'll pay customers a generous 4.35% return, unless gold prices move up or down by $550 dollars during the product's lifetime. In that highly unlikely event—given that gold is currently around the $1,350 mark—the rate would drop to just 1.75%.

But for its investors at CMB and other Chinese banks—who are likely to see net interest margins fall if such products proliferate further—it's a worrying sign that as banks get ever more desperate for funds, their profits and share prices are likely at higher risk.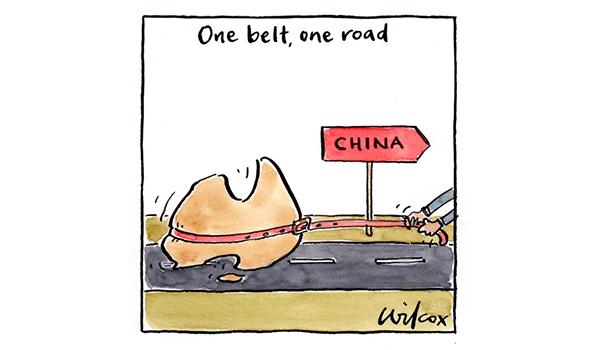 8. Big pay settlements imminent.
Under negotiation right now are two huge state payrolls that are currently running at $8.5 bln per year. Every +1% extra gained involves a +$85 mln claim on taxpayers. With strong surpluses and a union-friendly Government, the rises could come fast. Along with pay-equity changes, and downstream 'relativity' claims from other huge employers like the Police, Corrections, Defense staff, etc (not to mention local authority staff), the fiscal stimulus and tax claim requirements could get very large indeed.
First off the block, nurses want more money. They feel unappreciated at current pay levels. They have a claim of +6 to +8% going into negotiations. However, they are taking a DHB offer to members now and will decide on strike action after that. New grads start at $49,449 and rise steadily in automatic steps to $66,755 pa. Then the following applies: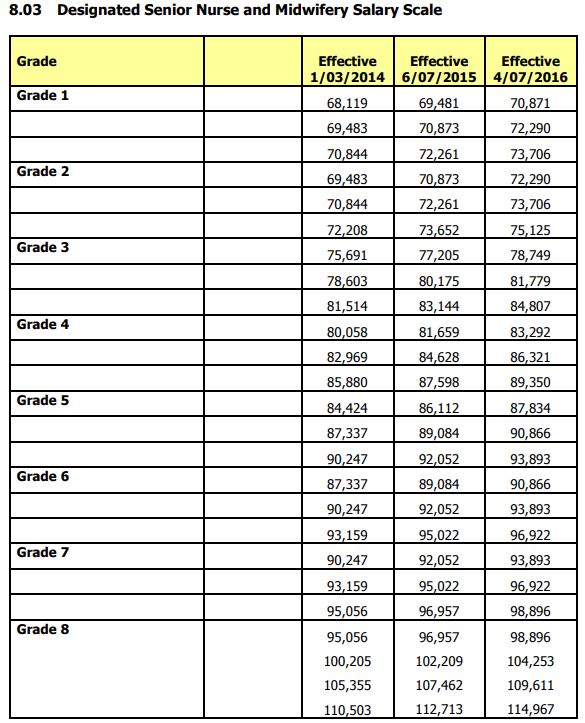 27,000 people are affected by the core DHB pay claim. That alone is a $2 bln annual payroll. Negotiated rises will cascade through all other health professionals working in DHBs, then the other 93 collective agreements. These others involve another +$2 bln payroll. From an inflation-watch point of view, these negotiations are worth keeping an eye on. And whatever happens, the back-pay impact will be a significant one-off stimulus.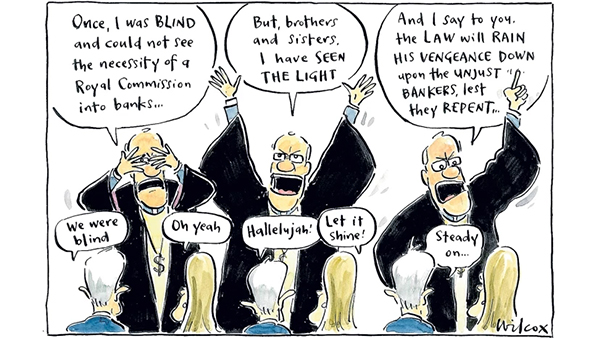 9. More big pay changes coming.
Here is the current scale for secondary teachers.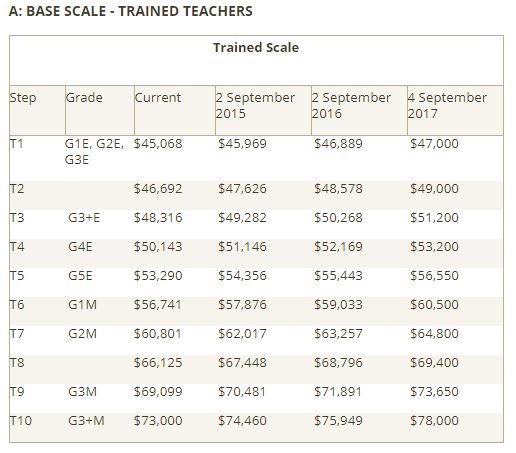 There are 47,000 teachers in the State education system (primary and secondary), and there are another 20,000 university staff. At current rates, the teacher payroll now exceeds $2.8 bln, the university payroll exceeds $1.8 bln.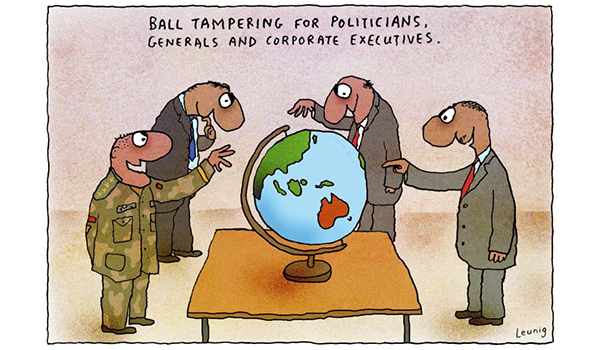 10. Key quotes.
"The habit of saving is itself an education; it fosters every virtue, teaches self-denial, cultivates the sense of order, trains to forethought, and so broadens the mind." - T.T. Munger.
"I love money. I love everything about it. I bought some pretty good stuff. Got me a $300 pair of socks. Got a fur sink. An electric dog polisher. A gasoline powered turtleneck sweater. And, of course, I bought some dumb stuff, too." - Steve Martin.
"I made my money the old-fashioned way. I was very nice to a wealthy relative right before he died." - Malcolm Forbes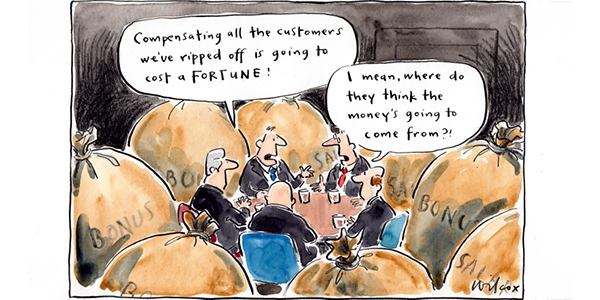 11. And a bonus, in case you missed it earlier: