Canterbury University's Tom Coupé looks at the economics and finance of the FIFA World Cup, including how big the audience is, bank analysts turning their sights on game prediction, workers throwing sickies, money and more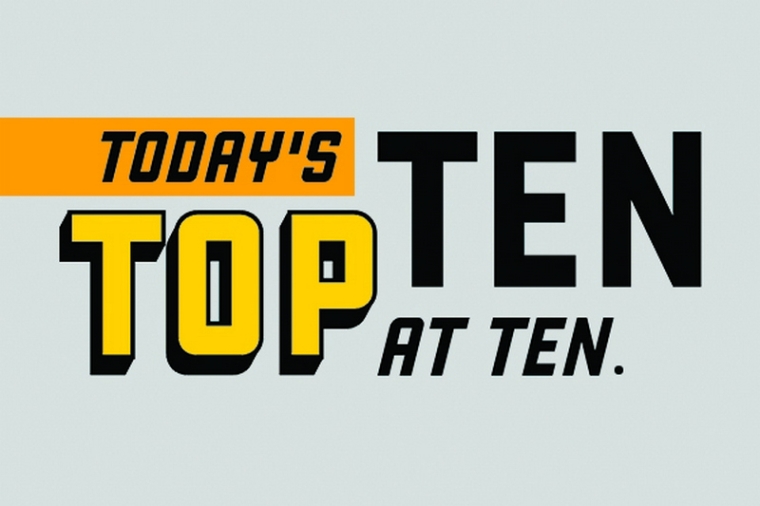 Today's Top 10 is a guest post from Tom Coupé an Associate Professor in the Economics and Finance Department at Canterbury University.
As always, we welcome your additions in the comments below or via email to david.chaston@interest.co.nz.
And if you're interested in contributing the occasional Top 10 yourself, contact gareth.vaughan@interest.co.nz.
See all previous Top 10s here.
The 2018 soccer World Cup is now well on its way. Rather than focusing on the soccer performances at the World Cup, this Top 10 takes a look at the World Cup's economic and financial aspects.
Research indeed has suggested that the World Cup affects the behaviour of stock traders, students and employees, diverts bank's research divisions from forecasting stock prices to forecasting soccer matches and even brings out the worst in government officials who compete for the right to organise the World Cup.
1. How big is the World Cup's audience?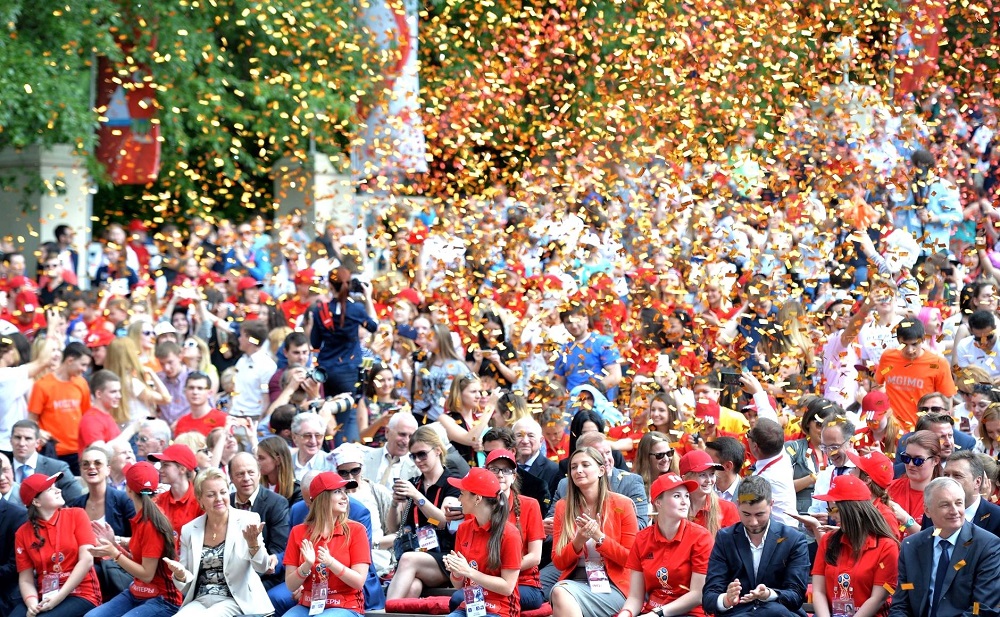 If you believe the television audience report made for FIFA, about a billion people watched the 2014 World Cup final, and more than 3 billion people watched at least 1 minute.
"The 2014 FIFA World Cup Brazil final match reached 695.0 million in-home viewers, based on those watching at least 20 consecutive minutes of coverage. However, based on watching just one minute of coverage, this rises to 913.7 million viewers, while additional "OUT-OF-HOME" viewers pushed the total projected audience reach to 1.013 billion"
According to this article, this makes the soccer World Cup the second biggest sport event, after the summer Olympics.
While the exact numbers are obviously estimates coming with quite some uncertainty around them, it's clear that the World Cup is big. With so many people suddenly paying attention to soccer, what do they pay less attention to?
2. Bank analysts predict soccer matches.
In normal times, banks' research divisions write reports on the macro economy, stocks or bonds. When the World Cup is upcoming, however, they focus on soccer. Here is an overview of the predictions of four banks from the New York Times.   
"In what has now become somewhat of a quadrennial exercise, strategists and analysts from some of the world's biggest banks have put their quantitative skills to use to predict the winner. DealBook has reviewed the analysis — which includes artificial intelligence, statistical modelling, portfolio theory, and economic analysis — from four different banks."
That economists' predictions aren't always accurate has been noted before. This might also be true of their soccer predictions. The above article notes that Goldman Sachs again predicts Brazil to win, but Goldman Sachs did so for the last three World Cups and always has been proven wrong.
3. The World Cup makes stock market participants forget to trade.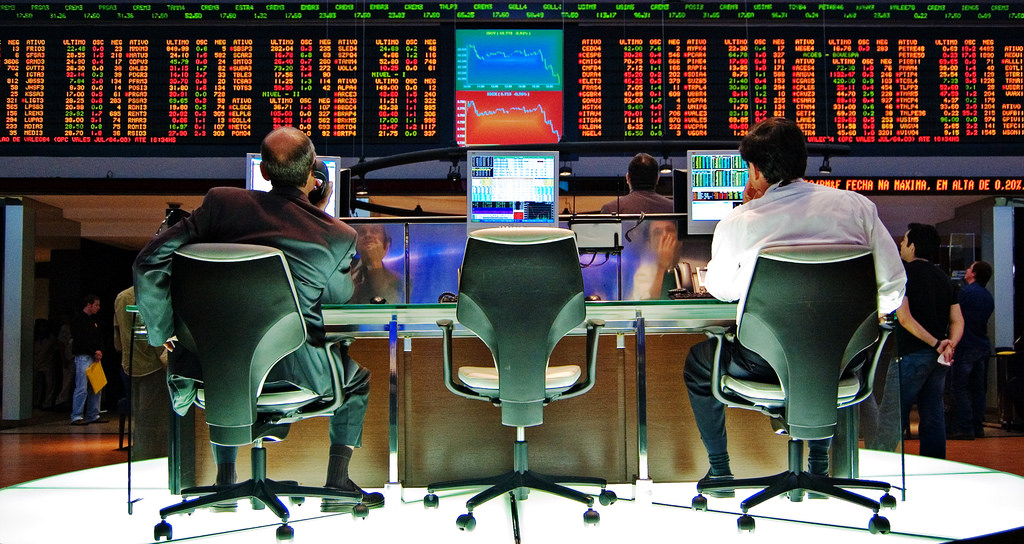 According to a working paper by two economists from the European Central Bank and the Dutch national bank, stock market participants trade less when their national team plays:
At the 2010 FIFA World Cup in South Africa, many soccer matches were played during stock market trading hours, providing us with a natural experiment to analyze fluctuations in investor attention. Using minute‐by‐minute trading data for fifteen international stock exchanges, we present three key findings. First, when the national team was playing, the number of trades dropped by 45%, while volumes were 55% lower. Second, market activity was influenced by match events. For instance, a goal caused an additional drop in trading activity by 5%.

The magnitude of this reduction resembles what is observed during lunchtime, and as such might not be indicative for shifts in attention. However, our third finding is that the co-movement between national and global stock market returns decreased by over 20% during World Cup matches, whereas no comparable decoupling can be found during lunchtime. We conclude that stock markets were following developments on the soccer pitch rather than in the trading pit, leading to a changed price formation process.
Earlier research had shown that the national team losing a soccer match leads to a negative market sentiment in the losing country, and hence to lower returns. If you would like to exploit this knowledge and build a 'highly profitable' investment strategy on it, check out this paper. Remember, however, that economists' forecasts are not always reliable, as illustrated earlier.
4. More generally, people work less and might even pretend to be sick.
Several studies provide estimates of how the World Cup affects employees' time at work. The estimates suggest that salaried employees (but not hourly paid workers!) work about half an hour per week less during the World Cup (which lasts about a month).
To counter this kind of behaviour, some French companies are projecting the World Cup in their offices:
"In an interview with the French online business publication Le Journal des Entreprises, Ludovic Lefebvre, associate director of Sedao, which will project the World Cup in its Paris offices, said, "It's a win-win: we show a little flexibility, and we get it in return without difficulty".

Around one-third of businesses in France are expected to broadcast the World Cup matches, according to a poll of more than 500 companies by the office leasing agency Locaux Bureaux.

Among them is Region Jobs, an employment firm with 210 staff members in France. "We're going on the principle that not everyone is going to be 100 percent focused on their job and their mission during the French team's matches," CEO David Beaurepaire told AFP. "Instead of trying to control or prevent them… we've left fans who want to watch the match with the responsibility to compensate for the time".
Note further that some employees pretend to be sick during major sport events; a study has estimated that 3.6% of all sick days taken during the Calgary Winter Olympic Games were due to the Games.
5. Students forget to study.
Like stock traders reducing their trading activity and salaried employees reducing their work time, students reduce their time studying: English students have been found to perform worse on exams when these exams were held during World Cups in which England participated:
"We find a significant negative average effect of the tournament on exam performance, substantial for particular groups. The mean deterioration in grades for subjects with exams during the tournament relative to earlier subjects is 0.063 SDs of student performance. Since exams only account for half of the grade on average, this means that the impact of the tournament on just the exams is double that at 0.12 SDs. For highly affected groups such as low ability male students from disadvantaged families, this impact is over 0.2SDs. In the context of the range of effect sizes reported by Jacob and Ludwig (2008), these are non-trivial amounts."
This has led some to suggest that's better not to schedule exams during periods of major sport events.
6. Good performance of the national team on the field improves individuals' perceived economic performance.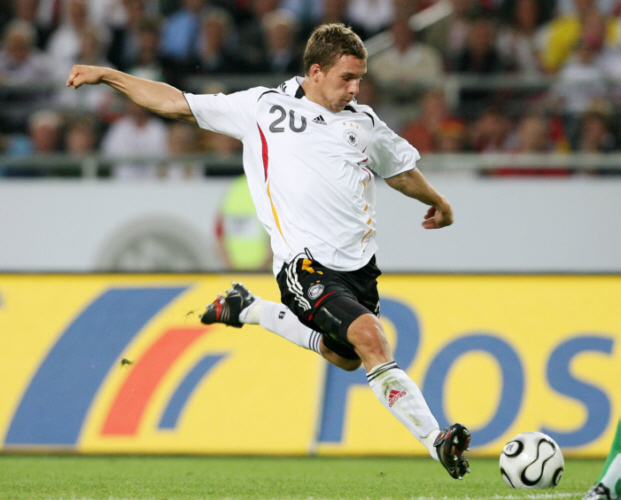 During the 2006 World cup in Germany, the German national team did unexpectedly well. As a consequence, Germans who answered questions, during the World Cup, about how they perceived their own and the country's economic situation were more positive than those who answered before the World Cup took place.
And the current World Cup has made at least one analyst optimistic about Twitter's economic performance:
"The World Cup soccer event should give Twitter Inc. (TWTR) stock a boost, says a UBS analyst upgrading its shares and anticipating a roughly 11% upside.

UBS analyst Eric Sheridan raised his price target on Twitter to $52 from $36, saying the World Cup is a "catalyst for the stock, both in terms of engagement growth and ad demand trends—such scaled global events have tended to have a positive impact on Twitter."
7. But what's the overall Economic Impact?
The above examples suggest the World Cup has several economic effects – but are these effects substantial enough to show up in the overall economic statistics? When a country competes to get the right to organise the World Cup, the promised extra revenues are huge. Ex post, however, the overall economic picture is typically less rosy because organizing a World Cup not only brings extra revenues, it also requires a lot of expenditure on infrastructure - infrastructure that after the World Cup isn't that useful anymore (like stadiums). For the 1994 US World Cup, ex ante estimates showed a $4 billion gain, while an ex post analysis showed a $5.5 billion to 9.3 billion loss.
The optimistic forecasts of the Russian government are thus also unlikely to come true. Both Moody's and the World Economic Forum are indeed sceptical:
"We see very limited economic impact at the national level given the limited duration of the World Cup and the very large size of the country's economy," analysts at credit rating agency Moody's said on Thursday.
8. Economic Sanctions anybody?
Despite unsure economic benefits, policy makers are often convinced that organising the World Cup will have great non-monetary benefits, like improving a country's (and its leader's) image. Reputational concerns most likely mattered for Russia too.
Given the current economic sanctions Europe and the US imposed on Russia after the annexation of Crimea and the Russian involvement in the conflict in Eastern Ukraine, the World Cup comes at the right time for Russia:
"As host of the quadrennial tournament, which kicks off at Moscow's Luzhniki Stadium on Thursday, Russia and its president have been handed a month-long opportunity to show that western attempts to isolate their country have failed and that it can defy economic sanctions."
It should not come as a surprise, however, that whether Russia is worthy of organising the World Cup is a hotly debated issue, a good summary of which can be found here.
9. Corruption.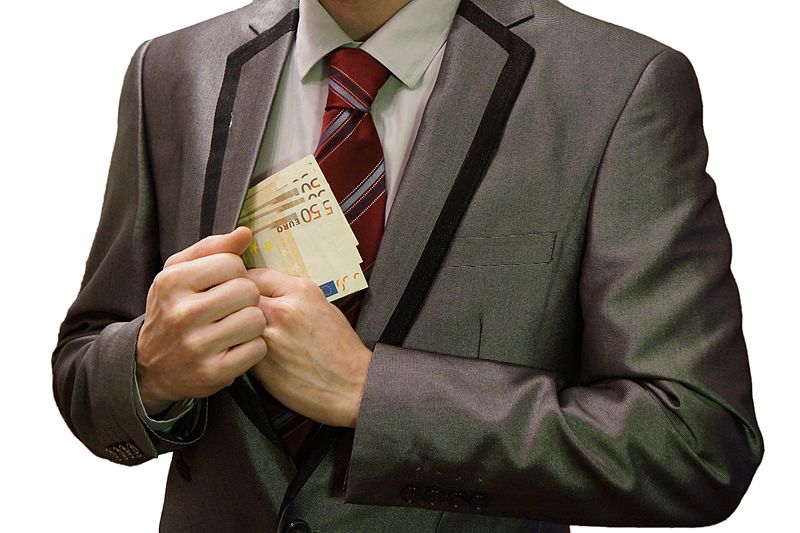 Given the importance some attach to organising the World Cup, corruption allegations regularly surround the selection process for the allocation of the World Cup. This is also the case for the selection process that led to Russia gaining the right to organise this year's World Cup:
"Over the next few months, Mr. Steele collected a growing pile of intelligence suggesting that Russian government officials and oligarchs close to Mr. Putin had been enlisted to push the effort, cutting shadowy gas deals with other countries in exchange for votes, offering expensive gifts of art to FIFA voters and even dispatching Roman Abramovich, the billionaire who owns the London-based Chelsea Football Club, to South Africa to pressure Sepp Blatter, FIFA's president. (A spokesman for Mr. Abramovich told The Sunday Times that there was nothing "untoward" in his involvement in the Russian bid.)"
10 Bonus!
According to this webpage, if Australia wins the World Cup, each Australian player will get A$1 million. Belgian players would get €600,000,  French players €500,000 and Spanish players only €125,000.
Of course, the players always insist they don't do it for the money. As an example, David Beckham:
"But money isn't the motivation - not at all. When you are a 15-year-old watching the World Cup, you don't dream of playing in it because you can make loads of money. Players don't think like that, you want to be there to play on that stage. We don't go into a game thinking we can make money for winning. There is too much pride and passion in our team to even suggest that."
That being said, negotiating these bonuses often turns out to be a lengthy process… More details on bonuses at the World Cup can be found in my paper, illustrating one more effect of the World Cup - it inspires academics to write academic papers.