David Hargreaves argues that the Government's difficulty getting traction with Kiwibuild points to a need for industry-wide overhaul of house building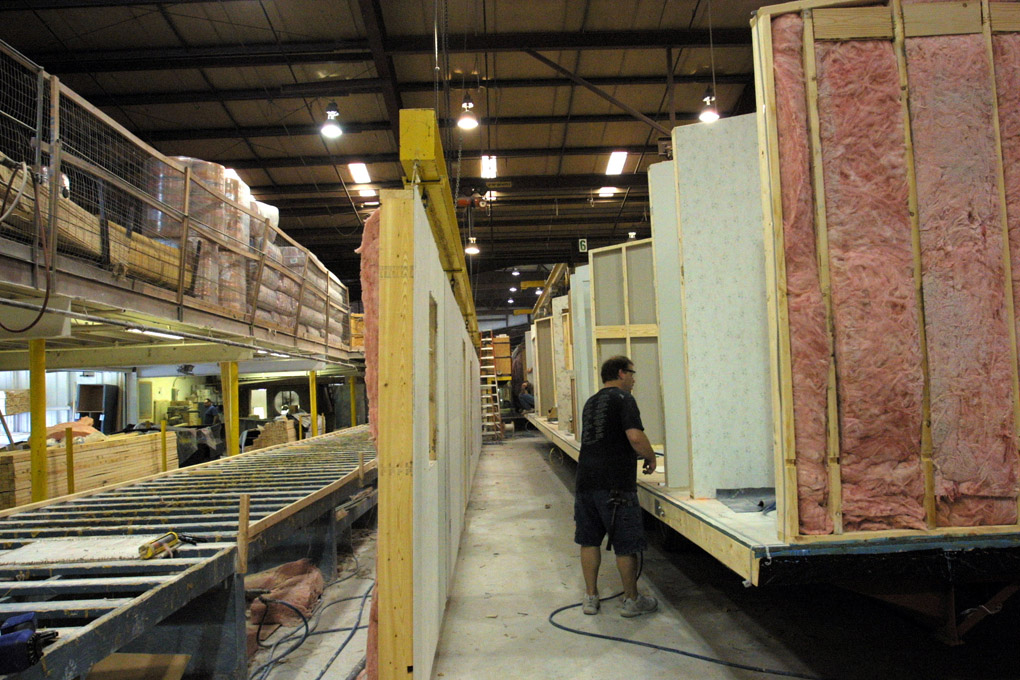 By David Hargreaves
With every new Kiwibuild announcement issued by Housing and Urban Development Minister Phil Twyford it's becoming clearer and clearer that this country needs a massive overhaul in how houses are built.
And by that I mean the whole thing, from the cost of the land, to the planning approvals process, to the RMA, to the cost of raw building materials, maybe to labour costs and to the shape and structure of the building industry itself - fragmented as it is with a huge number of small scale operators.
The latest Twyford release to get attention is his weekend statement calling for proposals from the private sector to either start or expand factories that would produce Kiwibuild homes.
Was anybody else a bit surprised by this?
Twyford certainly talked about prefab houses pretty early in the piece as he was first getting his feet under the Housing Minister's desk, so, it's a little interesting to see an announcement of this nature essentially eight months into the Government's term.
I suppose the other thing is what do we make of the 'seeking of proposals' idea? 
My immediate reaction to that is that if there were companies out there that thought new factories or expansion of existing factories was a good idea they might already have stuck their hands up to do it.
You would have to deduce that some kind of subsidy/incentive is being considered by the Government in order to get these factories up and running.
That's not necessarily a bad idea, but if indeed there is some thinking along those lines it would be nice to see open and transparent arrangements.
In a sense my question of 'why has it taken eight months?' is slightly rhetoric.
What this shows again I think is how much harder Twyford's finding all this than he thought it would be when he was successfully nailing the National Party to the floor over its failure to respond to the housing shortages in its nine years in Government.
And we shouldn't forget how badly National did fail in this area. Don't let the gleeful blizzard of press releases coming from the National side of Parliament now fool us into somehow thinking they had a cogent plan. They didn't. They were making it up as they went along...just a bit as I suspect, unfortunately, the coalition is now. 
The last bit of the last statement might seem a bit harsh. And the coalition is definitely trying to live up to what was a massive pre-election promise (100,000 Kiwibuild houses in 10 years, lest we forget), so, definitely good on it for that. 
It's harder
But it is obviously proving difficult. However the Government thought it was going to get those 100,000 houses built, it's finding it much harder.
Clearly the combination of high costs and overly complex regulations make large-scale housing production uneconomic in this country. That's really the nub of it. And it's the problem that won't go away of its own accord.
Unless the various issues involved are tackled, this is surely a problem that's going to dog us as a country right through into the future, isn't it?
At the moment we seem to have a bit of an odd stand-off. 
The coalition seems unwilling to put up the perhaps truly momentous amount of taxpayers' money that would be required to simply go out and build those 100,000 houses.
Instead it's now trying to eke out the $2 billion it has committed to this by doing deals with the private sector.
Doing it because you said you would
My concern now remains that the target somehow simply becomes Twyford being able to say he's built 100,000 homes (because he said he would), or at least on the way to it. There's a difference between building a house yourself and taking credit for one someone else has built. Because the problem is they might have built the house anyway. Clearly what's going to happen is that the Government/taxpayer are going to end up underwriting and subsidising much of the housing development that takes place in this country over the next few years. 
It's worth it if you think this is going to lead to additional housing stock, but of course the concern is there might not be much increase in the rate of building - it will just be that the Government and taxpayer pay for all the new construction instead of the private sector.
I still think that going 'all in' on the Kiwibuild strategy and the Government actually building houses of its own accord, yes, with taxpayer money, is the way to go if we are serious about getting our housing market towards some sort of equilibrium.
Clearly though, much more is needed. 
We could eventually get housing stock numbers up with vast amounts of taxpayers' money - but surely the structural problems in our housing market that seemingly make large scale housing development uneconomic, would remain.
The symptoms not the disease
So, in that sense, simply throwing more houses into the mix with taxpayer money eases the symptoms but not the disease.
How would the structural issues in the housing industry be fixed?
Well, seemingly it would take a while. I am very much a layperson. I certainly wouldn't know where to start. But as a country we are way past the time when we need to get these sort of issues in focus and in some sort of control.
Really, if it is at all possible there needs to be a two-pronged approach - tackle the current housing shortage and start to make long term plans for how New Zealand can have a sustainable house building industry. You wouldn't fix that last thing in a fortnight. I certainly would applaud any moves by this Government to look at the industry-wide issues, such as building materials costs, planning costs, labour costs etc.
And okay, that is sounding dangerously like another review, and this Government's getting a bit of a rep for that. But if this issue isn't worth reviewing - given it was such a big part of Labour's election platform - then what is?
In many respects that 100,000 houses target is already looking like a curse. 
Throw it away
I for one would like to see this Government throw it away and set new realistic goals. But I don't think they will because they've got too much public goodwill capital invested in it. 
That's a shame, I think. 
Simply putting your hands on 100,000 houses that you may or may not have built yourself possibly proves some sort of point in the Parliamentary debating chamber. But it might not do a lot for the country long term, unless extra numbers of houses really are built, and some substantial moves are made towards a more sustainable house building market.
The trouble is, everybody wants everything now. And they don't want to be told different. 
It would take great courage for this Government to look beyond trying to furnish the 100,000 houses figure and pledge something for the future.
But, let's face it, this country doesn't have a great track record in terms of Governments planning for the long term.