After reading the Budget, the RBNZ expects the effects of government spending on GDP will be 'lower and later' than anticipated, a different take to the Treasury's forecast – Jason Walls asks why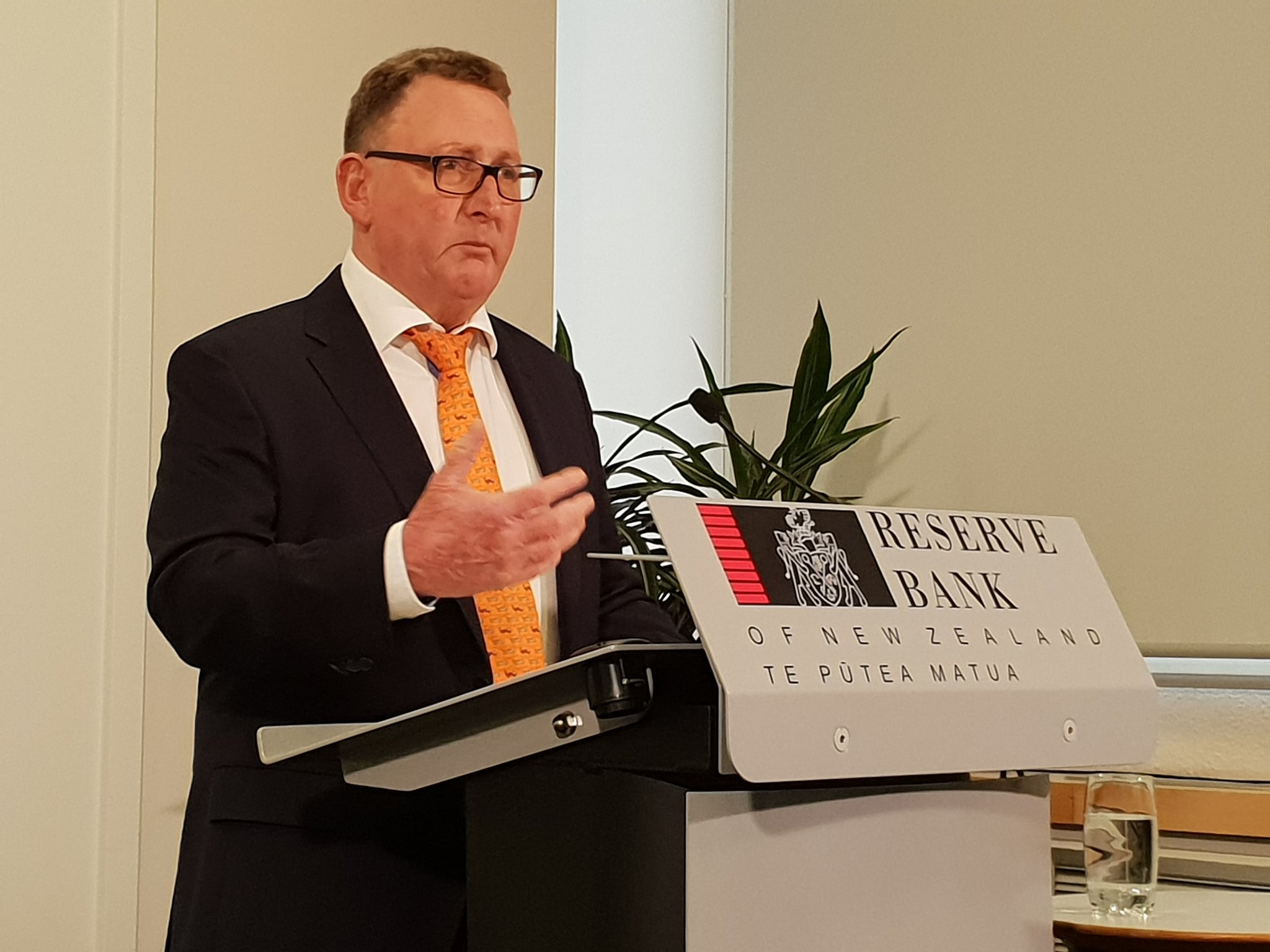 By Jason Walls
It was only a small part of the Reserve Bank's Official Cash Rate (OCR) review statement on Thursday but it was enough to put the Central Bank at odds with the Treasury.
"The Government's projected spending impulse is slightly lower and later than anticipated," Governor Adrian Orr said in the statement.
This is economist-speak for "we think the impact of Government spending in the Budget is going to have less of an effect on Gross Domestic Product (GDP) growth than we thought a few months ago."
This is a curious revelation from the Central Bank, as in its May Monetary Policy Statement (MPS) it was striking a much more optimistic tone.
"In addition to KiwiBuild, other fiscal policies are expected to provide a near-term boost to GDP. Higher Government spending and increased transfers and allowances are both expected to support demand in 2018 and 2019."
Budget documents show the Government is delivering a net $2.4 billion of extra spending.
What make Orr's comments even more curious is his fiscal stimulus position is now at odds with Treasury's.
In the Half-Yearly Economic and Fiscal Update (HYEFU) the Treasury's fiscal impulse – the measure of how much it expects Government spending to impact the economy – shows in the year to June 2020, 2021 and 2022 the overall impact of the Government's programmes would have a net negative impact on GDP.
But in May's Budget, Treasury's updated position was much more positive.
To put it simply, the Treasury saw something in the numbers that made officials think the impact of the Budget would be more positive for GDP growth than was the case in HYEFU.
Why then, has the Reserve Bank taken the opposite position? What has changed in its assessments?
I asked the Reserve Bank exactly that and got nowhere. A spokesman said the Reserve Bank does not provide additional commentary on OCR news releases and I would have to wait for August's MPS.
A pity. But digging into the 2018 Budget document reveals some clues about what might have shifted the Reserve Bank's thinking.
Spending on Government's flagship policies pushed out
The first place to start is with KiwiBuild.
December's Mini-Budget showed $100 million was being injected into the project this year, with $900 million next year and a further $100 million in 2020.
In May's Budget, Treasury said it was making a few changes with the timing of that spending.
Now, it would only be injecting $300 million in 2019, but $500 million in 2020 and $1 billion in 2021, with no changes in 2018.
Westpac Chief Economist Dominick Stephens notes this could very well be a factor behind the Reserve Bank's shift in thinking.
"Presumably, the Reserve Bank views the KiwiBuild delay as more important than the ramp up in Government spending."
But that's not all – the Provincial Growth Fund may also play a part in Orr's thinking too.
The Government promised it would spend $1 billion a year for three years on regional development through the fund.
But Budget documents show the fund was allocated $550 million for the 2018/19 year on top of the $123 million spent in the 2017/18 year.
The remaining roughly $330 has been allocated to later years.
Between the Government's capital reallocation for both KiwiBuild and the Provincial Growth Fund, a case can be made as to why the Reserve Bank has become slightly more pessimistic.
However, a lot remains uncertain. But in 39 days, the Reserve Bank will unveil its August MPS and Orr will hold a press conference.
Can you guess what my first question is going to be?