Opposition Leader Simon Bridges is calling the Government out for its plans to increase debt by $17 billion but Jason Walls says the National leader is comparing apples with oranges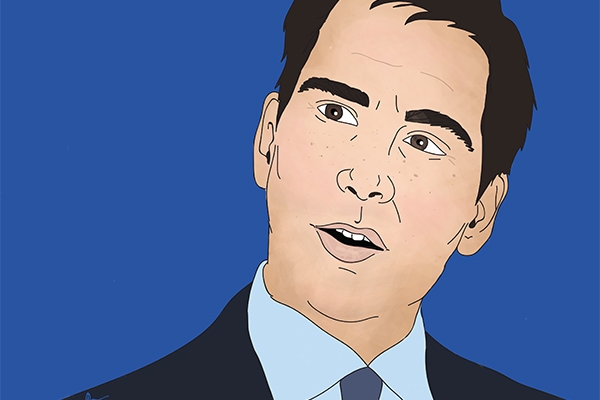 "Debt growth equal to cost of Canterbury quakes," heralded the headline of a press release from National leader Simon Bridges on Monday morning.
He claims the Government is planning on increasing its borrowing by $17 billion over the next four years - $11 billion of additional core Crown debt, and $6 billion of "hidden debt."
Those are big numbers.
Together, it works out to be roughly a 6% increase of New Zealand's entire annual GDP.
In fact, it would see the Government's debt level, which according to Treasury is 20.1% of GDP at the moment, shoot up dramatically over that four-year period.
But hang on – in May's Budget, the Treasury forecast net Core Crown debt to fall to 19.1% of GDP by 2022.
So, what's going on here?
To find out, we need to dig into Bridges' numbers – numbers he does not provide in his press release.
A National Party Spokesman tells Interest.co.nz Bridges is using estimates from the Pre-Election Economic and Fiscal Update (PREFU).
In other words, numbers from when National was in Government and factoring in its policies and spending plans.
Under National, total net Core Crown debt was expected to fall to $56 billion in 2022. That figure currently sits at $57.5 billion.
Budget documents show under this Government, that number will be $67 billion by the same year – an additional $11 billion compared to how the Government's books would have looked under National.
But this is comparing apples with oranges.
The Government isn't planning on increasing borrowing by $11 billion, that's just the difference between National and Labour's numbers.
And Finance Minister Grant Robertson has never been shy about the fact his Government would be taking on more debt to pay for additional infrastructure.
Budget documents, which take into account this Government's policies, show as a dollar amount the increase will be closer to $7 billion which is still under 20% of GDP, meeting the Government's own fiscal responsibility rules.
In fact, it is curious for Bridges to be using a dollar amount when it comes to debt as under National it used debt as a percentage of GDP throughout its entire term in office.
"New Zealand Government's net debt is tracking down to 20% of GDP," then Finance Minister Bill English said in the House in November 2016.
"Hidden debt?"
Bridges says an additional $6 billion of that $17 billion number will come from "hidden off the balance sheet in Crown entity borrowing."
Here, the Opposition Leader is talking about entities such as special purpose vehicles (SPV) – a subsidiary company created for a specific project.
These include public, private partnerships (PPPs).
They are used as a way of ring-fencing any liabilities associated with the project, meaning the debt does not sit on the Government's balance sheet.
The Government is planning on rolling some of these out to help pay for infrastructure needs.
May's Budget documents show that under National, borrowing in this area was 0.5% of GDP. This Government is notching that up to 2.2% by 2022.
The gap between the two figures amounts to Bridges' $6 billion of "hidden" debt.
But what it does not say is that National was planning on spending billions on PPP and SPVs over the coming years.
"The National Party will turbocharge the Government's $32.5 billion infrastructure investment by creating a new National Infrastructure Commission to lead more public-private partnership (PPP) projects and ensure Kiwis get faster access to new schools, hospitals and roading," a National press release from September last year read.
It outlined its plans to spend billions of dollars on new projects and, as such, the amount of "hidden debt" would have increased under National as well.
None of this was captured by the 0.5% of GDP borrowed in 2017 under National.
This is not the first time National has attempted to paint Labour as irresponsible managers of the books, and it won't be the last.
Take their debt claims with a grain of salt.