Peter Zámborský says companies that want to thrive in this world of uncertainty need to build their capabilities in 'redesigning their business'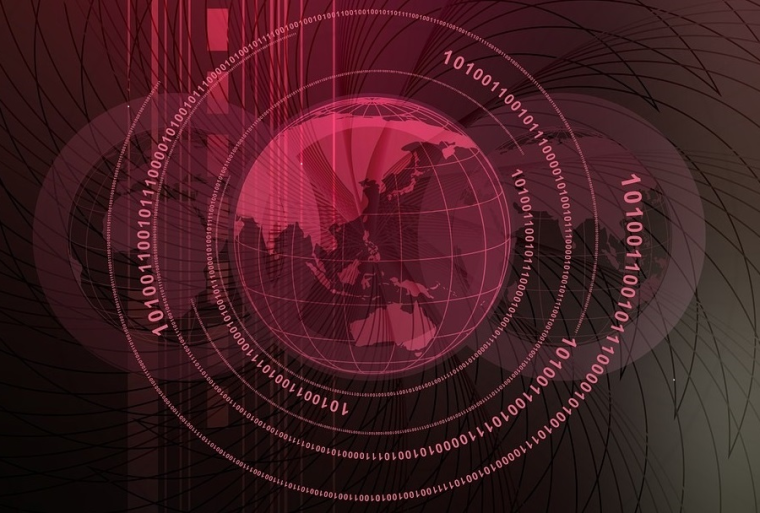 By Peter Zámborský*
Uncertainty in business isn't new, but it is arguably on the rise. From cable TV companies disrupted by Netflix to some of the largest companies in the world such as GE selling off their assets to Chinese rivals, the pace of change is increasing and requires bold strategic action.
Three factors have contributed to the heightened uncertainty. Firstly, disruptive technologies are reshaping industries ranging from retail and entertainment to financial services and travel. Secondly, China, India and other emerging markets are reshaping global competition. These two trends are feeding anti-globalism and a rise of political populism and protectionism. While around 80% of the Chinese and Indians think that globalization is good for their country, less than 50% of the Americans, Germans and Japanese think so, according to a survey by Ipsos.
While these three factors are already apparent, we have only seen the tip of the iceberg in terms of their impact. Digitization has still a long way to go in most industries (a recent McKinsey study found industries are less than 40% digitized). China is set to be the world's largest economy within 10 years and India will join it within 20 years, with other countries such as Indonesia possibly rising to be the world's largest economies. Lastly, protectionist trends might spread beyond developed countries to emerging economies as gains from technological change are not likely to be distributed equally and trade frictions will continue.
In this world of uncertainty the best response is to be proactive by building organizational capabilities in three areas: sensing the context, driving the market, and redesigning the business.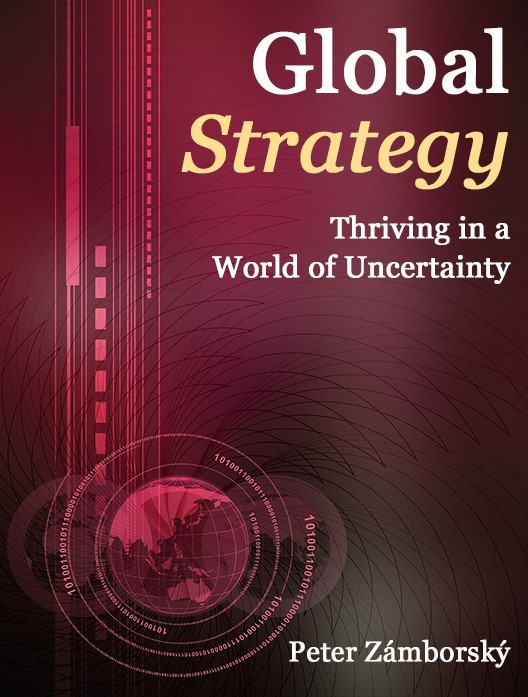 Sensing the context
Sensing your business context includes scanning for opportunities and threats, but also understanding different levels of uncertainty and risk in your industry, related industries and relevant countries. True uncertainty is very different from measurable risk and requires a different strategic approach. While classical approaches to strategy such as a five-year plan are appropriate in industries or countries with clear-enough futures, more uncertain environments require scenario planning and often a more agile approach to strategy.
IKEA, for example, has long been a leader in the furniture retail industry with a business model focused on retail stores in the suburbs. Customers drive to the retail stores, transporting their products home and assembling them. This model has worked for them for decades. However, the company has struggled recently as consumers are increasingly ordering furniture online and many of them don't own cars, expect deliveries or don't want to assemble furniture. IKEA's sales in 2017 stagnated as only 5% of the firm's sales are from online shopping.
The company's new CEO has ditched a "five-year strategic plan" that is not agile enough to respond to the changing market. Instead they aim to "reinvent" IKEA with a transformational three-year plan that is more sensitive to changes in its various contexts. The new strategy includes more stores in central business district locations in global cities from New York to Tokyo. They are also trying new store formats such as a specialised kitchen store recently opened in Sweden or a wardrobe store opened in Spain. Furthermore, they are building a better digital presence, more delivery options and experimenting with other innovations such as using virtual reality and loaning furniture.
Small and medium sized enterprises can benefit from sensing their context too. An excellent example is Ecostore, New Zealand's environmentally conscious producer of household products, which range from laundry detergents to soaps and baby skincare products. They sensed the shift to e-commerce and sustainable products in China and launched a e-flagship store on China's Tmall.com in 2015 on November 11, the Singles Day. The country has become one of its key export markets since then, rising from zero to over 10% of sales in two years. Ecostore was voted one of the top 5 health and sustainability brands in China last year alongside global brands such as Adidas. They also won the Consumer Experience Excellence award this year on Tmall.
Ecostore's ability to sense the changes in context—the rise of China's middle class, the rise of e-commerce and the rise of "green consumers" have contributed to its rapid growth. According to Alibaba's research there are 400 million green consumers in China and their numbers on Alibaba's platforms rose from about 4 million in 2011 to about 65 million in 2015.
Driving the market
Driving your market means taking an active role not just in deciding how to enter a market or what the market needs are, but to create or co-create it. In practice, an action-driven approach is required with a portfolio of initiatives ranging from no-regret moves to options and hedges, as well as big bets. No-regret moves benefit the company under any scenario; "options and hedges" are aimed at specific scenarios; and "big bets" are valuable in the prevailing scenario, but have some flexibility in regard to the actual scenario that plays out.
Netflix, the global online TV leader with over 200 million customers provides examples of some of these types of "bets". From its birth in 1997, the company bet on DVD and Internet Growth and became a premier online DVD rental company in the US. While this market was still strong for the company in 2000s, it sensed a future of "video streaming" replacing DVDs and introduced free streaming to its DVD rental customers in 2007. This move gave it the option to grow into the streaming of content, but still hedge against uncertainty. Its unsuccessful attempt to separate its DVD rental business from streaming business in 2011 with two separate fees was an example of a strategy going wrong.
While we are all familiar with Netflix's "big bet" expansion to 130 countries around the world in 2016, the company has actually expanded internationally before that into Canada, Latin America, UK and Scandinavia. They started with a limited offer which didn't cost very much money and minimised the risk. Then they collected very detailed data about what people liked and structured programming and investment around that consumer preference.
Before the firm embarked on radical innovation and introduced its Netflix Original Series and Movies, it had collected detailed data on its subscribers' preferences for years and used predictive algorithms to determine the likely success of new programming.
Redesigning the business
Finally, companies that want to thrive in uncertainty need to build their capabilities in 'redesigning their business'. This has to be tied to strategic goals, with an aim to be agile and adaptive. It can involve recombining resources, reinventing business models and acquiring or allying with other businesses.
The IKEA example above applies to this aspect of dynamic capabilities, but many companies are going beyond transforming from within to transforming through connecting with other companies. For example, Haier acquired New Zealand's design-led white goods manufacturer Fisher & Paykel Appliances to strengthen its design and branding capabilities and grow in Australasia. It expanded F&P's R&D team to 400 staff and linked it to its global innovation system spread across China, Japan, USA and Europe. Experience in integrating this acquisition served as a stepping stone towards a more ambitious acquisition of GE's appliance business.
While we are likely to see other industries reshaped by acquisitions of incumbent players by Chinese multinationals, the rising anti-globalism is also creating new investment and trade barriers. Chinese technology heavyweights including Alibaba, Huawei and ZTE have all faced significant restrictions on their US operations.
For example, Chinese telecoms equipment producer ZTE, while having the world's largest number of patents in 2016, has faced a ban on American firms selling parts and software to it due to security concerns in 2018. Huawei's low market share in the US is also largely due to protectionist measures. The acquisition of Lattice Semiconductor, a US chip maker, was also banned by President Trump. According to Pew Research, only 31% of respondents from advanced countries agreed with the statement that foreign companies buying local companies was good (while 44% agreed with the statement in emerging economies and 57% in developing economies).
In summary, digital disruption and the rise of China and India are likely to lead to continued heightened uncertainty in the business environment. Companies can remain and become more competitive in this world of uncertainty by investing in their capabilities to sense changes in their context, drive their market, and redesign their business from within and through external ties, including acquisitions and alliances.
---
*Peter Zámborský is the author of Global Strategy: Thriving in a World of Uncertainty, from which this article is adapted.