David Hargreaves argues that the Government's decision to end 'performance' pay for public service CEOs sends a poor signal that bodes ill for the country's productivity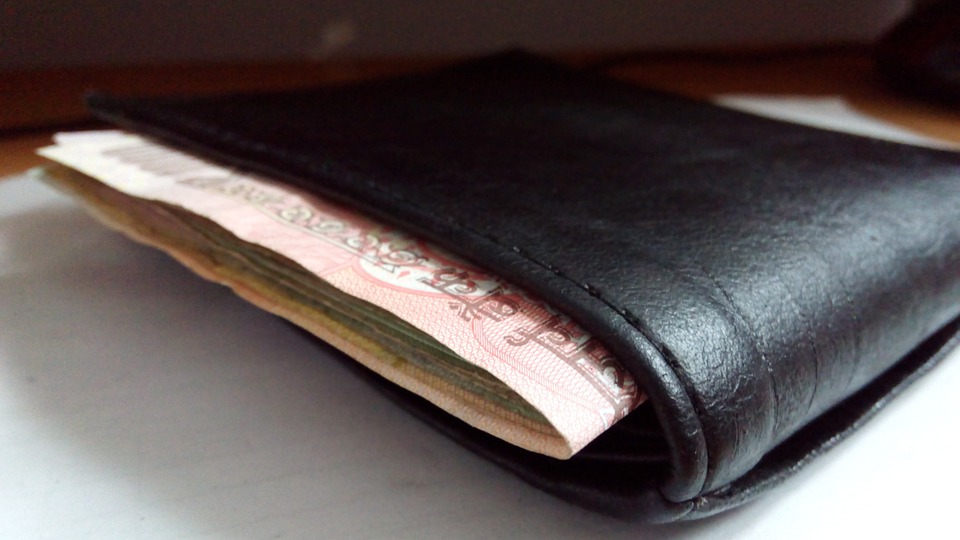 By David Hargreaves
State Services Minister Chris Hipkins has declared that the Government will be "putting the breaks on the growth rate of chief executives' pay" by removing performance pay for public sector CEOs.
In my view that's a fairly glib assessment that warrants further investigation. Even if we do accept on face value that CEOs' pay will actually reduce  - and I don't think it will - this move by the Government sends all the wrong signals about productivity.
On a very basic level, the new policy for CEO pay means that the CEOs could be earning as much as 7.5% less in a year than they have been. But that figure assumes that everybody would have got all their 'performance-based' bonuses.
I think a more informative perspective is to take the 'base salary'. That, at a stroke of a pen has been increased by 10%. 
Poorly-performing CEOs in fact see their earnings potentially increase by 14.4%.
Shall we say, mediocre, CEOs see their earnings potentially increase by 3.9%
And finally, only the supposedly strongly achieving, the 'performing' CEOs, are 'rewarded' by seeing their potential pay fall, yes, they take a pay cut - by 7.5%.
Mixed signals?
The other thing of course is that the CEOs now, regardless of performance, get an extra week of paid leave, which is nice. 
They also now get to review their salaries every year - as opposed to just once in a three-to-five-year term. This particularly clause will, I think, be the killer than ensures the claimed cut in salaries over the next few years won't happen and that the opposite will happen. But it won't be based on performance. It will be based on working the system.
My immediate response to the Government's announcement of these changes (not that they have emphasised the detail I've just given you) is that Hipkins is glibly accepting and promulgating the idea that the concept of 'performance pay' is a freebie. It's something that the potential recipient will get regardless of whether the 'performance' is really there or not.
Now, I must accept upfront that it appears from the information available that the public sector HAS been treating this CEOs' performance pay as a freebie and handing out the bonuses liberally. But that's a problem with implementation. That's not a problem with the idea.
The concept that good performance is rewarded is a valid one. You don't scrap a whole idea just because you've been implementing it badly. You fix your implementation.
I take with a very big pinch of salt the suggestion that this move by the Government will save taxpayers $4 million over the next few years. Time will tell, but I reckon it will cost more. As of now (post-scrapping of 'performance pay') base salaries of the CEOs have been fixed at a much higher level than previously.
Additionally, under the new agreement, the CEOs, I stress again, will now have their salary reviewed EVERY year, as opposed to just maybe once during their term of office. And they are all getting an extra five days' of holiday (bringing the total to 25) in a year. Nice.
The other point that was largely lost in Hipkins' announcement was that this was not just the Government removing the 'performance' incentive from public sector CEOs, but also the 'non-performance' element from the pay structure.
Now, I think that's real bad. They've taken away both the carrot and the stick.
I'm a big fan of senior executives having an 'at-risk' portion of salary that they simply don't get if they don't achieve certain targets.
The reality of the announcement from Hipkins is that the 27 CEOs in question have, at a stroke, received a 10%+ increase in their guaranteed pay, because the 'at-risk' portion of their salary has now been wrapped back into their base salary.
Now, again, the key here seems to have been a question of implementation. Or non-implementation.
The Cabinet paper backgrounding the decision states that: "Effectively, it [the at-risk pay] is withheld salary and in all but a very small number of cases (one or two a year) has been paid in full, since it was introduced in 2014." 
Okay, so, that again is not a problem with the idea, it's a problem with the fact that clearly nobody's come up with the right way of measuring performance. 'At-risk' salary should be just that - at risk of not being earned if targets are not achieved.
It is arguably harder to find tangible 'targets' for CEOs to achieve in the public sector than in the private sector, since the private sector tends to be about growing the business and earnings and returns for shareholders.
And too often it seems that in any case the public sector measures its success by 'activity' rather than out and out results. What was done, rather than what was achieved and what the real outcomes were. But activity does not equate to productivity.
What's required is the development of good, robust, performance measures for within the public service. I'm not convinced we are anything like there at the moment.
The basis of the contention that taxpayers will save money over the next few years from these changes is laid out in this graph.
As I read that graph it suggests to me that virtually all of the CEOs have just as a matter of course been not only retaining the 'at-risk' money, but also getting the 15% supposedly 'performance-based' bonuses. 
I don't know if that's the case, because the reports on the senior pay don't break out the bonus payments. And the Cabinet paper states only that 3.1% of public servants (that's across the entire public service) got performance-based pay last year. But there's no mention of the CEO figures within that. One would suspect a figure closer to 100% - based on the above graph - might be closer for them.
Again the problem is not with the idea, it's with the fact that it clearly wasn't being implemented. Performance pay has been treated as a freebie. It should not be. And it's sending very bad signals to remove any concept of 'performance' from the top levels of the public service as has now been done.
Below is the example that was given for how the CEO pay will now be structured. It's worth a good look.
Based on that example, previously a non-performing CEO might (and should if the system had been applied properly) be paid $440,000.
Now, regardless of performance, the same non-performing CEO will get $503,555. 
That's an increase in guaranteed pay of 14.4%. Nice.
Incentives? Who needs those?
Even to take the more charitable view of saying, okay, our CEO is going to keep the 'at-risk' portion of pay but isn't getting a bonus, that would see the CEO getting $484,444 under the old system. 
So, they are still getting a healthy increase in pay - up by 3.9% - to that $503,555 figure.
Only if you assume all the CEOs are going to get the performance bonus (which they shouldn't have been doing, but it seems may well have been - but again that's a problem with implementation, not the idea) does the CEO pay go down, by 7.5% from a total figure of $544,444.
I think the CEOs have just been given a massive disincentive to perform - handed to them on a plate.
And I am very sceptical indeed at the claim that salaries will overall reduce over the next few years. No, sorry, not now that CEOs can renegotiate pay every year. 
Okay, you might say, this is not very broad, and we are only talking about a small number of CEOs here.
But remember, the Government's pushing the whole non-performance idea throughout the public service sector.
The key sentence in that text is: "Employers will work toward removing at-risk pay and performance bonuses from pay policies and employment agreements."
What we are seeing is, I think, a move that promotes mediocrity. It's a retrograde step back to the old heavily-unionised days when everybody earned the same regardless of talent or performance.
'Performance' is not a dirty word, as this Government seems to think it is.
It's actually essential for sorting out our famed, or rather infamous, productivity problem.
This is a shocking signal the Government has sent that bodes very ill for the levels of productivity and, yes, performance, in this country.