Jami-Lee Ross staying in Parliament is a nightmare for National but a lifeline for Simon Bridges - at this stage, says Jenée Tibshraeny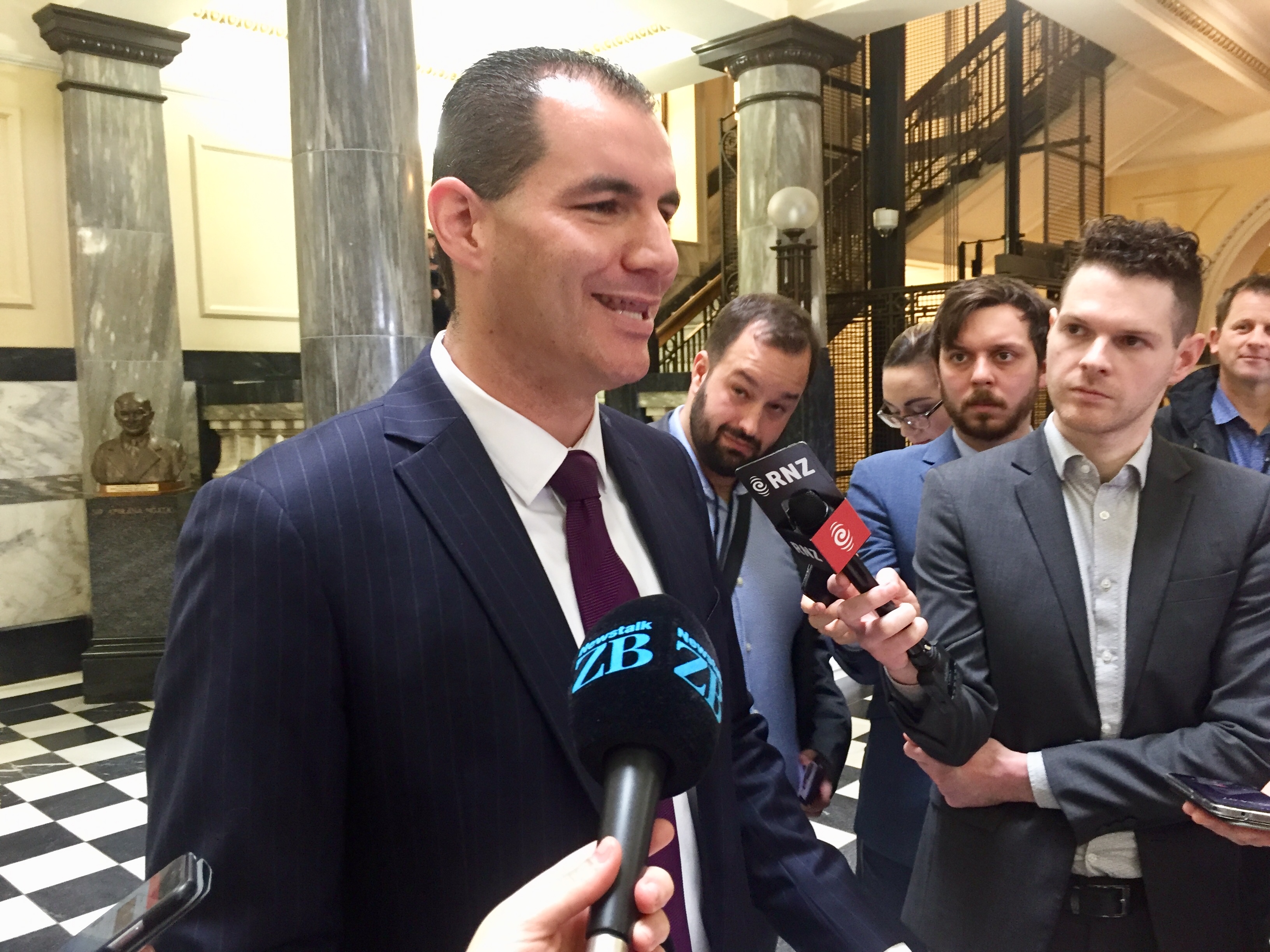 By Jenée Tibshraeny
What a week in politics!
Before an episode of House of Cards: The New Zealand Edition had ended, another had started, featuring a different twist and new set of characters.
The latest development is that Jami-Lee Ross is no longer resigning from Parliament. 
While Ross has been expelled from the National caucus, he will remain in Parliament as an independent MP for the Botany electorate.
This means he can continue his crusade against the Party, while being protected by parliamentary privilege. So he can't be sued for defamation in relation to anything he says in the House or a parliamentary committee.
Ross is proving to be a cockroach that just won't die.
Waka jumping legislation unlikely to be used
National has responded to the news saying it's "considering all its options".
Further to the Electoral (Integrity) Amendment Bill, or waka jumping bill, passing at the end of September, it could get Ross booted out of Parliament if it manages to prove he has distorted the "proportionality of parliament".
Barrister and electoral law expert, Graeme Edgeler, reckons Ross' behaviour to date doesn't meet this test.
He says National could have a case if, for example, Ross votes against a bill National supports, or simply doesn't vote.
He notes that because Ross doesn't appear to have any mates in Parliament to vote on his behalf, he'll have to turn up to vote on proposed legislation himself.
Edgeler explains that if National manages to make a case, it would need to let Ross know and give him an opportunity to respond.
If from this point two thirds of the National caucus agrees, the leader would send a letter to the Speaker of House saying Ross had distorted the proportionality of parliament. His Botany seat would become vacant and there would be a by-election.
Ross could however seek an injunction preventing National from expelling him from Parliament.
Given National so strongly opposed the waka-jumping legislation, it would have to suck up its pride and cop a lot of flak if it was to use it.
No silver lining in sight
Ross has made it clear he's going to keep drip feeding recordings and text messages to the media to bring National into disrepute.
At this stage Bridges and the party seem safe from a legal perspective.
Ross' evidence has failed to prove his allegation that Bridges got him to divvy up a $100,000 donation from a Chinese businessman to disguise the donor's identity.
There's still a chance the evidence Ross has given the police might lead to a different conclusion.
However morally, brand 'National' has been tarnished.
Regardless of the fact it was Ross who made the remark in the recorded conversation with Bridges that two Chinese candidates would be more valuable than two Indians, a large chunk of National's support base has good reason to be offended.
Yes, the reality of politics is that parties owe donors favours and elect candidates based on their financial and human capital – how much money they can bring in and whether they fit the quota in terms of age, gender, race and so on. But hearing this discussed so frankly will not bode well with many.
Indications of foreign influence in New Zealand's domestic affairs are hugely concerning. 
Then there are the allegations that National Party President Peter Goodfellow helped broker a "peace agreement" that included a confidentiality clause between Ross and a woman who felt threatened by him.
And worst of all, there's the fact Ross managed to make it to number seven on the party list when he'd earned himself a reputation for allegedly manipulating, bullying and sexually harassing so many women. 
A lot of damage has been done to National this week, and it's anyone's guess as to what's to come.
Leader role now more of a poisoned chalice than it was before
Bridges' leadership is safe for now, but not by his own doing.
With Ross on a mission to cause trouble from within Parliament, the leadership role is even more of a poisoned chalice than it was before.
Furthermore, there simply isn't an obvious alternative that's worth the party rocking the boat for at this stage.
Ross has for now dashed Judith Collins' hopes of becoming leader, as she's tied up with the same bunch of Dirty Politics characters as he is – the likes of blogger Cameron Slater and spin doctor Simon Lusk.
While the public might not be aware of this crowd, I can't see the party thinking this is a particularly good time to highlight any connection to it.
Now so more than ever, it needs to have a united front and preserve the image of Ross being a lone wolf.
This shouldn't be too hard (even by political standards). There's nothing like a common enemy to create some sense of unity.