Jen​ée Tibshraeny crunches the numbers to figure out whether criticisms that the Labour Party is the 'tax party' are well-founded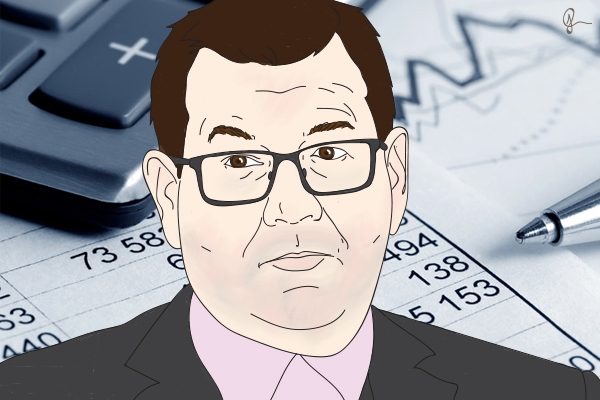 By Jenée Tibshraeny
'Taxinda' – it's a provocative tag that puts a target on Prime Minister Jacinda Ardern's back.
But is there any substance behind it, or is it just a cheap shot?
Until the Tax Working Group reports back and legislation to enact whatever it recommends gains enough support to be passed, I'm going with cheap shot.
Here's why.
If we add the new or tweaked taxes implemented under this government to the proposed (and likely to be implemented) ones, New Zealanders will pay an extra $252 million in the year to June 2019.
This will increase incrementally until we are paying an extra $860 million in the year to June 2022.
| | | | | | |
| --- | --- | --- | --- | --- | --- |
| ($ millions) | 2018/19 | 2019/20 | 2020/21 | 2021/22 | Total |
| Happening | $ | $ | $ | $ | $ |
| Petrol excise | 91.9 | 245.0 | 367.5 | 367.5 | 1,071.9 |
| Regional fuel tax - Auckland  | 160.0 | 160.0 | 160.0 | 160.0 | 640.0 |
| Bright line test extension | ... | ... | 10.0 | 30.0 | 40.0 |
| Proposed  |   |   |   |   |   |
| GST on low-value imported goods | _ | 66.0 | 100.0 | 112.0 | 278.0 |
| Ring-fencing rental losses | _ | 10.0 | 125.0 | 190.0 | 325.0 |
| Totals | 251.9 | 481.0 | 762.5 | 859.5 | 2,354.9 |
To make these numbers easier to digest, on average that's an extra $51 per person in the year to 2019 (population of 4.9 million) and $162 in the year to 2022 (projected population of 5.3 million).
The impact of additional taxes won't of course be spread evenly across the population. Aucklanders, motorists and property investors for example are expected to pay more.
But in figuring out how much more tax we're paying under this government than if National was re-elected, it's fair to subtract the value of GST on low-value imported goods from the total, as National was planning to make this change too.
We should also consider the fact increases in petrol excise taxes are normal, so could have happened under a National-led government, as they have in the past.
While the Coalition Government is increasing petrol excise taxes by a total of 10.5 cents over three years, the National-led Government hiked these by 17 cents over nine years.
If we knock off the tax revenue from the GST changes and say half the hiked petrol excises, you could estimate that under this government we will pay an extra $564 million ($106 per person) in tax in 2022 than under a National-led government.
The big 'but' is that National promised to introduce income tax cuts worth $2 billion a year if was re-elected in 2017. That works out to be about $408 per capita in 2019.
What we don't know is what other taxes it may have introduced.
It would be wrong to assume it wouldn't have introduced any. When it in 2010 announced it was hiking GST from 12.5% to 15%, it expected to raise an extra $2.46 billion of revenue a year by 2013/14.
While the GST hike was accompanied by some tax cuts, the changes were much more significant than those taking place under this government… so far.
Sure, there are a lot of hypotheticals in this analysis, but what we can conclude is that we are paying more tax under the Coalition Government than we were under the previous government. We are also forgoing an income tax cut. But the value of the additional tax we're paying isn't huge.
What we haven't considered is the extent to which our extra tax payments are being offset by other government policies aimed at putting more money in our pockets – IE Working for Families tax credits and improvements to transport infrastructure.
If we look at the specific tax changes, the ones affecting property, extending the bright line test from two to five years and ring-fencing rental losses are more about encouraging behavioural change than raising lots of revenue.
The real revenue earners are taxes aimed at improving transport infrastructure.
Crown accts show the $2bn of new taxes from this Govt have seen the tax take rise. That means less money in kiwi pockets. When costs of living are rising sharply NZ families need that money more than the Govt. #CancelFuelTaxes

— Amy Adams (@amyadamsMP) October 9, 2018
While National points the finger at the Government for increasing petrol excises and implementing a regional fuel tax in Auckland (collected by Auckland Council), the question it cannot answer is where it would get the money from to the fund necessary transport infrastructure.
The Regulatory Impact Statement for the petrol excise hikes noted the Government Policy Statement on land transport put the shortfall in land transport revenue at $5 billion over 10 years.  
Asked whether she would plug this gap using general taxes (which would go against the pay-as-you-go and hypothecated revenue models we have for transport), use a larger programme of financing, or get the New Zealand Transport agency to scale back its planned investment programme, National's Finance Spokesperson Amy Adams told me: "It is too early to make specific funding commitments, which will be based on the state of the government's books in 2020."
Coming back to the point I made at the start; it isn't fair to call Jacinda Ardern 'Taxinda' – at least not until the Tax Working Group reports back and legislation to enact whatever it recommends gains enough support to be passed.
While the possible introduction of a capital gains tax is the issue on everyone's mind, it is worth noting that New Zealand First could veto this if it sticks to its line that it opposes such a tax.
When I asked its Leader Winston Peters whether he'd softened his view on a capital gains tax in recent weeks or months, he wouldn't give a definitive answer.
In the same way Peters had disproportionate influence over the make-up of our government in the 2017 election, he may have disproportionate influence over what will be the biggest issue going into the next election; real deal tax reform - not the smaller changes that have been implemented to date.