Paul Barber from the NZ Council of Christian Social Services on hope, poverty, family violence, fixing a broken welfare system, reducing inequality through tax reform, virtual mechanics, what great people social workers are and more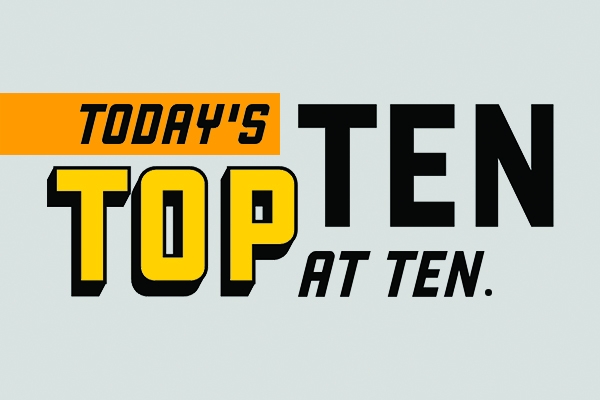 Today's Top 10 is a guest post from Paul Barber, a Policy Advisor with the New Zealand Council of Christian Social Services (NZCCSS), the umbrella group for the social service agencies of the churches. He leads their work on poverty and exclusion, housing and inequality.  
As always, we welcome your additions in the comments below or via email to david.chaston@interest.co.nz.
And if you're interested in contributing the occasional Top 10 yourself, contact gareth.vaughan@interest.co.nz.
See all previous Top 10s here.
Hope is the theme for this Top Ten – Ten of the many things that are happening that are giving hope for better communities, a better country and even a better world!
1. Hope is not empty optimism – real hope is grounded in lived experiences of overcoming obstacles and bringing about change, despite the odds. Every day social workers, carers, budget advisors, counsellors and volunteers are bringing that hope to the people, whānau and communities they work. Here are some stories to lift our seasonal "Hope-o-meter"… 

 (source for image: http://www.visavis.dk/2013/02/hope-for-future-is-power-for-present/ )
 
2. Cross-party consensus on child poverty – it is refreshing to listen to MP in Parliament falling over themselves to be nice to each other as they chose to work together to vote through the Child Poverty Reduction Bill that will become law this month. Unfortunately, we don't know if child poverty is actually reducing yet, because the latest MSD report on poverty didn't include the child poverty stats for the past two years because of concerns about their accuracy. We are assured that StatsNZ will be releasing the numbers early next year – they will be for 2017, so can serve as a baseline to measure the impact of changes introduced since then.
3. Another cross-party agreement saw better family violence laws passed that come into effect this week. If you check out this White Ribbon Day video from the Association of Social Workers, you will understand why we need better laws to help reduce family violence. 
4. A broken welfare system is starting to be fixed – the Welfare Expert Advisory Group (WEAG) has been on the road hearing people's stories to help inform significant changes that need to happen to the social welfare system. It is due to report in early 2019. In the meantime, Work & Income has been working on making its offices more welcoming places for people to be, and they are getting better – but there is still a long way to go.
5. Tax reform focus on reducing inequality – The Tax Working Group's Interim Report in September recognised the role the tax system has in addressing the imbalances and unfairness in society. New Zealand's tax system performs among the worst of the OECD countries when it comes to redistributing income. The TWG is looking at lifting incomes for the lower paid by reducing the tax on people on low and middle incomes. They are also looking at recommendations to extending current tax rules to include currently untaxed wealth gains so that the wealthiest pay a fairer tax on their wealth. Will these changes be enough to reduce inequality significantly? it is a good start but at NZCCSS we think more is needed.
6. Homeless people finding homes – Christchurch is seeing a drop in the number of people living on the streets thanks to the work of the Housing First collective impact group down there, including Christchurch Methodist Mission, Comcare, Otautahi Community Housing Trust, Emerge Aotearoa, the Anglican City Mission and Te Whare Roimata.
7. Virtual mechanics - Virtual reality technology is helping prisoners get a qualification thanks to the shared project between the Methodist Mission in Dunedin, Otago University and Animation Research working together with prisoners in Dunedin's Milton Prison.
8. Social workers aren't they great people! The Christmas season is a time when their help is really needed. Here is some feedback shared with us recently: "Because of my social worker I am now drug free and do not gravitate toward substances. Also, I am more positive. I have changed who I associate with and try to remove negative things and people from my life."
9. Season of giving - Lots of people do want to help others and here are some really good tips from some charities about how to give well this Christmas.
10. A turning point in reducing inequality? We are not there yet, there is a lot more to do with many challenges ahead, but perhaps 2019 will be the year when we look back and say that inequality started to reduce in this country. The combination of lifting low wages, lower unemployment, a better welfare system, fairer taxation, and more affordable housing are some of the key elements for a fairer society where everyone does better, not just a select few 'lucky ones'. That is what I hope for this Christmas and the coming years.
Wishing everyone an Advent and Christmas season filled with hope and joy.