Chris Trotter takes a look at some of the political and racial aftershocks starting to emerge following the Christchurch terrorist attacks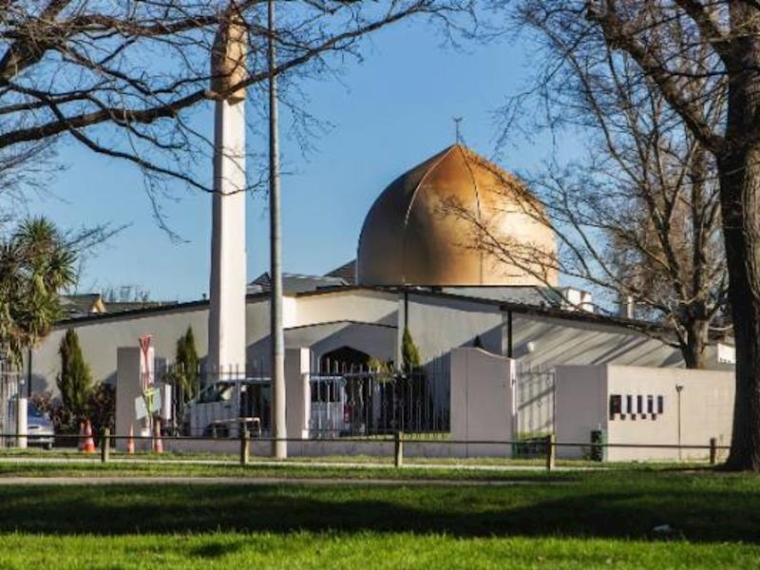 By Chris Trotter*

Events of the sort that convulsed New Zealand society on Friday, 15 March 2019 inevitably generate powerful political aftershocks. In the days since the Christchurch Mosque Shootings these aftershocks have been almost universally positive. Almost, but not entirely.  Alongside the symphonies of unity and solidarity; the outpouring of love and compassion; a jarring note of anger and recrimination has steadily increased in volume.
The general theme of this alternative symphony is that what happened in Christchurch, far from being aberrant and exogenous, is actually a consistent and indigenous feature of New Zealand society.
White supremacy, say the makers of this music, is not restricted to a few, sad, loners and losers. On the contrary, it constitutes the underlying and active philosophy of the settler nation which New Zealand has always been. If the Christchurch Mosque Shootings are not to be the first in a long succession of similar, racially-inspired tragedies, runs the argument, then New Zealand must urgently confront and collectively address the racism imbedded in its soul.
Advanced as evidence for this grim diagnosis are the countless examples of both petty and institutional racism that daily immiserate the lives of New Zealand's non-white population. For those who experience these constant micro-aggressions, Prime Minister Jacinda Ardern's "They Are Us" formulation has been re-interpreted in a radically different fashion.
Rather than the majority culture drawing into itself and protecting a community hitherto regarded with considerable suspicion, the Prime Minister's "they" is re-identified as the white supremacists, Islamophobes and racists. The "us" refers to the settler society in which all Pakeha are able to move freely and thrive. Thus, in this radical re-formulation of the Prime Minister's slogan: "us" becomes the racist sea in which violent white supremacist fish, like the Christchurch shooter, swim with impunity.
The solution? To dry up the racist sea. To drain the white supremacist swamp.
Achievable? Not easily. And, almost certainly, not without creating lasting and painful divisions.
The slim prospects of success will not, however, induce the promoters of these views to abandon their project. Not if our recent history is any guide. Because, sadly, New Zealand has been here before.
Like the Christchurch Mosque Shootings, the 1981 Springbok Tour was a convulsing and deeply jarring event. No less than the present tragedy, it exposed the dangerous fault-lines along which New Zealand society was prone to rupture – most particularly the fault-line of race.
This was not news to those who had been campaigning for years to persuade Pakeha New Zealand to look at and respond to the injustices inflicted upon Maori since 1840. How galling it must have been to witness the Pakeha nation, so consistently deaf to the pleading of its indigenous population, responding so bravely and creatively to the loathsome white supremacist doctrines of Apartheid South Africa and its Springbok ambassadors. Where were all these thousands of protesters when Maori land was being stolen from beneath its owners' feet?
Such were the questions pressed with considerable disruptive energy against the left-wing individuals and organisations which had spearheaded the resistance to the 1981 Tour. That Maori were venting their anger and frustration against their most sympathetic allies mattered less than the need to force at least a fraction of Pakeha New Zealand to hear and respond to their grievances. This assertive new force of  "Maori Nationalists" was also determined to wrest the leadership of the struggle for a bicultural New Zealand from the hands of the "White Left". When it came to advancing the revolutionary cause of  "Maori Sovereignty", sympathetic Pakeha could serve, but they could not lead.
Not everyone on the Pakeha Left was ready to accept this new and unfamiliar role. As a consequence, the decade that followed the 1981 Springbok Tour was one of personal pain and rancour for a great many "progressive" New Zealanders. People who had struggled against racism all their lives (some of them veterans of the US civil rights battles of the 1960s) were baled-up and branded racists. Those trade unions who steadfastly refused to surrender their members resources to the Maori nationalist cause were duly branded racists in their turn. Long before the rest of New Zealand experienced the wrenching dislocations of "identity politics", the Left fell victim to its peculiar ferocity.
Inevitably, a modus vivendi was reached with Maori New Zealand. Centred around the Treaty of Waitangi (which the Maori nationalists had originally dismissed as a fraud) it was tribally focused and deliberately co-optive of the more measured and conservative elements of Maoridom. Those who were still of a mind to beat the Pakeha, rather than join their leaders at the top-table, found themselves politically marginalised. Cultural tokenism flourished at the expense of the nationalists' much more radical objective of making New Zealand's settler society confront its historical demons.
Just how lightly the bicultural project lay upon the Pakeha majority was repeatedly exposed by sudden racist eruptions from the heartland. The astonishing response to Don Brash's Orewa Speech. The large majorities racked-up in provincial centres against any and every attempt to afford Maori guaranteed representation on regional, district and city councils. The angry response to a Maori Santa Claus. Dividing and conquering Pakeha New Zealand as a whole was proving to be a lot harder than dividing and conquering the hapless Pakeha Left.
For a younger generation of Maori nationalists, however, much of this history, if appreciated at all, is poorly understood. Confronted with the nationwide outpouring of love and solidarity towards New Zealand's Muslim communities in the wake of the Christchurch Mosque Shootings, young Maori activists have been no less seized than their parents by Pakeha New Zealand's wayward political impulses. The weird disjunction between a Pakeha population still resistant to learning Te Reo, but prepared to turn out in their tens of thousands (and hijabs!) to keep watch while their Muslim fellow-citizens prayed, must have been acutely painful to observe.
Where are the mass demonstrations against the personal and institutional racism that every day violates the peace and security of Maori families? Particularly when the casualty-lists of these day-to-day racial injuries go a lot higher than 50.
Small wonder, then, that so many voices have been raised against the awful possibility that the broader racism of New Zealand society looks set to escape prosecution. That the Christchurch shooter, alone, will carry the blame and wear the punishment. That a nation whose very foundations rest upon the white supremacism basic to nineteenth century imperialism, should return to normal wreathed in the rosy glow of national righteousness and international admiration.
How disturbing that the take-away line from this dreadful tragedy may end up being not just "They Are Us"; not just "This Isn't Us"; but a prideful "Who's Like Us!"
---
*Chris Trotter has been writing and commenting professionally about New Zealand politics for more than 30 years. His work may be found at http://bowalleyroad.blogspot.com. He writes a fortnightly column for interest.co.nz.