New Commerce Commission chairwoman Anna Rawlings says online retail, motor vehicle financing & educating traders about conduct that may contravene cartel laws among areas of focus for the consumer watchdog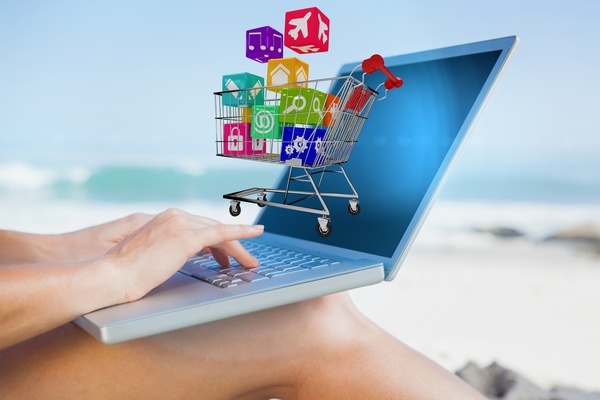 New Commerce Commission chairwoman Anna Rawlings says the consumer watchdog has a busy year ahead with a number of law changes and reviews in the pipeline.
Rawlings, who recently succeeded Mark Berry, outlined the commission's work programme in a speech at its Competition Matters 2019 conference in Auckland.  
"Our enduring priorities are areas we will always prioritise due to their potential to have a significant impact on consumers, businesses and markets in New Zealand or because they are a core part of our statutory role," she says. "This includes credit issues, product safety, merger clearances and authorisations and our functions in critical infrastructure industries like energy and telecommunications."
But Rawlings says it has also identified a number of other areas it plans to focus on in 2019/2020 which are important to everyday life and the economy.
"The first three are areas in our consumer and credit work where we will be looking to understand the issues, identify current and potential harm, educate traders, empower consumers and take enforcement action where needed."
Rawlings says motor vehicle financing and various other related issues will also be looked at as part of its work programme.
"We focused on work in this area last year and we will be looking to follow that up by looking at financing and related add-ons such as insurance and mechanical warranties. This is an area where overseas studies and our own complaint data indicate there are some potential compliance issues."
Online retail
And the massive online retail market, which was high on its agenda last year, will also come in for some close scrutiny.
"New Zealanders spent more than $5 billion last year online at retailers domestically and offshore. It is a massive industry and it is getting bigger. Companies continue to innovate to reach consumers and technological developments can have a real impact on consumer choice such as pressure-selling.
"Given that when it comes to the internet the world is a village we also want to increase our engagement with relevant domestic and overseas agencies in this area to address cross border issues to the greatest extent that we can."
Legislative change
Rawlings says there are a number of upcoming law changes that will come into effect in 2019/2020 and beyond that will affect the commission's work. They include changes to the Fair Trading Act, amendments to consumer credit laws and ongoing changes to the Telecommunications Act.
"Changes are currently underway or proposed to almost all of the laws that the Commission enforces. To give effect to these changes we will focus on having the right resources, people, processes and systems in place at the right time. We will also inform businesses of their obligations and consumers of their rights where changes are made to the law," Rawlings says.
One such law change is the Commerce (Criminalisation of Cartels) Amendment Act 2019 which will come into force in 2021. The legislation will make cartel behaviour a criminal offence and Rawlings says the commission will have to look at the legal implications of it over the next year.
"Through our competition work we want to increase trader awareness about conduct that may contravene cartel laws. This is particularly important ahead of the introduction of criminalisation in 2021 so we will be undertaking a programme of targeted outreach in this area and working on ensuring that we are equipped and ready for the implementation of this law when it takes effect."
Industry reviews
And Rawlings says the first draft report from its study on competition in the country's retail fuel market will also be rolled out next month.
"Many of you involved in market studies will know that a year with a small team on a study like this is a challenging time frame but we are confident that we are on track and look forward to delivering the draft report next month, and to discussing its content with interested parties in the weeks that follow before we finalise the report later this year."
Rawlings says the country's electricity sector is also being reviewed.
"Our regulation branch is focused on delivering two electricity resets this year – the price quality paths that set revenue limits and quality standards for many electricity networks including Transpower and regional distribution networks. Both will be completed in November and come into effect in April next year."
While the country's telecommunications companies will also be looked at as part of the 2019/2020 work programme.
"In telecommunications we have two focus areas. We will be monitoring and reporting on telecommunications retail service quality to help consumers choose the best services and providers for them, taking into account factors such as customer service, billing, speed and performance. This includes seeking feedback from consumers to help us identify what information we should collect and publish to help them compare the quality of services from different providers.
"We will be consulting on and finalising decisions on the new input methodologies for fibre broadband services, which will ultimately affect the price and quality services for homes and businesses across New Zealand."
Rawlings says it's important for the commission, as a regulator, to stay in contact with consumers to find out what the issues are and how they are affected by them so it can improve the targeting of its work.
She says the commission currently has more cases before the courts than ever before, a major work programme of work and a number of pending law changes in the pipeline.