Limit on contactless payments increasing to $200 from $80 to encourage consumers not to touch payments terminals. Good for our health, but bad for EFTPOS?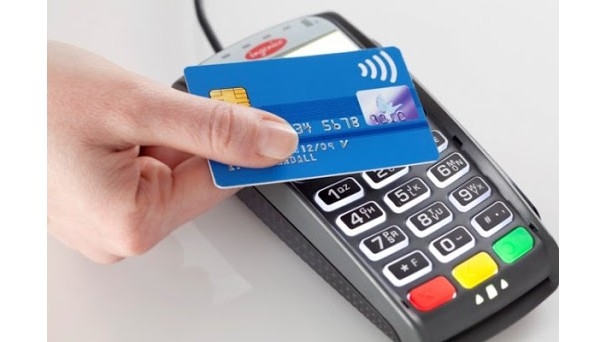 Banks, Visa and Mastercard are temporarily increasing the limit on contactless card payments to $200 from $80 starting Thursday, for as long as necessary during the COVID-19 pandemic.
Payments NZ, which is owned by eight banks including ANZ New Zealand, ASB, BNZ, Kiwibank and Westpac NZ, says the move comes after a successful pilot and will be phased in over the next few weeks  It mirrors a similar move in Australia where the limit was recently increased to A$200 from A$100.
"The increase aims to help reduce the need for customers to touch PIN pads [used with payments terminals] when making in-store purchases during the COVID-19 pandemic," Payments NZ CEO Steve Wiggins says.
"The new temporary limit will be introduced by most New Zealand banks and card providers and will be available at an increasing number of retailers over the coming days and weeks. Given the number of cards, payment terminals and businesses involved from across the country – it's expected to take a few weeks for the roll out to be completed industry wide."
Wiggins says the new limit will remain in place for as long as necessary.

Customers will merely need to follow the usual prompts on the PIN pad when paying. If the limit has become active on that terminal, it will kick in automatically, Wiggins says. For contactless payments over $200, the terminal will still ask for a PIN number so users will need to follow the prompts.
The major banks are also currently waiving fees on contactless debit card transactions for business customers during the coronavirus crisis, and in some cases merchant service fees too. A welcome saving for businesses, it's also a good public health move because it means consumers don't need to touch payments terminals when making payments.
However fees remain in place for contactless credit card transactions, which have a weighted average merchant service fee of 1.5%, according to Retail NZ.
And, as reported by interest.co.nz on Wednesday, waiving fees on contactless debit card transactions may spell bad news for EFTPOS. Traditional EFTPOS transactions are free for merchants in comparison to weighted average merchant service fees - in normal circumstances - of 1.1% for contactless debit transactions. However, unlike contactless transactions, EFTPOS transactions involve inserting cards into payments terminals and the customer entering their details.
A concern here is with banks giving contactless transactions away for free, many merchants who normally don't offer them to customers because of the cost, may enable their payments terminals for contactless transactions. This could see an increase in the number of consumers getting familiar with the ease and convenience of making contactless payments.
Then when the fees are no longer waived on contactless debit transactions, merchants will have to continue offering them to please their customers, but will take a hit to their bottom line. For retailers card acceptance fees are typically the third highest cost of doing business after wages and rent. Meanwhile the bank card issuers, and their Visa and Mastercard partners, will bolster their revenue through gaining market share at the expense of EFTPOS.
Retail NZ says on top of the major banks encouraging retailers to switch on contactless payments by waiving some merchant fees, increasing the limit on contactless payments gives retailers another reason to start using the technology. 
"Customers increasingly want to pay contactlessly, so over time, Retail NZ expects to see fewer 'No Paywave' stickers in store," Retail NZ CEO Greg Harford says.
You can see more from Payments NZ here. 
Below is a statement from ASB.
ASB contactless payments announcement

The New Zealand Payments Industry today announced that contactless payments can now be made up to $200 without the need for a PIN. This is in response to New Zealand being at alert level 4 of the COVID-19 response. The $200 limit may decrease to the current $80 when New Zealand moves to lower levels.

ASB is supportive of the industry initiative however due to technology constraints, ASB Visa Debit and ASB Visa Credit cards currently held by customers will continue to have an $80 limit before a PIN is requested.

"ASB is sorry that our current ASB Visa Credit and Debit cards do not immediately support the contactless payment increase to $200. ASB introduced contactless cards early, and at the time, responded to concerns about their security by ensuring the cards were hard-coded to ask for a PIN for all transactions above $80,"says Simon Tong, ASB executive general manager Digital, Data and Brand.

"Since identifying the need to change card limits, we have been working hard to find a solution for our existing cards but given the complexity this is likely to take several weeks. We appreciate some of our customers may want to take advantage of the $200 contactless limit sooner, so they can request a new card from today which we will happily re-issue at no cost."

"The limit of up to $80 without a PIN relates to our cards only, and all our customers with Mobile Pay options such as Apple, Google, Garmin and FitBit Pay can use these immediately to make payments up to $200 without a PIN."

"Customers who set up a new Mobile Payment method on their device will receive a one-off $20 refund on any purchase made at supermarkets around the country, after using their mobile device to pay for the first time," says Tong.

The easiest and fastest way to apply for a new card is through FastNet Classic or online via www.asb.co.nz/bank-accounts/visa-debit.html

Customers who do not have online access can phone our contact centre. Replacement cards should arrive within about five business days, and existing cards will continue to work until the new card is received.