Reserve Bank figures show credit card billings plunged 41.3% in April, bringing billings back to levels last seen in 2006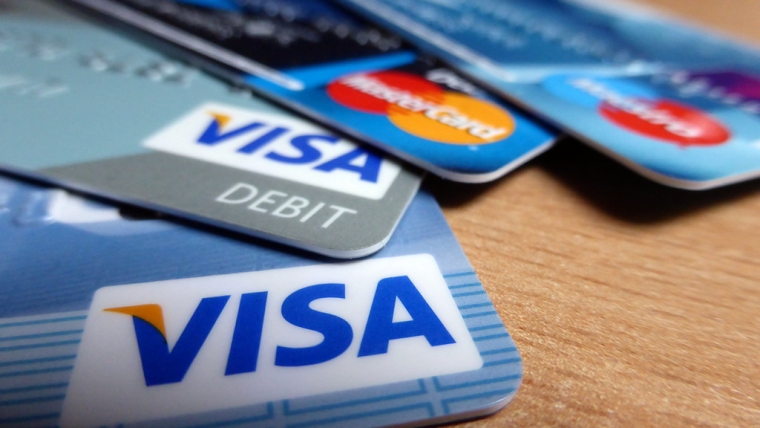 If we thought the sharp (record) 9.7% fall in credit card spending for March was quite something - well, we really hadn't seen anything yet. Not at all.
New Reserve Bank figures out on Thursday showed that in the lockdown month of April total monthly credit card billings in New Zealand fell  a whopping 41.3% to $2.1 billion (seasonally adjusted). 
This is the largest monthly fall on record and brings billings back to levels last seen in 2006. 
A year ago, in April 2019, the amount spent on credit cards in New Zealand was $4.1 billion - so, it's nearly halved in a year.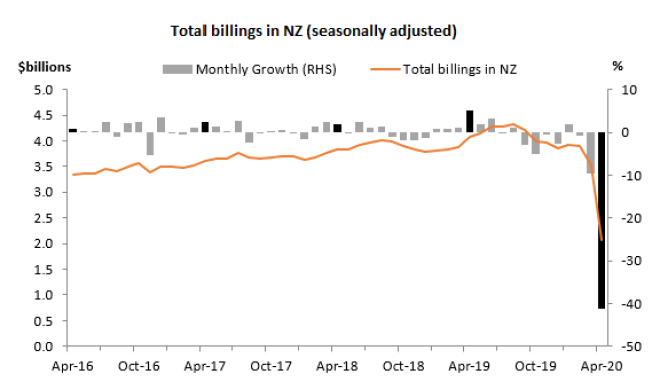 On a seasonally adjusted basis, total advances outstanding fell a staggering 14% to $5.9 billion.
On an annualised bases the amounts outstanding are now some 20% lower than they were a year ago when they stood at over $7.3 billion.
Its the first time the amounts outstanding at month's end have dipped under $6 billion since 2013.
The fact the borders have been closed and therefore tourism spending evaporated certainly contributed to the big fall in monthly spending on cards in this country.
But spending on NZ-issued cards was very well down too.
Billings in New Zealand on overseas-issued cards were down 60% to $0.2 billion, while billings in New Zealand on domestically-issued cards fell 39% to $1.9 billion.
Overseas billings on New Zealand-issued credit cards fell 42% to $0.2 billion.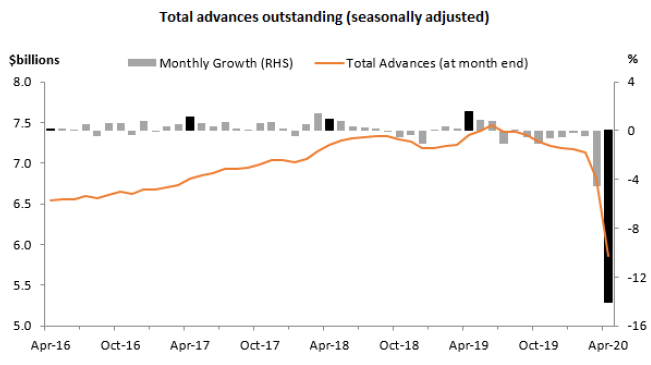 At the same time they were not spending money, Kiwis were actually chipping some in.
Credit card deposits rose 8% in April to $0.2 billion.
RBNZ said this contributed to a fall in credit limit utilisation rates, with the credit limit utilisation rate decreasing from 29.5% to 24.9%. 
Whatever our own personal experiences might have been during the lockdown, the whole thing was pretty good for our credit cards.
What will be interesting to watch in coming months is the extent to which those billings and amounts outstanding start to play 'catch up' with where they were before.