A recent court ruling on trustee accountability is raising some legal eyebrows with a court setting aside a discretionary decision of a trustee. Anthony Grant reviews the situation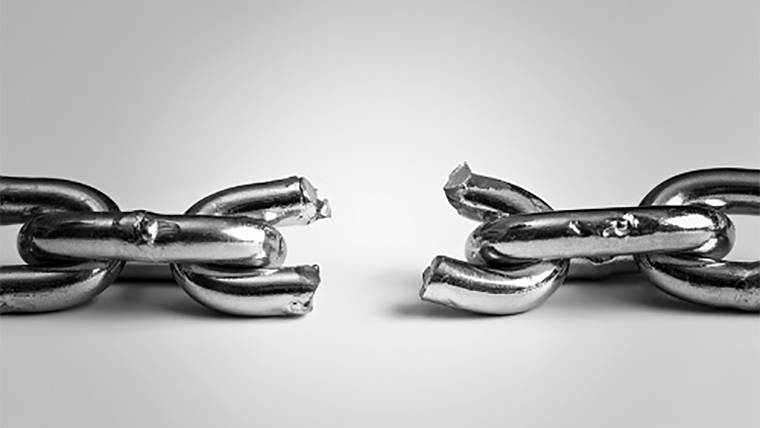 Some people think the courts talk with a forked tongue about trustee accountability. On the one hand, they applaud trustees for giving their services for free, but they then hold them liable to increased standards of accountability that deter them from acting as trustees.
Take the case of Unkovich v Clapham [2020] NZHC 952 decided by Justice Christian Whata a few weeks ago.
A grandfather established a will trust with his granddaughter Lara as a beneficiary. She was to get about $65,000 "on reaching her 21st birthday". If she died before reaching 21, the money was to go to others.
The trust had a secondary provision allowing the trustee to distribute trust monies to a beneficiary for "maintenance, education, advancement or benefit".
When Lara was 15, her mother asked the trustee for the $65,000 to be paid to her. She said it was needed for Lara's education in Australia which would, in turn, give her the best opportunity to get a scholarship to a university in the USA where she could focus on her tennis ranking. Lara's parents made it clear the money was wanted to advance Lara's tennis prospects and to help her get a US$500,000 scholarship.
The trustee, Lara's aunt, thought it was speculative that Lara would end up as a Wimbledon champion and she was initially reluctant to pay out more than 40% of the requested $65,000.
This incensed Lara's parents who applied to remove the trustee.
Whata J held that the trustee, who acted throughout on legal advice, was in breach of a fiduciary duty.
He criticised her on three grounds. First, she had "wrongly focused on the risks associated with a professional tennis career". Second, she had "an erroneous assumption" that Lara's parents were financially imprudent. Third, she "did not use all proper care and diligence in obtaining all relevant information, especially relating to the financial stability and prudence of Lara's parents". The trustee's downfall appears to have been an inability to articulate why she had concerns about "the financial stability and prudence" of Lara's parents.
The trustee was either unable – or unwilling – to give her reasons for this belief. Trustees need to know that not only might they have to explain their reasons to a court, but they must also be able to justify their reasoning to a court's satisfaction.
Not only was the trustee held to have acted in breach of trust, but Whata J held she was to "personally bear her own litigation costs and any liabilities she may have in relation to Lara's costs" up to a particular date. This involved scores of thousands of dollars.
These are some factors the trustee would have had in mind:
She asked Lara's parents for "evidence of specific costs" that they wanted to pay but the parents refused to provide the requested evidence.
My inquiries have shown Lara's parents prohibited the trustee from contacting Lara so the trustee was unable to speak with her to learn what her true wishes and intentions were.
Lara's father sent an email to the trustee saying that she (the trustee) was being "stupid" for thinking she could have any input on how the trust funds were to be applied. The father's lawyer wrote to the trustees, saying there was "no scope for [the trustee] to become involved in the arrangements between Lara, her parents and [a sport's entity]" in the USA.
Here are some lessons from the case.
The will trust, like many will trusts, was short and didn't have an exemption clause. In general, I consider all trusts should have exemption clauses.
Reliance on legal advice will not excuse a trustee but it may lessen the financial penalty the trustee is ordered to pay.
Of greater significance to all trustees was the judge's conclusion that the trustee "failed to use the requisite care expected of trustees when she exercised her discretionary power and refused to advance all of the trust funds to Lara".
This appears to be a reference to the trustee's inability or reluctance to explain why she considered Lara's parents might have been financially imprudent.
Section 73 of the Trustee Act provides that a court can excuse a trustee who has acted "honestly and reasonably and who ought fairly to be excused". The trustee pleaded this provision and even though Whata J held that the trustee had acted honestly, he didn't mention the s 73 defence.
Whether this arose from a belief that s 73 doesn't apply to cost sanctions or to an oversight on the judge's part is not clear to me. I would have thought s 73 should be able to relieve a trustee from an order to pay costs.
If the courts are going to set aside discretionary decisions in this way, many trustees will have to take a lot more care with their decision-making.
Whata J said the trustee "could have taken a neutral position and not opposed and abided the decision of the court" [85]. It appears he believed the trustee should have simply handed the money over to Lara's parents at their request, even though the trustee was not allowed to speak to the beneficiary, and the money was wanted for a speculative venture of which the parents refused to give the trustee relevant details.
If Whata J's approach to trustee decision-making is correct, trustees would be wise to check their insurance policies.
---
Anthony Grant is an Auckland barrister specialising in trusts and estates law.  This article originally appeared in LawNews (ADLS) and is here with permission.