Westpac NZ subsidiary Red Bird Ventures prepares launch of open banking payments app 'Buck' which will be available to the customers of all NZ's major banks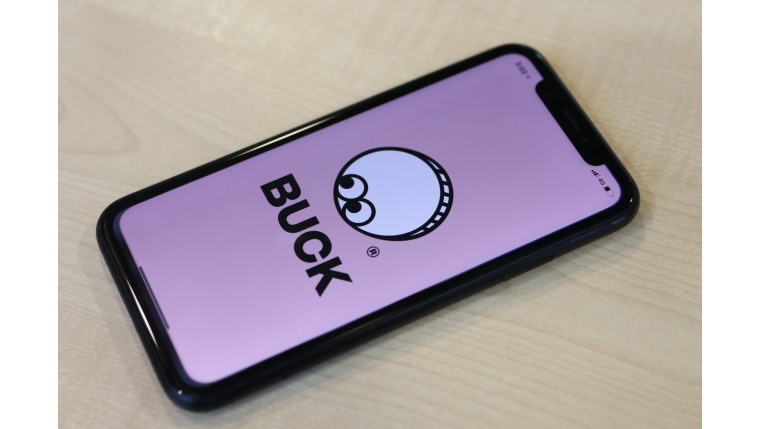 Westpac New Zealand subsidiary Red Bird Ventures is launching a person-to-person smartphone payments app named Buck, enabling customers of all major NZ banks to make payments without entering a bank account number.
Buck, which has been under development for about three-and-a-half-years, is set for a public launch in September on Apple's iOS and Google's Android mobile operating systems.
"We're increasingly living in a world of small frequent payments to and from friends. Buck allows you and your circle of mates, colleagues and family members to send money backwards and forwards with just a few taps and swipes," says Lewis Billinghurst, the head of Red Bird Ventures.
Buck is an open banking product using Application Programming Interfaces (APIs) through open banking fintech Akahu, in which Red Bird Ventures has a 32% stake. It will be available to customers of ANZ, ASB, BNZ, The Co-operative Bank, Heartland Bank, Kiwibank, TSB and Westpac.
Billinghurst says development costs were "in the millions" of dollars, with much of the focus an anti-money laundering (AML) compliance and security.
Aside from downloading the app, customers will need a NZ bank account and ID to meet AML requirements. Billinghurst says AML compliance will be the main friction point for customers. Buck is a reporting entity under the Anti-Money Laundering and Countering Financing of Terrorism Act, supervised by the Department of Internal Affairs.
Billinghurst says Buck will be free to consumers, offering them a peer-to-peer payments option. Red Bird Investments will look to make money from Buck by commercialising it for businesses, although Billinghurst says pricing hasn't been established yet. The initial focus will be on building scale by getting user numbers as high as possible. For Westpac Billinghurst says over time Buck should have strategic value, solve friction for customers, and generate revenue.
Additional uses for Buck could include adding QR codes, and using it to help charities collect donations.
'Making Buck a verb'
In time Billinghurst wants "to make Buck a verb," along the lines of Venmo in the US. Another similar US service is Square's Cash App, while Billinghurst also points to Paytm in India.
Here in NZ another peer-to-peer payments app, Dosh, is under development. Dosh's website says it'll be "the smart way" to send and receive money, and will operate independently from NZ banks and credit card providers. Additionally ASB offers person-to-person payments by mobile phone or email via its mobile banking app. 
Billinghurst says Buck will mean people don't need to memorise their 16-digit bank account number, and then "painfully" recite it to a friend so they can pay you $4 for a coffee.
"Buck also removes the nagging worry that you'll enter someone's account number incorrectly and have the payment end up in the wrong place," he says.
"You start by linking your bank account to Buck. The app finds the contacts in your address book who also use Buck and shows you their handle and avatar. When it comes time to send someone money, all you need to do is look them up, and then enter an amount and a brief description of the payment," Billinghurst says.
"You can also request a payment from someone or split a bill among a group of friends, perfect for dividing the cost of a meal on a night out...Buck payments are fast, simple and secure and at no extra cost to users over and above their normal bank transaction fees."
Dosh launching in October
Dosh co-founder James McEniery says he and fellow co-founder Shane Marsh both returned to NZ earlier this year from Singapore for Covid-19 reasons, noting New Zealanders don't have the payments options they enjoyed in Singapore. McEniery says they're aiming for a public launch of Dosh in early October.
Dosh will enable instant payments via mobile numbers or QR codes on a smartphone, with "significantly reduced fees for retailers and the ability to earn rewards from physical stores," McEniery says.
"Paying people instantly via smartphone is commonplace around the world; there are 45 real time payments networks globally and 13 currently in production," McEniery says.
"One thing I really missed from Singapore days was the ability to pay friends instantly and purchase goods at the touch of a button via the digital wallet on my smartphone. After years away, seeing how everyday Kiwis pay and receive money seems outdated, slow, inconvenient and costly. Coming home, this really hit us as a gap in the market."
"Dosh will be a fully integrated, instant, and secure contactless mobile payment platform benefiting all involved parties. It will be free for consumers and offer significantly lower merchant fees. New Zealand has one of the highest merchant services fees in the developed world, crippling small businesses and leading to calls for the government to regulate pricing in 2021," says McEniery.
In fact the Government moved to regulate merchant service fees in May following a pledge from the Labour Party to do so ahead of last year's election.