Personal Finance
/
news
Serious Fraud Office clamps down on scams that prey on the public purse this Fraud Awareness Week, while Banking Ombudsman scheme promotes online vigilance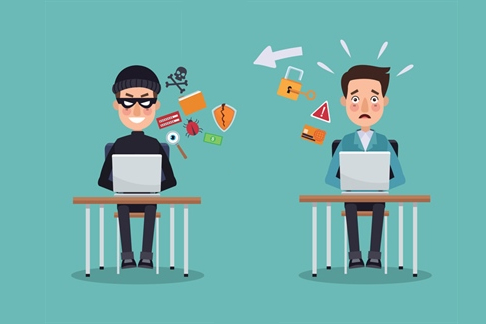 The Serious Fraud Office (SFO) is shining a light on the impact of scams that leach funds from both the public and private sectors, this International Fraud Awareness week.
Frauds that target the public purse, money often earmarked for Government activities and programmes, can mean money doesn't make it to those who need it most.
"Fraud involving public funds represents a loss of money and lost opportunities to positively support vital areas of government work such as health and infrastructure. It also undermines confidence in public institutions," said Julie Read, director of the SFO.
Fraud awareness week, which runs from 14-20 November, is part of a global effort to stamp out theft and fraud and provides an opportunity to promote strategies for individuals and businesses to stay safe.
The scale of the issue may come as a surprise to some.
"Estimates suggest that organisations globally could be losing as much as 5% of their annual revenue to fraud and corruption. It's therefore in everyone's best interests to find and report fraud, to ensure that funds allocated to business and government activities and programmes are achieving their intended goal," said Read.
Traditionally the ambulance at the bottom of the cliff, investigating and prosecuting cases with a high impact on the economy and financial wellbeing of New Zealand, the SFO has now set up a Counter Fraud Centre, Tauārai Hara Tāware, tasked with preventing financial crime in the public sector. 
These proactive measures are another tool for maintaining New Zealand's positive international reputation and a ranking of first equal with Denmark, in the 2020 Transparency International Corruption Perception Index.
"Our reputation for low levels of corruption brings considerable benefits and is something we should all be vigilant about protecting," said Read.
The Banking Ombudsman Scheme, which receives about 40 fraud or scam cases per month, also issued a timely reminder for individuals to be aware of risks, particularly online.
The cases dealt with by the scheme are normally ones unable to be resolved at a lower level, such as between the customer and their bank.
Documented cases are the tip of the iceberg as victims of fraud, particularly romance scams, are often embarrassed and reluctant to report their losses.
To avoid ending up in a tight spot, the Banking Ombudsman, Nicola Sladden urged vigilance online and promoted coming forward if targeted.
"Be careful online, stop and think before clicking links, and if an offer seems too good be true, it probably is. If you think you've lost money to a scam, contact your bank - and the police - immediately."
You can read more about common scam types targeting bank customers along with case summaries and findings here.
Banking Ombudsman findings indicate that while banks may be required to pay compensation in some cases when they have manually processed a transaction that turns out to be a scam, they cannot monitor all transactions customers authorise independently through online banking.
This makes digital literacy all the more important.
Scam victims may even be hit twice, through recovery room schemes that claim to recover lost money but are a scam themselves.