Personal Finance
/
analysis
Your new Government-subsidised electric vehicle may not have the life you think it has, and it may cause more global environmental damage than you realise. Take care before you buy the hype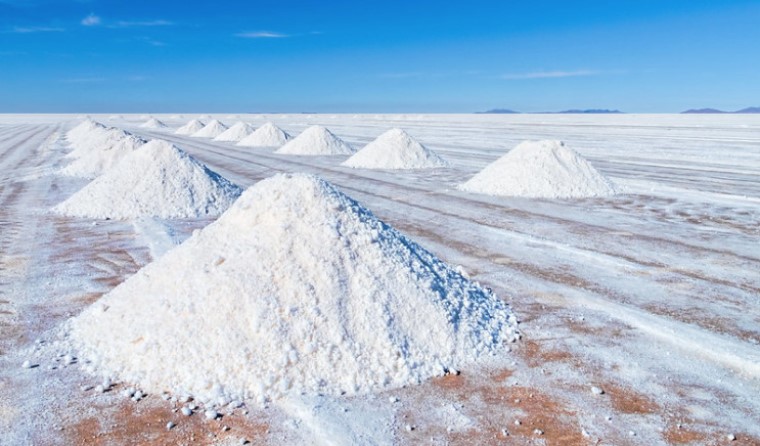 There is a new 'gold rush' underway in the mining world, one powered by - you.
It is to find and extract lithium carbonate, so lithium-ion (Li-ion) batteries can power our new 'green revolution'.
And as you probably know, the New Zealand Government is keen for you to 'electrify', especially your transportation. They are handing out subsidies of more than $8000 per car to encourage you to choose a battery-powered EV. That battery will almost certainly be a lithium-ion battery.
There has been much progress in the manufacture of these electricity storage devices. Famously, Tesla has build a set of giga-factories (in some sort of partnership with Panasonic until now) in the US (4), China and the EU, churning out Li-ion battery-powered cars. New ones are coming for Japan, South Korea and India.
Other major car makers are doing the same. Li-ion batteries are the new standard for automotive power.
And the marketing is simple, especially in New Zealand - green energy stored to replace 'dirty' internal combustion engines (ICE) powered by petrol (or sometimes natural gas).
The storage of electricity in rechargeable batteries is also claimed to have other benefits such as emergency power in a crisis. The benefits can be extended to households too with solar photovoltaics and 'wall' storage.
But all this depends on Li-ion batteries, and that depends on mining lithium carbonate.
Most lithium carbonate is currently mined in Australia (hard rock mining), Chile or Argentina (underground brine reservoirs). 
Hard rock mining – where the mineral is extracted from open pit mines and then roasted using fossil fuels – leaves scars in the landscape, requires a large amount of water and releases 15 tonnes of CO2 for every tonne of lithium carbonate.
Underground brine mining relies on even more water to extract the lithium carbonate – and it takes place in typically very water-scarce parts of the world, leading to indigenous communities questioning their sustainability. The mined clay is mixed with water and evaporated in vast desert ponds to concentrate the lithium carbonate. The water is extracted from scarce below-surface water tables, and will only happen until they run dry.
After the lithium carbonate is mined, it is almost all shipped to China (or a few other Asian countries) where it is converted into the material needed for Li-ion batteries. China's stranglehold on this trade has obvious strategic and geo-political implications that only China is happy about.
Lithium carbonate is currently very scarce and in hot demand. The price has risen very fast since COP26 and now sits at NZ$61,600/tonne. It was just NZ$19,300 at the end of July 2021, to a sudden +220% leap in five months. It is likely to go much higher. That NZ Government subsidy may have to be increased as EVs will cost very much more in 2022. (The price of petrol, mainly tax, rose +10% in the same time. But the cost of retail electricity hardly changed.)
Li-ion batteries are more than lithium however. According to the Wikipedia entry, chemistry, performance, cost and safety characteristics vary across types of lithium-ion batteries. Handheld electronics mostly use lithium polymer batteries (with a polymer gel as electrolyte), a lithium cobalt oxide (LiCoO2) cathode material, and a graphite anode, which together offer a high energy density. Lithium iron phosphate (LiFePO4), lithium manganese oxide (LiMn2O4 spinel, or Li2MnO3-based lithium rich layered materials, LMR-NMC), and lithium nickel manganese cobalt oxide (LiNiMnCoO2 or NMC) may offer longer lives and may have better rate capability. Such batteries are widely used for electric tools, medical equipment, and other roles. NMC and its derivatives are widely used in electric vehicles.
This consumer-driven and Government-induced demand is behind these massive raw material price increases, and fuel the search imperatives for more supply. The mining rush is overwhelming the environmental concerns.
Producing battery-grade lithium carbonate will cause groundwater contamination with metals including antimony and arsenic, according to US environmental impact documents.
Hardrock mining of clay dug out from mountainsides comes with tonnes of sulfuric acid used to treat it at source. In some cases it may contain modestly radioactive uranium, permit documents have disclosed.
It doesn't help that much of this activity is to go on on marginal desert land where water resources are scarce and indigenous communities live - in the US, Australia and South America. There are fierce battles ahead that will undoubtedly drive up the cost as the global demand skyrockets.
There is a partial solution - extracting lithium from geothermal waters has a tiny environmental footprint in comparison, including very low carbon emissions. So far there is no suggestion New Zealand has ambitions in this area, but that will undoubtedly come - along with claims of ownership under Treaty obligations. But to participate in this new 'gold rush' it will need to be done at scale.
Rechargeable Li-ion batteries currently last 5 to 8 years, about enough to do 100,000 kms. New advances will undoubtedly make them last longer, but how much is currently a faith-based guess.
Other research suggests that batteries could be made from much cheaper existing materials and there is much work going on, much of it well funded. But it is all still pie-in-the-sky stuff at present. Lithium and hydrogen are practical now.
(And the other primary minerals used for EVs are nickel, graphite and cobalt (see components above) - all now sharply rising in cost and the mining of each have their own set of major environmental issues. These are many including greenhouse gas emissions, habitat destruction, and contamination of air, water, and soil. This leads to high emissions of greenhouse gases into the atmosphere and the use of large amounts of energy derived predominantly from fossil fuels. But that is another story.)
There is an alternative solution - not mining lithium carbonate (or cobalt or nickel) at all, but power ICE or electric motors with hydrogen which can genuinely be green hydrogen. We know these as 'fuel cells'. According to the US Department of Energy, fuel cells are generally between 40% and 60% energy efficient. Decades ago, Japan chose this as their ticket to a carbon-neutral future and they have a serious lead in technology for hydrogen power. The only exhaust of hydrogen-powered engines is water vapour and oxygen.
Perhaps ICEs are not dead yet - they may have a future for heavy transport especially. Fuel cells for cars. But that will only happen if consumers demand them (and governments stop favouring Li-ion batteries and the retail infrastructure needed to make them user-friendly). Unaccounted for in current public policy decision-making is the future discarding of millions of used batteries - they only have a limited life. And that is a problem no-one is factoring in at present. Hydrogen doesn't have that problem at all - and it uses a variation of the current distribution infrastructure.