Personal Finance
/
news
Credit bureau Centrix sees softening demand for consumer debt as arrears on personal loans rise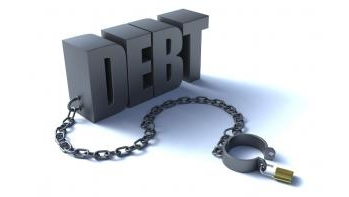 The appetite of New Zealanders to take on consumer debt is waning with weak consumer confidence appearing to be the key factor behind this, credit bureau Centrix says.
In Centrix's March credit indicator Managing Director Keith McLaughlin says the signs point to an overall decline in demand and lending conversions. Consumer confidence, as measured by the ANZ-Roy Morgan Consumer Confidence Survey, sunk to its lowest level since the survey began in 2004 for the second consecutive month in March.
"Faced with uncertainty around Omicron, a retreating housing market, increasing mortgage rates, and rising inflation, Kiwis are starting to tighten the purse strings for discretionary spending," McLaughlin says.
"The hardships facing Kiwi consumers are beginning to become apparent as well, with arrears on personal loans increasing to 7.8% in February – the highest level recorded since March 2020. Despite this, home loan arrears have been steadily improving, offering a glimpse into where Kiwi financial priorities are."
McLaughlin also says company closures were down 35% in the March quarter as business owners continue to adapt their business models to operating with Covid-19, with business credit scores increasing three points to 764 in March.
"However, the specific flow on effect of consumer credit trends is seen in the retail business sector, where defaults were up 19% in March, as business owners struggled to balance an impacted cashflow with the looming threat of Omicron potentially forcing employees into self-isolation," McLaughlin says.
"These issues, coupled with rising inflation, will be putting additional pressure on Kiwi business owners across the board. March represents the rising peak of Omicron, with these impacts expected to ripple into April."
Following changes to the Credit Contracts and Consumer Finance Act in December, Centrix says lenders appear to have rejected 5% of new loan applicants who would have qualified for lending in November. New lending across consumer loans was down 26% year-on-year in March as conversion rates and decreased approval numbers continue to impact lending across the board, Centrix says.
"Demand for consumer credit remains down year-on-year, down 9% in March 2022."
Centrix says the buy now pay later (BNPL) sector and bank lending have been the hardest hit, whilst vehicle lending remains strong reporting similar levels of demand year-on-year. However, mortgage applications were down 19% year-on-year. Despite this the proportion of home loans with missed payments was unchanged at 1.04 % in February, and down from 1.22% in February 2021.
Some 587,000 New Zealanders are active BNPL users with half all active consumer credit borrowers under 30 using BNPL. Centrix says 7.7% of BNPL customer accounts are currently past due.
"Looking at year-on-year trends, business credit demand was down 5% in March 2022, with impacts in retail trade and hospitality driving these changes. Despite this, the average business credit score in February was up three points to 767 month-on-month. Retailers are one of the hardest hit sectors at present, with credit defaults up 19% on the same period last year due to falling consumer confidence," Centrix says.
"Furthermore, hospitality and tourism continue to suffer from ongoing restrictions and consumer uncertainty impacting bookings and spending, with credit defaults of 9% and 12% respectively recorded in March. Supply chain issues continue to impact the construction sector, with rising prices and skilled labour shortages also impacting the sector."
The charts below come from Centrix.