Goldman Sachs' report suggests increasing women's workforce participation could boost GDP by 10%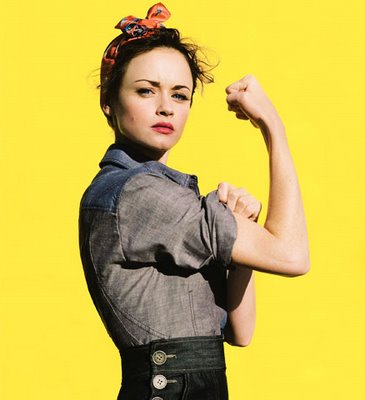 By Amanda Morrall
Could New Zealand women hold the key to solving the country's economic woes?
In and of themselves probably not but according to a new report by Goldman Sachs, they could do a hell of a lot to help.
In its report, "Closing the Gender Gap: Plenty of Potential Economic Update,'' the investment bank predicts that by increasing women's active participation in the workforce, New Zealand's GDP could be jacked up by a whopping 10%.
In this slow to no growth era, compounded by earthquakes, Government bail-outs all over the show, talk of a triple dip world-wide recession and market tumult, 10% is nothing short of miraculous and should have Kiwi politicians and policy makers  spring into action.
And they have, to some extent.
Women's Affairs Minister Hekia Parata, in a press release reacting to the report, suggested Goldman Sachs' recommendations were in line with Government efforts to increase the participation of more women in the workforce.
"To be more competitive as a country, we need to be able to better use women's skills and education,'' she said.
Goldman Sachs economist Philip Borkin said while rising female employment rates have boosted New Zealand's economic activity by 30% since the 1970s, further value was achievable.
"Our estimates show that closing the gap in male and female employment rates in New Zealand would boost the level of GDP by 10%. Unlocking a pool of highly educated labour in conjunction with a lift in female productivity performance could lift the economy's speed limit before capacity constraints are reached."
Borkin said any steps taken in this regard could have a supercharging effect given that the country is about to embark on a massive reconstruction effort as a result of the Christchurch earthquakes.
Potential 11% rise for Australia
The investment bank, in a report tailored to Australia, suggested the country could lift its GDP by 11% through a smarter use of women its in the workforce.
Parata said policy makers there have taken the advice to heart.
"As a result dramatic change is underway.''
In just one year, new appointments of women on the boards of 200 companies listed on the ASX increased by 600%.
Parata, who has been watching the situation in Australia with interest, said the changes were "largely driven by male business leaders who are building gender equality into the strategies of their companies'' because they considered it a value add to their brand.
She said major companies there have set measurable targets for the advancement of women into senior management and board roles.
Parata said business in New Zealand should look at following suit, so that  the country didn't miss out the economic benefits that higher participation brings.
Borkin said while New Zealand's track record was better than most in respect of human rights and gender equality, there was "room for improvement" given the number of discrepancies that existed between the sexes.
On average, female employees in New Zealand are paid 83% of males on a full-time equivalent basis.
Borkin said there was not a single industry where females earned more than their male counterparts on average.
Key Recommendations
Incentivise females to enter non-traditional employment sectors: Introduce incentives for  highly educated females to seek careers in areas of the economy outside of their "traditional"  non-cyclical sectors such as education, health and support services. 

Ensure a high level of labour mobility: Mobility at both the regional and sectoral levels will  become more important given the considerable amount of resources that earthquake  reconstruction will absorb.  The possibility of broadening the Modern Apprenticeship scheme or  other on the job training initiatives may assist.

Address impediments for females entering the workforce:  Looking at the availability and cost  of childcare and the high effective marginal tax rates for some females on welfare, particularly  second income earners.

Analysing the Scandinavian experience:  Given the success of the Scandinavian countries in female workforce participation, assessing whether there are policy synergies that could be  adopted in a NZ framework, particularly around the level of childcare support. Any additional cost could possibly be funded out of the introduction of means testing for childcare support.

Ensuring further progress for women in leadership roles in New Zealand: An analysis should be completed on whether specific quotas or targets should be introduced or whether New  Zealand follows the approach of the ASX and introduces increased disclosure requirements. Research has shown that increased female representation can lead to better decision making at the  board and executive level and increased visibility of senior women will likely have the flow on effect of lifting female workforce participation.
Key Facts
New Zealand:
·         Women hold only 9.3 percent of top roles on NZX top 100 companies
·         Women hold less than 20 percent of senior management roles in those companies.
·         57 of the top 100 companies have no women directors.
·         Participation has increased slowly; from 5.1 percent in 2003 to 9.3 percent in 2010.
·         The gender pay gap is 10.6 percent.
Australia:
·         Women hold 12.5 percent of board roles on ASX200 companies.
·         79 of the top 200 companies have no women directors
·         Participation has increased rapidly; from 8.3 percent in 2010 to 12.5 percent now.
·         31 percent of new appointments to ASX200 boards have been women in 2011.