Mind over money and self-awareness; Good debt vs bad debt; 10 ways to rubbish your money; Vision questing your small business; Spending money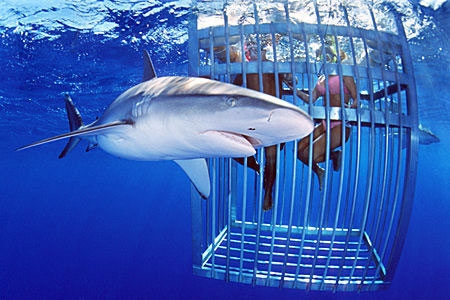 By Amanda Morrall
1) Mind over money
I was interested to read that a recent poll on New Year's resolutions found Americans are expressing a steely resolve to spend less and save more in 2012. It was the third most popular ambition, behind losing weight and exercising. It's encouraging news but as the authors of a recently published white paper on behavioural finance point out, it's easier said than done. (Read a summation of the article here via Forbes Money).
Barbara Kiviat, one of the authors, says her research confirmed there is no easy fix and no one solution that works for all. Meaningful and effective transformation seems to be a combination of self knowledge, accessible information (conveyed in a straight forward manner), resistance to marketing and consumer pressures, and a self-imposed backlash against the Keeping Up with The Jones' syndrome. Understanding underlying consumer impulses is another factor.  
Kiviat says, "Changing how people earn and spend often requires broad and holistic thinking about individuals, their motivations, and their financial environments. "
My neighbour shared with me a very effective strategy for putting a quick end to high pressure sales calls. "We can't afford it.''  Click.
I laughed. I use this line quite often myself. There's no shame in it. In fact, you can expect to hear it uttered with greater frequency as householders batten down the hatches and turn the tables on spending.
2) Good debt/bad debt
I get the difference between good debt and bad debt but I don't like the nomenclature one bit. I think good and debt should get a divorce.  
Sure, borrowing money to buy a house for yourself, isn't as evil as borrowing from a finance company to pay off credit cards used for mindless shopping binges, but at the end of the day it's all money you have to pay back...with interest. Admittedly, in the face of a five-armed debt monster, payback logistics can be daunting.
Here's a piece from adaptu.com explaining the difference between good and bad debt and how to prioritise repayment. 
3) 10 ways to waste your money
Every morning, well at least on those days when I am ambitious enough to ferry from the North Shore and ride to work on my bike, I am amazed by the number of boats (re yachts) idling in the harbour. I often wonder just who owns these toys, how much to they cost to buy, run and sit there most of the year bobbing in the water.  Perhaps I'm just envious.
I wasn't entirely surprised to see boats making this top 10 list of common money wasters. The other spends that get dishonourable mention include speeding tickets, unused or underused gym memberships, overpriced dog food (oh, oh guilty as charged), SUVs and cable TV. I couldn't agree more with this caption on the digital TV slag: "How does this make sense, you pay for TV but still have to watch commercials?  Then you pay a fortune for programmes you never watch or forget to cancel." 
This is why my 100 kg monstrosity of TV (which comes complete with '80s vintage rabbit ears) gets used for DVDs on the weekend. Flatscreen, bah, who needs it! 
4) Ready, steady, go 
An acquaintance of mine who works in the leadership area and also coaches corporate executives, writes a blog in his spare time. He's an inspirational character this Brian Martin. I have written about him in the past about how he arrived in New Zealand with $20 in his pocket and went onto become a very wealthy and successful man. I enjoyed his latest blog (the first in an eight step blog on becoming your own boss) so thought I'd share it. In it, Martin talks about the importance of having a dream and a vision as a starting point but also actioning those thoughts in order to bring that vision to life. Here's an excerpt from a longer version I was privileged to read.
To have a dream, is much more powerful than most of us realise.

A dream is like us having a destination, a target, something we are aiming for, something for us to aspire to.  If this is clear, it then becomes something we are 'inspired' with.  Inspired means to be 'in spirit', it becomes the essence of who we are.

Vision is the big picture of possibilities of what could be.  A vision if we achieve it is our future success.  If a vision is compelling, it almost has a magnetic force that draws us to it.

A vision is a powerful motivator, if we have employees, yes even one employee.

We all want to belong, and if your staff can see their company's vision, is something they can relate to, then they want to come to work, because it is part of who they are.

Coming to work becomes a 'want to' not a 'have to'.  A vision for your company will probably be about a product or service you want to provide to people, which will add value to their life.

You might like to do this little test?

What would you chose to do, if you could NOT fail.  This should give you a strong clue of what type of product or service, that you might like to get your live involved in.

A vision is an image of the future, it is not yet real.  It is a dream that you can aspire to in your mind.  Many people undervalue or do not understand the power of the mind.

Communication is very important in sharing your vision to your employees, family, and suppliers.

It needs to be communicated in such a way that people can see value in it for themselves, then they will willingly commit their time, energy and resources to your vision and it becomes their vision.

The vision then becomes the foundation of a strong corporate profile.

It can become the heart of your organisation and what your organisation stands for.

Vision creates alignment, which is very powerful.  It means everyone is moving positively forward, working in cooperation, to achieve the vision.

It helps to build confidence, many businesses develop a slogan around their vision.

A vision keeps us focused, it gives us a discipline to create objectives and strategies to achieve the vision.  In other words, vision can help us to pursue our dreams, our future opportunities.

·      Vision without action, is merely a dream

·      Action without vision, just passes the time

·      Vision with action, can change the world
5) Spending money
My eldest son is a planner. He's only 9 (and a half) but already he has planned his 10th birthday party. After a recent visit to Kelly Tarlton's he informed me that he would like to be caged and submerged into the water so he could visit face to face with the sharks. I looked at the price and said, "Mmmm, okay but that means you'll forego any other gifts.'' He sat on it for awhile, then raised the issue again a few days ago saying 'Yeah, I'll take you up on that offer, but by the way, I have five friends coming.''
After I explained to him the financial etiquette of birthday party attendance and how we did not live up to Remueraesque standards, i.e. that he would be swimming alone with the sharks, he has settled upon a sleep-over.  Being the shrewd negotiator that he is, he came back to me later suggesting that as he will soon be double digit in age, it was only appropriate that he have a spending allowance of $1 per week for each year  lived. "That'll be $10 mum."  I told him to get a job instead. I'm so cruel.
Thank you for indulging me in that anecdote which came to mind after reading this blog from myjourneytomillions.com pondering how to best invest gifts of money given to one's child. 
Any suggestions? Also, if you have any rug rats, do you give them pocket money, how much and are there any strings attached? I'd like to know. Email me directly at amanda.morrall@interest.co.nz or write into the comment thread. Cheers.
To read other Take Fives by  Amanda Morrall click here. You can also follow Amanda on Twitter @amandamorrall