Why the office is a financial liability; Why I love nerds; How to free yourself of fees; How to buy a bond; Comparing mortgage costs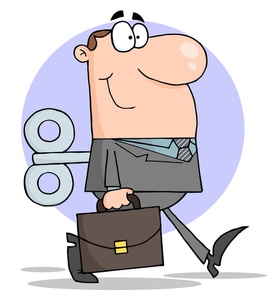 By Amanda Morrall (email)
1) Workplace hazards
A while back I gave up drinking coffee for 30 days. I did it for two reasons: I wanted to test my will power and I wanted to wean myself off an expensive habit of take away lattes. After combing through three months worth of payment statements, and seeing coffee shop after coffee shop appear every few lines, it drove home my addiction and the cost. I am in good company in this department.
According to this item published on equities.com the average American blows 2% of their salary on coffee. They worked it out to be a $20 a week habit on average which is probably the same here. I reckon given gourmet coffees cost around $4 a pop. In my posh workplace hood you can drop $5 on a latte. When the boss is paying, I will happily lap up the frothy goodness.  Since my 30 day challenge (which I was successful at) I have cut way back on take-aways. I discovered that I can save myself a bit if I walk up the street and get them at BP. They're not have bad either and it's fair trade coffee, supposedly.
Because I work from home two days a week I have also been able to tame my coffee costs. I make a decent cup with my espresso maker. In addition to that, I save on lunches and petrol. I also free up as much as 1.5 hours of my day by not contributing to the Harbour Bridge traffic nightmare.  The office turns out to be a bit of a financial liability for me. A similar conclusion is made in the aforementioned article.
Obviously not all jobs can be performed from home and not all workers can be trusted to be as productive in their PJs as they are in a shirt and tie but the tables are turning. Timothy Ferriss in "The Four Hour Workweek" (which I am enjoying at the moment) writes at length about this alternative work model and the need for employers to give up on the idea that an employee chained to their desk from 9-5 is somehow a more productive one.
2) Why I love nerds
I used to distance myself from nerds but I have had a change of heart. Nerds are full of useful information particularly IT nerds.
The latest nerd to love is nerdwallet. Nerdwallet is a U.S. based website that crunches the numbers on credit card and bank fees and shows how bad you can get burnt.  Felix Salmon blogs about nerdwallet's finding that pre-paid debit cards can be just as costly if not more than regular cheque accounts. Interesting to read that personal finance guru Suze Orman's pre-paid debit card is no money saving miracle itself. 
3) Fees
One of the things I dislike about shopping, apart from the fact that it'll leave you poorer, is that it gobbles up time. Time to me seems scarce enough without blowing two hours at a crowed mall. Shopping around for the most competitive insurance, bank fees, mortgage rates etc is also time consuming which is why brokers can be valuable. They save you the trouble. 
We've also saved you the trouble of spending your valuable time hunting for the lowest fees on savings accounts, credit cards, mortgages, you name it. Here's three links you should check on to see how your bank fees compare to others.
Explore the full range of options and read the fine print.
4) Bonds
I'm feeling a bit bitter today. 2011 was a horrible year for my mutual funds and not such a great year for my KiwiSaver either. I have been thinking more about bonds lately given their stellar year although I appreciate they're probably due to take a fall some time soon. 
For those looking for basic information, check out our new bond section, which even tells you How to Buy Bonds.
Also, here's two expert views on where the bond market may be headed.
5) Mortgage calculator
If you're more in a mood for house shopping, here's an inhouse calculator you might find useful.
To read other Take Fives by Amanda Morrall click here. You can also follow Amanda on Twitter @amandamorrall