Five cheap Valentine's Day ideas to stoke the fires free of financial harm; plus a bonus offer from Bernard Hickey.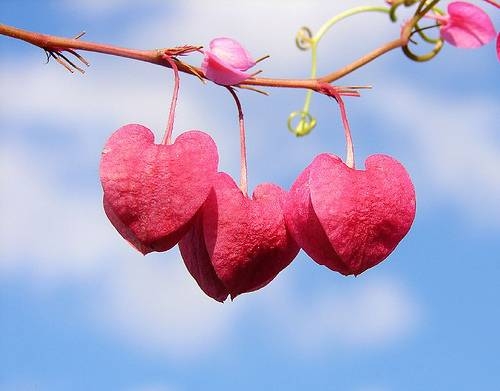 By Amanda Morrall (email)
Okay my office mates (all men) just surprised me. I did a quick poll to see how many of them were planning on doing something, small, symbolic or even just mildly romantic for Valentine's Day. Low and behold all of them save one (you'll never guess who that might be) said "Yes.''  One of them even said they treated every day as an opportunity for expressions of love. This guy always talks about how beautiful smart and sexy his wife is too. Mr. Charmer.
I'm a cynic of the highest order so tend to view V-Day as a commercial exploit perpetrated by the likes of Hallmark and DeBeers. But I'm also a closet romantic so do appreciate tokens of affection even if they don't shine. I mentioned chocolates and Tuesday in the same breath to my new friend and was greeted with a "Yeah right!" but he'll most definitely end up in the dog house if he can't be bothered with a creative text.
So, here's my top five most economical ideas for Valentine's to celebrate the occasion without it being a financial burden.
1) For the foodie
A home cooked meal. What's the old cliche? The way to a man's heart is through his stomach? I think the same can be said of women. Who doesn't appreciate a thoughtfully planned and well cooked meal or even just break from cooking. Brunch, lunch, dinner, coffee in bed with a newspaper. It's all good. Here's what's cooking on Jamie Oliver's Valentine's Day Menu.
2) For the bookish
Poetry, texts, original love letters. I'm a sucker for the written word; books, poems, even a well-worded text. If you're creatively impaired, Google is your friend.
Here's one to get you out of a jam if you can't think of anything better; "Somewhere I have never travelled" by E.E. Cummings. The last line is a heart melter.
3) For the touchy feeling
Massage. Feet, hands, back, neck. Best served with a glass of wine, bubbles or cold beer. Here's some helpful hints on technique.
4) For the practical
Projects around the house; weeding, pruning, painting, fence building, bookshelf making, light bulb changing. Find the list, tackle it.You'll reap the benefits for more than a day. Home repairs 101.
5) For the young at heart
Fun of any variety. Best left to the imagination.
Here's 10 additional free ideas for Valentine's Day Dates.
And here's Bernard's heart warming gesture of undying love for this wife this year.
"Taking a picture of flowers sending, as a jpg by email or text and then using what money you might have spent on flowers to pay off a debt.''
Caution: Do not try this at home unless you have a highly debt averse spouse.