The Reserve Bank and Young Enterprise Trust create a board game for school kids to teach investment risk and reward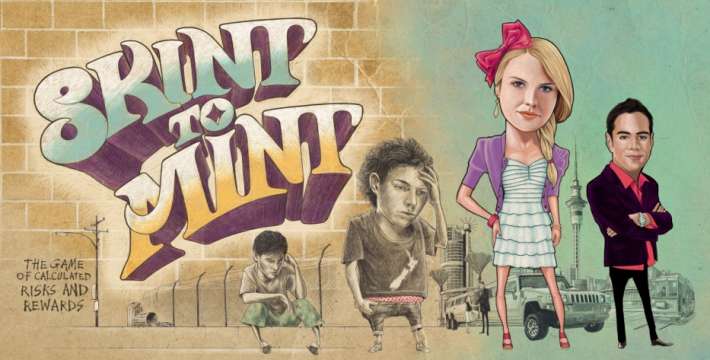 By Gareth Vaughan
Could a board game be a way of teaching the next generation how to avoid the investment mistakes made by their elders in the lead up to the 1987 sharemarket crash and again in the finance company meltdown?
The Reserve Bank, with the help of Young Enterprise Trust, has developed a board game named Skint to Mint in an effort to teach high school kids about risk and reward when making investment decisions.
The aim of the game is to have the most valuable portfolio of assets - comprising shares, savings, property, superannuation and cash - at the end of the game. As players move around board they get opportunities to save, buy shares or property investments, as they encounter various life and external events. Players must make decisions about the relative risk and reward of investment products by considering various factors including credit ratings.
During the game, the value of players' cards change, with these changes in value known as capital gains and losses.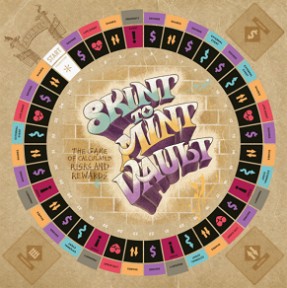 "As in life, this game is not about eliminating risk. It is about making informed investment decisions based on understanding the risks and rewards players are taking on. Players can adopt a more or less risky investment strategy, depending on their personal circumstances or preferences. Players can try different tactics to see how they get on," the Skint to Mint rules say. See more about Skint to Mint here on the Reserve Bank's website.
The rules go on to say that players can choose to play with different objectives such as earning the most income annually through investments, or earning the same amount or more from unearned income (investments) as from annual pay.
The game can be ended either at a pre-arranged time that can be either a specified number of years (such as after 10 years) or total playing time (such as two hours). At this point the players record their investments on their Personal Investment Portfolio Worksheet and calculate their superannuation and cash to determine their total portfolio.
A Reserve Bank spokeswoman says so far the game has been piloted through a series of teacher workshops run by Young Enterprise Trust. Teachers who attended workshops were given free copies of the game to play in their classrooms.
"The game was developed with senior secondary school students in mind (particularly economics, accounting, maths and business studies students), but has received substantial interest from lower secondary school year levels as well," the Reserve Bank spokeswoman says.
The Reserve Bank and Young Enterprise Trust are now implementing changes recommended by teachers who piloted the game and retesting the game with teachers and students. This includes simplified rules aimed at younger kids so the game can be more easily played within one classroom session, the spokeswoman says.
The two groups behind the game are also investigating ways of refining the game to see if it might be accessible to a broader audience.