What's a single girl with a mountain of money, no man, a head full of worry and no house to do? Janine Starks considers her case.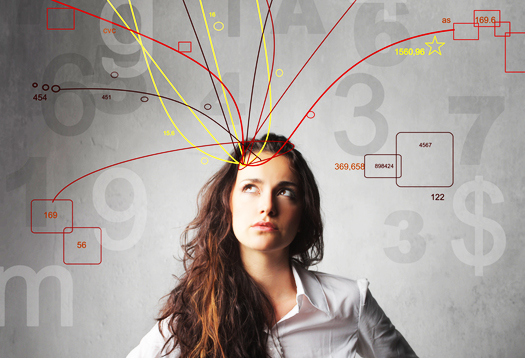 By Janine Starks*

From my mailbag:
Help!  I realise this is not a relationship column, but some tips on the relationship singles have with money and the housing market would be appreciated.  I'm a 38 year old woman, recently single and about to retrain in a new profession.  It's likely I'll have to move around New Zealand for 3 years after my studies.  I have $350,000 in term deposits, $15,000 in shares and $30,000 in Kiwisaver.  I'll need some of this money for my studies.  I'm a realist and don't think I'm going to find a man and have kids (man drought and all!).  Should I give up the idea of owning a house for a while, or even forever?  Should I be investing in something with higher returns?  But if true love is around the corner, I'd want access to my money for the picket fence ideal.
Unless your heart is in every financial decision you make, no amount of logic, practicality or mathematical analysis will make it the right one. 
You asked about singles and their relationship with money and house purchasing. 
While this quick-guide is full of blatent generalisations, here is how I see it.  Singles tend to:
Be very cautious; despite having every opportunity to be risk takers.
Worry about big financial decisions; friends and family help, but they don't have the same vested financial interest that a partner would have. 
Become paralysed; they are not able to split the weight of a decision and will over analyse.
Delay buying homes; often until 10 years after their married friends.  All for perfectly sensible reasons, such as wondering if a partner will come along, or staying flexible in their career.  Some singles seriously don't want to own a home, but many just find it easier to pretend they don't want to.
Sit on great wadges of cash in the bank; low risk bank accounts are another symptom of paralysis.  Again the rationale is sensible, because singles are always contemplating buying a home.  
Don't stop dreaming
You're a fabulous catch and intent on bettering yourself professionally.  And lets not forget that you are sitting on top of a $350,000 money-mountain.  Most men will be wondering why the words 'man drought' are part of your vocab. 
So why would someone like you, be talking herself into being a realist who isn't likely to find a man and wondering if she should give up on the idea of owning her own home.  It sounds like someone using logic and sensibleness to protect herself, because two quite important dreams are looking logistically tricky. 
Burn the real estate magazines
You've given me lots of reasons why you shouldn't buy a home.  Any one of them is enough to start burning the real estate magazines.  Three years of study; your income will fall; mobility required for 3 more years; buying as a couple would be better; and to top it off, you could look for higher returns elsewhere.
All the reasons for not buying a house also stack up as pretty good reasons for not entering into a relationship either.  Fall in love now and what do you tell him?  You've got an expiry date and he's headed for a three-year long distance relationship, while you move around the country?
The more you make sensible rational excuses for not finding a partner and not buying a house, the less chance there is of your heart being consulted.  Stop jamming your brain with 'what-ifs'.
When you dramatically change your life (in your case, newly single and becoming an adult student), it's very intense and there is only so much you can handle.  So stepping back for 6 months and letting the first round of changes settle in, is often wise. But don't let that stop more change happening. 
In your head, you can't align things; a change of career, income level and maintaining your mobility into your mid-40's, clashing with the stability of a new home and being on man-watch.  So houses and men are out.   
Right here, right now
Quite honestly you are jamming your brain by looking too far ahead.  You are trying to consider people who don't yet exist and a job where you might not have to be mobile (given you'll be a sought-after adult graduate with life experience).  Just scale it all back to the two simple things which exist here and now.  You are starting a course of training and you need somewhere to live.  If you let your heart make a decision, would you want your own home, or would you be happier with a rental?  We could flick all the excuses over with a feather, if your heart was allowed out of its cage. 
I say this because you and I both know your problem isn't about whether you have enough money.  You have a large chunky deposit and interest rates are low.  Flatmates and part time work could pay the mortgage. You could have three enjoyable years of student paint-parties and a veggie growing co-op in the garden.  Become a landlord if a few years if mobility is required. Sell and buy in another city, if you settle elsewhere. 
A realist would know that in your '40s you enter the male second-hand-baggage market and most will be financially split in half.  For a few thousand dollars in legal fees you could set up a trust and put your home in it.  With your equity protected, you can relax and consider all baggage sizes. 
If all of this creates heart-pounding panic, rather than heart-warming music then it's a sure sign you should delay home ownership until your career is more certain.  If you decide you could tie up your money for 5-7 years, there are a lot of non-cash investment choices available, but make sure you use a financial adviser. 
Two tips to discuss with an adviser; first consider keeping up to half your money in term deposits and second, drip feeding into any investment funds as the outlook for Europe still poses high risk and volatility.  That also means there is opportunity, but there are global implications and I don't believe we've seen the worst of it.
-----------------------------------------------------------------------
Email questions to starkadvice@gmail.com, subject line: Financial Agony Aunt.  Anonymity is guaranteed.   
-----------------------------------------------------------------------
*Janine Starks is Co-Managing Director of Liontamer Investments. Opinions in this column represent her personal views and are not made on behalf of Liontamer.  These opinions are general in nature and are not a recommendation, opinion or guidance to any individuals in relation to acquiring or disposing of a financial product.  Readers should not rely on these opinions and should always seek specific independent financial advice appropriate to their own individual circumstances.