Martin Hawes on Mighty River Power: Is the price right?; 'Question your assumptions moron'; Farewell Sydney, hello Arrowtown; What can you afford to lose really?; Money wasted on marketing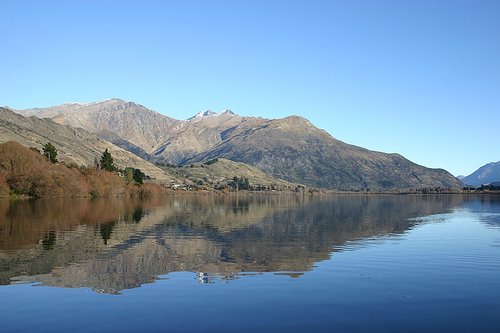 By Amanda Morrall
1) Mighty River Power - is it for you?
Let's put aside the philosophical, emotional and political arguments about whether Mighty River Power (MRP) being partially privatised is a good move. The real question you should be asking yourself now, is whether buying shares in this or any of the other state owned entities (SOEs) coming on the market makes financial sense for you. Financial writer and investment expert Martin Hawes, in this opinion piece published for Business Day, shares his three-stage personal approach to investing and applies it to the MRP offer. Sensible advice. 
I have a three-stage process when considering buying any investment, and this includes whether to buy MRP. The first is to look at my own position: where I am at financially and whether this investment suits my situation. The second stage is to look at the quality of the investment itself.

The third stage is to consider if the price is fair.

The first stage is the most important - your own suitability. The important thing for most is whether you have a mortgage. If you do, you can almost certainly ignore MRP and its salesmen because you are not suitable for making this investment.
For more on the SOE floats, you can check out my five-point plan here.
2) Questions your assumptions
I have to admit, Ramit Sethi of "
I will teach you to be rich
" fame, has grown on me. At first I found him offensive and arrogant but now I find his irreverent, not holds barred approach to personal finance effective and funny. Go figure.
3) The green grass of NZ
Whenever I talk to my Kiwi friends (I'm a Canuck) and the talk turns to Australia, feathers invariably get ruffled. Seems most of them are plain fed up with hearing about the proverbial green grass across the pond.  After whining a bit too much about the Auckland rain this weekend, I got told off. My mates didn't go so far as to tell me to shove off but I did a healthy perspective check. Good Returns.co.nz also did me a favour with t
his interview
from a former Sydney broker happily ensconced in his new South Island home near Arrowtown. A view we rarely hear.
4) Risk and reward
In the experience of financial advisors, investors often fancy themselves big risk takers. It's not until they lose money that their clients realise their appetite for risk is sorely out of line with their perception of it. 
I would question the accuracy of a one minute questionnaire, but it's a starting point for the conversation with yourself and then your advisor.  Here's one from The Age's Money section.
5) Marketing is dead
It's a bold statement but if you read this column published by the Harvard Business Review you might be convinced that all that money earmarked for marketing your business would be better spent elsewhere.
Author Bill Lee suggests that peer influence has a stronger sway these days than ads people are choosing to ignore. Food for thought if you have a big budget for your small or medium size business.
To read other Take Fives by Amanda Morrall click here. You can also follow Amanda on Twitter @amandamorrall