In part five of her series on investment 101, Sheryl Sutherland looks at how to choose an appropriate asset allocation for your age, risk profile and investment goals.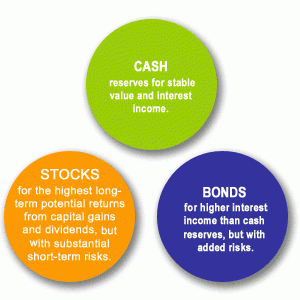 By Sheryl Sutherland*
In my last article, we looked at the different types of investments and considered the upside and downsides of the various asset classes.
Today, we'll look at how to personalise your investment portfolio with specific focus on your goals, age, time frame for investing and risk appetite. 
Take your time and, if necessary, complete the following questionnaire more than once and average your overall scores. Answer the questions 1–6 by ticking the appropriate box and then adding up your points score.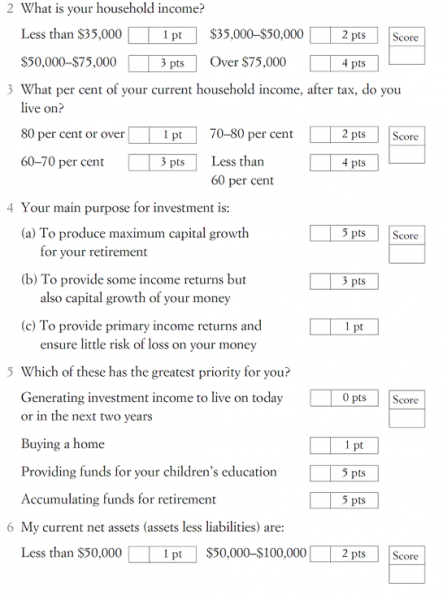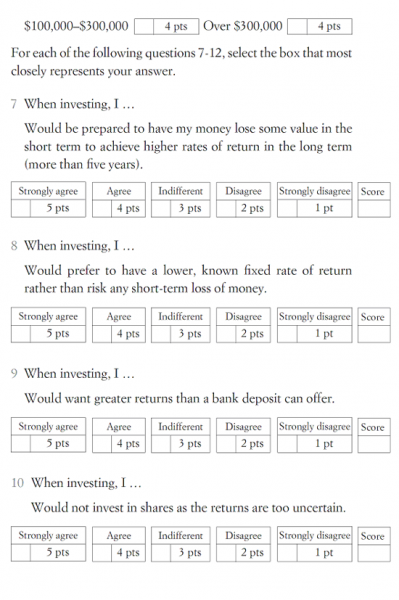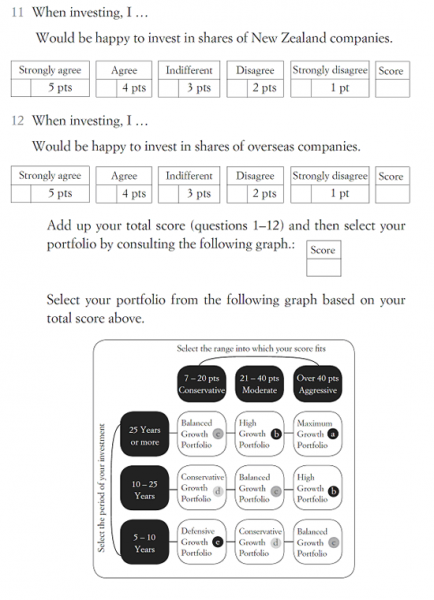 Your future financial needs - questions to answer
What are your investment objectives?
Can you foresee any income or capital needs in the next five years?
What return would you like your investments to generate for you?
Tax Advantages
Funds should not be purchased solely on the basis of tax savings. But some funds are tax friendly. Those in the higher tax bracket may take advantage of funds on which the tax is prepaid at a lower rate and some funds provide a tax deductible management fee or, in the case of some index funds, capital gains are tax free. Check the prospectus.
Rebalancing Your Portfolio
Because of the variation in returns between the different asset classes and the volatility of markets, investors need to be prepared to reweigh their portfolios to maintain the required asset allocation.
The value of advice: Imogen's Story 
"I'd always had this blind spot when it came to money. I'd grown up believing a knight in shining armour would sweep me off my feet and take all my financial worries away. Well … I've learned to rely on myself, which is better – but I was reluctant to ask for help when it came to managing my money. After being independent for so long, I was afraid a financial advisor would talk down to me or take advantage of the fact I didn't know much about investing. Looking back, it's strange I was so willing to hand over financial control to a husband, but was hesitant to hire a consultant who could help me gain control. I have a financial advisor now, a strong financial plan, and control of my money. And these last few years have been a lot smoother for me: my business has grown quite a bit, and I feel getting my finances in order gave me more freedom to concentrate on my work."
If you missed Sheryl's previous articles you can find them under the personal finance section under her column profile here.
*Sheryl Sutherland is director of The Financial Strategies Group and co-author of Smart Money,  and author of Girls Just Want to Have Funds and Money, Money, Money, Ain't it Funny.