The cost of dying; Better off in Oz?; Sneaky side businesses; 8 ways inflation is zapping your wealth; The art of full screen living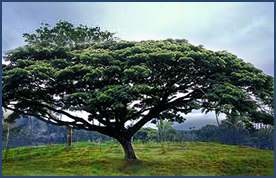 1) The cost of dying
When my beloved late grandfather died, he instructed that he be cremated in a cardboard box. It wasn't so much the cost (although he was a Scotsman and thus thrifty by nature) but rather the material itself. You see he was a talented woodworker and conservationist and was horrified at the prospect of burning up a beautiful tree.
One of my most cherished belongings is a cribbage board my tree-loving grandfather made out of the mahogany spiral staircase that was salvaged from my great grandparent's home in Ontario, Canada. It unfolds in the shape of a triangle (he was a former sailor too) and comes with a leather case, which he also made himself from recycled materials.
I was reminded of my dear grandfather after watching this TV3 piece on the cost of dying and how to minimise funeral costs. As you might imagine, coffins are one of the biggest expenses, right up there with the real estate required to bury them. For these reason "Grumps" was cremated. Sometimes I wish I had a place to visit him, but he remains deeply embedded in my heart. RIP Grumps.
2) Mortgage vs saving
In case you missed it, we had a lively web interactive session Friday with our soon to be departed managing editor Bernard Hickey. Don't worry, Bernard isn't dying just reincarnating himself. Anyway, it was a wide ranging conversation but the focal point of it was mortgage repayment versus savings. I think you'll know where he stands on that one.
For the benefit of our good readers living in Australia I thought I would include this link today from the Age. It discusses the importance of early saving to capitalise on the compounding interest advantage. However, I was also interested to read a contrarian view in the article suggesting that in some cases, actually it makes better sense to direct your excess income into savings rather than the mortgage. That's due to the tax structuring and concessional contribution caps of superannuation schemes abroad which favour the long-term saver. Worth a read regardless of where you live because you just never know where you'll end up.
3) Your sneaky side business
In the web interactive with  Bernard, I offered my own two cents worth of advice for avoiding poverty in old age. In a nutshell, I suggested that in addition to scrimping and saving and paying off debt, those aspiring to get ahead should look at ways to grow their income, through self investment. Someone construed from this that I was suggesting you exploit one of the many government benefits on offer to further your financial cause.  For the record, this isn't what I was getting at. What I meant was that those looking to build up their nesteggs ought to look for opportunities to capitalise on their own talents, skills and networks to make money. The possibilities are infinite, you just have to get creative. 
So, do the bonds of full-time employment constrain you from pursuing a sideline, and if so, what are your obligations in this regard? KNSFinancial.com explores.
4) Inflation and savings
Two of the biggest threats to savings? Tax and inflation. The following, from gobankingrates.com looks at 8 ways inflation is zapping your wealth.
5) Full screen living
At work, we have a few twin screeners. That is they have two computer monitors with which they interface all day long; three actually if you include the smaller screen on their mobile phones.  On one hand, this makes for greater efficiencies (I'm told) and yet it has also the effect of turning us into scatter brains. It may not look as cool but focusing on one full screen at a time may in fact be more productive if it has the effect of making you more focussed on particular job and giving it up 100% instead of 1/10.
For your contemplation today, here's an item from Zen Habits on "Full Screen Living."
To read other Take Fives by Amanda Morrall click here. You can also follow Amanda on Twitter @amandamorrall