Personal finance editor Amanda Morrall, in this second instalment on her battle with the property bug, explains her reasons for bucking the trend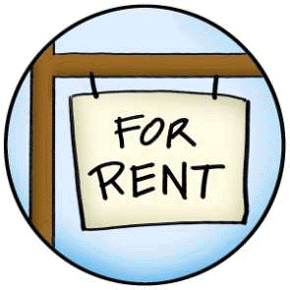 By Amanda Morrall
Winter cancelled in Auckland?
It's been close to six years now since moving to NZ and I still can't get a handle on the weather, so the aforementioned proclamation by the head of the Real Estate Institute of New Zealand (REINZ), was news to me.
The rain didn't stop. Does it ever? The winds were constantly shifting, as they tend to do. And with the exception of a few genus of plants, which care nothing for seasons, mother nature took a nap.
But according to the REINZ an odd thing happened this winter while she was sleeping. The normally dormant housing market burst to life leading the agency to conclude in its latest housing report that winter, for all real estate intents and purposes "was cancelled."
It seems prospective home buyers skipped the usual hibernation phase because the lure of low-interest rates proved too great - that coupled with the fact that many KiwiSavers had reached the magical three year point of being able to tap their funds to offset the mortgage.
I understand the reasons for the home buying contagion but the best realtor in the world wouldn't be able to convince me why paying NZ $500,000 for a two bedroom brick and tile joint (the going price in some places in Auckland reports Gareth Vaughan in this piece), is a good idea.
It wasn't too long ago that Amanda professed to have come down with a fever, an affliction that is all too familiar to Kiwis called the property bug.
I wrote at the time that I was succumbing to the low interest rate lure myself and the temptation to plunge in what is widely known to be an over-heated property market in Auckland. (See BNZ senior economist Craig Ebert's opinion piece on the market here).
I'm not so extreme in my views as to share the opinion of peak oil economist Nicole Foss who told me during an interview that she thought the Auckland housing market was "a trap."
You might recall her advice for prospective home buyers, whom she cautioned would get caught in the backsplash of a peak-oil tainted housing bubble burst.
"Don't buy a house under any circumstance, unless you can buy it outright,'' she warned.
In principle I kind of agree with her zero LVR policy but let's be realistic, eh. Not many are in that privileged position and even dedicated savers would be waiting until their 50s to buy a home with cash.
In any case, I've had a few inquiries from readers just busting to know whether I'd recovered from the fever.
Alas after many sleepless nights of tossing and turning, finger nail chewing and deliberation, I am happy to report that the fever has broken and I'm no longer sweating the decision.
Although the emotional strings of home ownership continue to pull, logic got the better of me. Until a change in the weather that works in my favour, (instead of bankers, property moguls and realtors), I have decided to hold firm as a renter.
There is a move on the horizon for Amanda nonetheless. It's about a kilometre down the road, to a smaller, more affordable, easier to maintain rental property that will take me, my boys, my cat and dog.
For my packing pains, I will save close to $5,000 a year. It's not a mansion but it meets all my needs and with a new coat of paint will be cute as a button.
Yes, there's the moving costs. But I'm hoping to do this on the cheap. I have a tow bar and friends with muscle.
The property is heated by gas, which I understand is one of the cheapest forms of heating.
Except for a small patch of grass, I won't have to pull weeds or pay a gardener to prune, mulch and maintain.
Now according to some experts, my decision to rent, despite saving me heaps, could ironically leave me worse off.
Why? The theory is that by not becoming one of the mortgage indebted masses, I risk putting myself in the category of a perpetual, mindless consumer who will fritter away my savings.
Well, as most of you know, Amanda is not a big spender. It's a good thing too because my biggest liability is travelling. Everyone I love (apart from pets and children) lives in another city so a good chunk of my discretionary pesos gets sucked up by the airlines. If they weren't such a poor investment, I'd buy stocks with my savings.
Until the teleporter is invented, or my loved ones move to NZ, I can't see me cutting my carbon footprint anytime soon.
My savings on accommodation won't be banked entirely but at $5K I'll be able to get off the Island and with discipline stow some away into my retirement fund.
I fully expect I'll become stricken once again with the property bug. But fingers crossed when I do, the bubble will have finally burst.