Games power co's play; How telcos rip us off; KiwiSaver guide part ii; Crediting rates and why you should care; Wake up call for financial advisors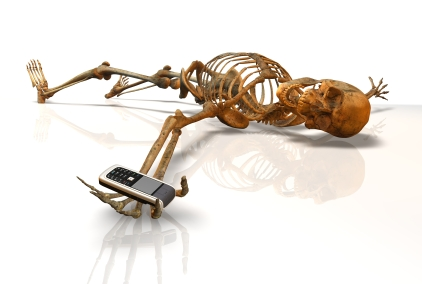 By Amanda Morrall
1) Power play
According to a report by Consumer NZ since 2003, domestic power bills have increased by 7% year on year. Researchers found that in the main centres, average power bills for a family had increased by 78% over a period of eight years. Power suppliers here have blamed the latest bill shock on line transmission costs and have indicated that high power bills are here to stay.
If you were already cynical about profit gouging, this investigative piece from The Age newspaper isn't going to help. Essentially, it explains how more money spent on "gold-plated" systems is a direct benefit to foreign owners with their fingers in the power pie. I don't expect this will sit well with those opposed to the SOE sales.
2) Telco rip-offs
In a recent interview with a new telco on the scene, Flip NZ, (which is selling land lines and 5 GB of broadband for $49.95) I discovered one of the reasons why we get ripped off so badly here in NZ (we are among the least affordable among OECD nations) is that the big players oversell us on data, texts and calls. Only half of Kiwis use more than 5GB and yet telcos want you to believe you're getting a good deal by paying twice what you should be paying for an insane amount of data that the average joe simply won't use.
I'm what you'd call a "light" user so paying $85 a month for a land line and 50 GB of data is a waste of money. I'd vote with feet and switch to Flip in a second however as they're still just elbowing their way into this duopolistic market I'll have to wait until the have 100% coverage.
In any case, the new kid on the block, would appear to be putting some pressure on the competition. After looking to see just how much data I was being oversold I noticed my provider had just lowered its price packages by $10, something that was not explained to me on the phone even just last week. Thanks to this new live chat window system it allowed me to make the switch within minutes achieving an annual saving of $120 a year.
And for more consumer antagonism, you might want to read this item from the Telegraph explaining how telco's take advantage of you in the mobile market. Across the pond, the BF informs that he pays A$29 a month for unlimited national calls to mobile phones and landlines plus gets 4 GB of data. If anyone knows of a comparable deal here in NZ, please email me swiftly.
3) KiwiSaver performance
Fans of public radio, and those looking for some accessible information on KiwiSaver performance, might enjoy this latest Radio NZ segment broadcast on the weekend on This Way Up hosted by Simon Morton. It features yours truly and Morningstar's Chris Douglas talking about performance in KiwiSaver, how to judge it, where to find it, and how to make sense of it. Easy listening and educational too.
4) Add it up
And more good medicine for investors with superannuation plans:  Sydney Morning Herald reporter Lesley Parker decodes the industry language that could make a big difference to your bottom line when it comes time to cashing in your pension. Timing is everything in the case of crediting returns. Worth a read. Same considerations apply here in New Zealand.
5) We are the future
According to a survey conducted by the personal-finance site DailyWorth, 76% of American women reported being their household's primary retirement planner. The Globe and Mail, reporting on the study, notes that women in the U.S. have some US$8 trillion in assets, expected to soar to US$22 trillion by 2020 as a result of inheritances from parents and spouses whom they'll most likely outlive.
For financial advisors, this represents a golden opportunity. And yet the male dominated advisory industry, may have to get its act together if it hopes to gain the confidence of this demographic.
To read other Take Fives by Amanda Morrall click here. You can also follow Amanda on Twitter @amandamorrall