Two truths and a lie about dividends; Safe but sorry; 3 most overvalued assets; Insane mark-ups; The life you can save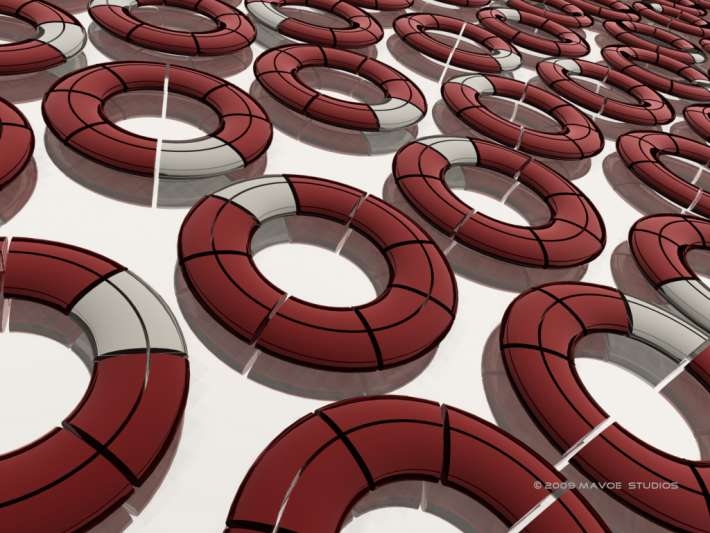 By Amanda Morrall
1) Dividends
I felt a bit cheated yesterday after discovering that I'm the only one in my office who won't be receiving a AECT dividend cheque in the mail. After a wee history lesson on Vector, the transmission provider, I learned that everyone who uses Vector for the delivery of their electricity, has a power bill in their name and lives in either Auckland, Manukau and North of Papakura will be celebrating the profit sharing joy.
My gift to those left on the sidelines, or not, is this cheeky little piece from Forbes Money called Two Truths and a Lie about Dividends. Bring on the SOE sales I say.
2) Safe but sorry
Understandably many investors fled to the security of cash and fixed interest to protect themselves from the stock market meltdown at the height of the global financial crisis. While the strategy served some well  many investors (at least those who never returned to the equities market) may be sorry.
Reuters reports on how mum and pop investors who have stayed cleared of equities have missed out on the "least celebrated bull market in history.''
Stocks have more than doubled since the GFC and are headed toward a five-year high now.
3) 3 overvalued assets
The Wall Street Journal's Howard Gold, in an opinion piece about the three most over-valued assets, blames yield seeking investors for contributing to the bubble like conditions in the bond market. Gold describes long U.S. treasury bonds as the 'mother of all bond bubbles.' While yields have fallen from 5.25% in June 2007, to a near record low of 1.4% in July, bond prices have soared. Some are predicting yields could yet fall to 1%. 
Treasury inflated protected securities are #2 on Gold's list of over valued assets followed by high yield bonds.
4) Insane mark-ups
This past weekend, I took my kids to a movie. Because I believe movies (with all the sugary coated trimmings) to be a massive rip-off, we seldom go. 
Here, compliments of the Huffington Post is a video compilation, of more insane rip-offs to be avoided. It includes eyeglass frames, bottled water, texts, drinks at restaurants, the mark ups of which are 1,000% in some cases.
5) The life you can save
In case you missed the last link I posted from Mr.Money Moustache, who has pared his household running costs down to $2,000 a month for a family of three, MMM has decided to donate any additional blogging income over $2k. MMM has been doing a bit of research on this front to determine where and how his donation dollars will go the furthest. As part of that, he's done a nice job reviewing a book on this topic called "The Life you can Save.''
A nice meditation and some musings on philanthropy and the targeted aid. 
To read other Take Fives by Amanda Morrall click here. You can also follow Amanda on Twitter @amandamorrall