How much life insurance is enough? Janine Starks explores the upsides and downsides of risk management and insuring for the what if scenarios.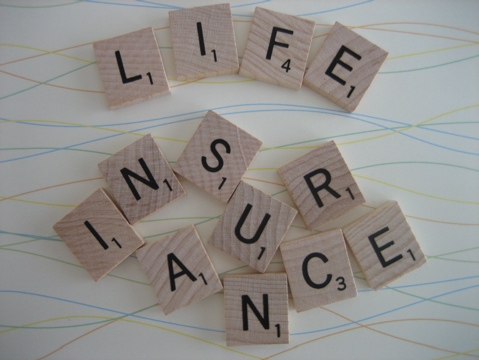 By Janine Starks*

From my mailbag:
We're looking at cheaper ways to do everything as it felt like our bills were out of control.  I'm now looking at the cost of our life insurance.  I know you shouldn't skimp on this, but I'm insured for $500,000.  My wife will need a lump sum if I died, as we have two children aged 7 and 9 and a mortgage of $350,000.  I think we could trim back the level of cover by $150,000 so just the mortgage is covered.  We could also get rid of the critical illness payout.  It seems like a serious area to attack, so we wondered what your thoughts were as we don't want to line the pockets of the insurance industry if we don't need to.
It seems silly to mince words on such a serious topic, so lets cut to the chase.  If you went splat-under-a-bus tomorrow, stop and consider the possibility that you might actually be under-insured, not over-insured. 
I know this isn't what you were expecting to hear and other readers will be choking on their Cornies over breakfast and shouting "the guy's got half a million dollars of insurance".  So why am I planting this idea in your mind?  It's simply because you're undertaking an insurance review from a cost-cutting perspective.  It's a bit of a  'tail wagging the dog' approach.  Affordability is a valid filter and will ultimately determine what you end up with, but by coming in at this angle you aren't weighing up all the risks your family face and whether you've overlooked any. 
Don't forget the wife
The immediate oversight that jumps off the page, is why your wife isn't insured?  If you are the major income earner, you might assume you would be able to carry on working and paying the mortgage.  But having no ability to go part-time, pay for extra childcare, or replace your wife's earnings will add to the pressure cooker of problems.  It's important that husbands are taken care of too. 
Interestingly, it's a common issue that women under-value themselves when it comes to life insurance.  UK based insurer Scottish Provident carried out some research which showed men in their 30s put in place a lump-sum payout for life insurance which is 23% larger than women of the same age.  That gap widens with age and 60-year-old men have twice as much cover as women.  This statistic is particularly worrying for women who are single parents, and those families that rely on both incomes.  
What if?
You've also got to consider the disaster scenario of two deaths.  This means the value of your joint life insurance needs to provide for your children to live with other family members or friends.  Would you want them to have a home they could share or sell when they were older and money for education and extras? 
Your life policy obviously has the primary function of paying off the mortgage if you died, hence you are questioning whether you reduce it to $350,000.  This would leave the family with no accommodation costs.  While this will be a relief, without you, they also have a seriously reduced income.  What will they do?  Are their any other credit card debts or car loans?  How will they pay for your funeral?  Does your wife have the skills to get a job which will pay all the bills and give the kids a good life?  Can you imagine her being able to cope with returning to work or increasing her hours in the first couple of years after your death?  If not, your cover needs to allow for a couple of years income on top of the mortgage, or a lumpsum which could be invested and generate an income.
Shop around
At the website consumer.org.nz you'll find a calculator which helps you decide the level of cover to put in place.  Consumer recently did a comparison of pure mortgage protection policies.  These policies are different to your life insurance, as they tend to pay-off the actual level of the mortgage (which is decreasing over time), but they demonstrate a point about pricing.  For a 42 year old non-smoking couple with a mortgage the same size as yours, the premiums ranged from $62 a month with Pinnacle Life and $89 with AA Life to well over $200 a month with Sovereign, Fidelity, Asteron, ASB, ANZ and OnePath. 
The problem is, the policies are utterly incomparable, because they range from extremely basic to those offering cover for temporary and permanent disability, redundancy and bankruptcy.  A professional insurance broker can access a wide range of options and help you decide the best way to protect your mortgage, plus any extra life insurance requirements on top of that.
If you have a decent level of savings, or your wife has the ability to earn a good income, you might decide you can live with the risks around critical illness.  This would cut the cost of your monthly premiums, but I would encourage you to weigh this up with a broker, as well as the merits of insurance on your wife's life.  While you are there, take all your other insurance policies with you.  Rebrokering your car, home and contents might also save money or get you policies with more favourable terms. 
Email questions to starkadvice@gmail.com, subject line: Financial Agony Aunt.  Anonymity is guaranteed.   
*Janine Starks is Co-Managing Director of Liontamer Investments.  Opinions in this column represent her personal views and are not made on behalf of Liontamer.  These opinions are general in nature and are not a recommendation, opinion or guidance to any individuals in relation to acquiring or disposing of a financial product.  Readers should not rely on these opinions and should always seek specific independent financial advice appropriate to their own individual circumstances.