How to make your hippy wife a happy investor; NZ Super fund's ethical bent; Global Real Estate Sustainability Benchmarking; How to be Good in KiwiSaver; A deeper shade of green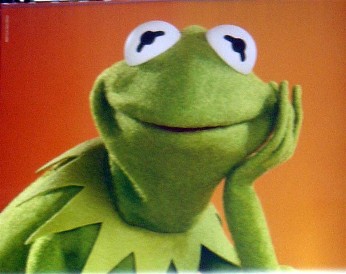 By Amanda Morrall
As noted in Tuesday edition of Take Five it is National Ethical Investing Week in the U.K. I put up a link from the Guardian newspaper explaining some of the basics. As far as I'm aware there is no such event on our Kiwi calendar. To fill the gap, today's edition of Take Five will focus exclusively on the subject. Enjoy your greens.
1) "My wife's a hippy"
Chris Douglas, co-head of research for Morningstar NZ, is married to a "hippy.'' I don't think he'll mind me sharing that with you as he wrote about it publicly in a column for Morningstar where he explained (really well) the challenges of making her happy - with respect to investment choices. It's a great read for a number of reasons and a great starting point for those interested in learning more about so called "socially responsible investments.''
By the way, the column also contains a list of funds in the Morningstar NZ database which fall under the category of ethical.
2) Clean, green Superannuation fund?
Last month the New Zealand Super fund took a stand against naughty corporates by excluding from its NZ$19 billion investment portfolio four companies deemed to have breached the fund's own responsible investment standards. They were: Freeport-McMoRan Copper and Gold Inc., KBR (formerly Kellogg Brown & Root), Tokyo Electric Power Company (TEPCO) and Zijin Mining Group. Holdings in the latter three were relatively minor however Freeport-McMoRan might (one hopes) take the message on board after losing NZ$1.2 million* from the Super fund.
If you'd like to read more about the reasons why these companies got the axe from Super fund, you can read about it on their website here.
3) RIAA
According to the United Nations, socially responsible investments funds worldwide have grown in value to US$22 trillion. Fund managers are piling into this area to cater to a growing demand from clients who want to feel good about making money.  For example, did you know there is even a benchmark to rate the sustainability of global real estate holdings? Check out the Global Real Estate Sustainability Benchmark Index 2012 report here.
And for more news, analysis and developments in the ethical investment space, visit the Responsible Investment Association of Australasia's website here and sign up for their newsletter.
4) How to be good in KiwiSaver
If you're wondering what's available in the way of an SRI within KiwiSaver, I will direct to our Q&A section at interest.co.nz where I answered that question recently for a reader. See also my opinion piece on "How to be Good in KiwiSaver" here for more.
5) A deeper shade of Green
Finally, in the spirit of recycling here's an interview I did with Australian ethical investment specialist Hunter Hall's David Buckland. Disappointing long-term results for its Global Deep Green Trust which has beaten the MSCI Index since inception but has been tanking since 2009. It's been five years now since inception. Kermit was right I guess; "It ain't easy being green.''
To read other Take Fives by Amanda Morrall click here. You can also follow Amanda on Twitter @amandamorrall
*Corrected