Westpac survey reports "alarming reluctance" to talk about money and a belief that the "average Kiwi" doesn't know how to manage their money.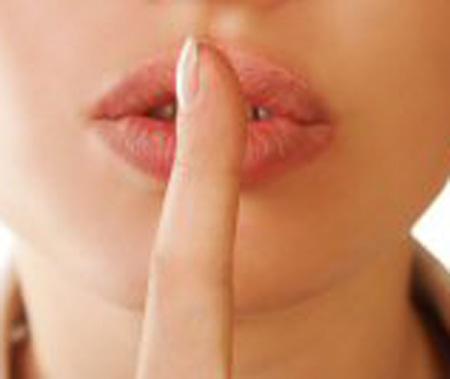 By Amanda Morrall
Is there any topic more uncomfortable to discuss than money?
Not according to a group of 700 New Zealanders polled by Westpac on their views and behaviours around money.
Half said they did not discuss money or financial planning at home when they were growing up; only 32% said they felt confident dealing with money matters and 64% said they were experiencing financial difficulties on a monthly, weekly or daily basis. Disturbingly, only 4% said they believed the "average Kiwi" understands how to manage their money.
Westpac NZ's chief executive Peter Clare said while the topic of money remained taboo there was a recognition by New Zealanders that their reluctance to talk more openly about money was harmful to their financial well-being.
"The majority of New Zealanders believe they would be a lot happier if it was easier to talk about their finances but are not putting that into practise," said Clare, adding that "opportunities to financially learn and grow are being wasted" as a result.
"That embarrassment is coming at a cost," he said.
The Westpac survey also found that 61% of participants polled are not confident they have a good financial plan in place for the future.
Clare said it was well known that talking, regardless of the topic, generally helped to create greater knowledge and understanding.
"Finance is no exception," he said.
Asked why they didn't talk more about money, 57% said it was because they felt finances were a "private thing." Further, more than 40% suggested that people who were struggling with money would be too embarrassed to ask for help.
Clare said the results revealed that fears around the discussion of money were engrained at an early age having a detrimental impact on New Zealander's personal finances later on.
Talking about my generation;

·        51%  did not talk about money or financial planning as a family when growing up
·        67%  sometimes, most of the time or all the time experienced financial difficulties as a family growing up
·        50% do not talk about money and financial planning as a family now
·        43% feel New Zealanders need to get better at talking about money
·        Only 24% of parents actively spent time teaching their children about money growing up



Why Kiwis don't talk about money
·        57% believe finance is a private matter
·        44% believe people struggling with money will be to embarrassed to ask for help
·        Only 12% disagree that we would be happier if it was easier to talk about finances


Impact in adult/parenthood
·        Only 4% believe the average Kiwi understands how to manage their money
·        43% believe Kiwis need to get better at talking about money
·        Only 32% of those surveyed feel confident dealing with money matters
·        64% experience financial difficulties on a monthly, weekly or daily basis
·        69% felt financial security is simply being able to pay the bills
·        61% are not confident they have a good financial plan for the future
·        58% believe marriages failure because of money matters