What is money?; Financial check-ups; Are you a slave to your lifestyle?; Breaking up is easy to do; Learning from someone else's mistakes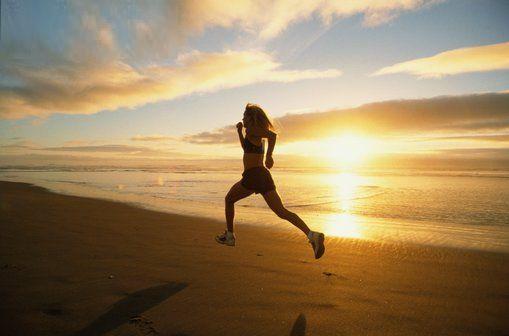 By Amanda Morrall
This weekend I did something I haven't done for a long time. I dusted off the old trainers, and joined the fit and frenzied mob in Auckland for the big race. No, I didn't run the marathon. I opted instead for a more modest goal; the quarter marathon more commonly known as the 10 km.
Pre kids I used to do a fair amount of running (plenty of races) so I had a good base to work from, the importance of which only dawned on me during this race. I am embarrassed to admit (I'll spare you my litany of excuses) that I only did about two five km runs in the six months preceding this race; so effectively I committed a runner's sin; I didn't train.
It was far from a personal record (just under an hour) but I was nonetheless pleased with my overall performance.:
1) I overcame the temptation to ignore the alarm at 5.20 am. and brush off my impulsive decision to register for the event as a foolish mistake.
2) I pushed ahead despite having discovered a flat tyre on my bike 15 minutes before the ferry I was meant to catch departed Devonport terminal.
3) Being part of the experience meant that I could walk down the car-less busy main roads of downtown Auckland in a dream-like state of wonderment. 
During the last three kilometres, when I was buzzing on adrenaline and endorphins (and also wishing I was done) I started to think about work. I expect this is not an uncommon thing among runners; thinking about work.
My exact thoughts were that there were some good parallels to be drawn about personal finance and fitness in terms of the strength you could draw on from having a good base. Obviously, it's better to train to achieve an optimal outcome however a solid foundation can also serve you well. It's an important point to acknowledge because we tend to think of both wealth and fitness in extremes i.e. you're either fat and lazy, or super fit and skinny, or you're either fabulously rich or dirt poor.
These polarising archetypes can have a paralysing effect for many who simply get stuck in the status quo and don't capitalise more on what they do have. Somewhere in between the race leaders and the stragglers, there's a happy medium;  If you were going to pinpoint them, I'd say slightly ahead of the middle of the pack with potential to rocket ahead.  Obviously it is always preferable to be more prepared, than less, however if you have the basic building blocks in place you might just surprise yourself at what you can accomplish, when and if you decide to challenge yourself.
And if you're going to go the trouble of running a race, or starting your own business or embarking on some other kind of a personal or professional venture that will expand your horizons or test your limits, think of Canada and repeat after me:
"Just giv 'er.''
Oh and here's some Monday reading for personal financial well-being.
1) What is money?
Dan Hind, writing for Aljazeera, takes a closer look at our relationship with money and the overlooked role that banks play in its production.
2) Financial check up
My former CBC colleague Heather Setka, now a personal finance blogger among other pursuits, bears her bottom line in hopes in hopes of getting you to look more closely at yours. Brave girl. 
3) Slave to your lifestyle?
Miranda Marquit, a blogger for moneying.com, considers to what extent our lifestyle's contribute to our financial impairment in personal finance.
4) Breaking up is easy to do?
Changing KiwiSaver providers is easier than you might think. Here's the latest instalment of Radio NZ's KiwiSaver 101 series, broadcast this weekend on This Way Up, featuring myself and MorningStar's Chris Douglas talking about issues related to breaking up with your provider. 
5) Kids and money
It's true most of us learn from making mistakes but wouldn't it be nice if we didn't have to? Luke Landes, writing for Forbes in its money section, offers some suggestions for parents who want to set their kids up for a good financial start in life so they can avoid costly setbacks and failures.
To read other Take Fives by Amanda Morrall click here. You can also follow Amanda on Twitter @amandamorrall