Getting real about growth rates; Sharpening up for the share offer; DSA vs LSI; Consumer confidence vs corporate pessimism; Growing your own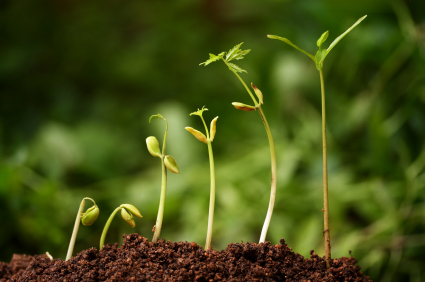 By Amanda Morrall
1) New projections
Emma Wall, writing for the Telegraph, reports on the revised growth projections being introduced by Britain's Financial Services Authority for 2014 with respect to pension reporting. In the past, the pension forecasts were modelled on 5%,7% or 9% annual returns. In keeping with these lower for longer tumultuous times, the revised outlooks are now 2%, 5%, 7%.  A sign of the times.
2) Are you ready?
While I was visiting the Telegraph, I also spotted a story for pensioners on how to save money. One of the suggestions was around  home heating and insulation, pointing to a 10 pc rise in heated costs with winter coming in the U.K.  We're rolling into summer now here (we hope) but it did get me thinking again about the March 2013 share offer opportunity when the government partially privatises some state owned enterprises, starting with Mighty River Power.
Here's a five step primer posted previously as well as a link to Government's share offer website which has posted a how to get started section.
3) DCA vs LSI
Dollar cost averaging (the investment strategy used for KiwiSaver) is often regarded as good way to buffer the effects of market highs and lows. But does buying into the market on a regular basis in both good and bad times produce superior returns than lump sum investing (LSI)?. Index fund specialist Vanguard back tested equities markets in Australia, the U.K. and the U.S. and found that two thirds of the time, the LSI strategy (on average) outperformed DCA. Rather than state definitely LSI was the way to go, the report's authors argue that investors need to be comfortable with the level of risk they are taking. HT Craig Simpson for spotting this one.
We conclude that if an investor expects such trends to continue, is satisfied with his or her target asset allocation, and is comfortable with the risk/return characteristics of each strategy, the prudent action is investing the lump sum immediately to gain exposure to the markets as soon as possible. But if the investor is primarily concerned with minimising downside risk and potential feelings of regret (resulting from lump-sum investing immediately before a market downturn), then DCA may  be of use. Of course, any emotionally based concerns should be weighed carefully against both (1) the lower expected long-run returns of cash compared with stocks and bonds, and (2) the fact that delaying investment is itself a form of market-timing, something few investors succeed at. 
4) Consumer confidence vs corporate pessimism
Time Money magazine journalist Rana Foroohar and Joe Nocera of The New York Times, in this WNYC podcast discuss the bi-polar economy in the U.S. marked consumer confidence and corporate pessimism and the looming fiscal cliff.
5) Get planting
Every time I go grocery shopping, I'm left in shock at the amount of money I've dropped in exchange for not a heck of a lot of food. It's not my imagination that grocery prices have been going up recently as you'll see in the food price chart in today's Top 10. What to do? I'm going to take a page from the kids both of whom are learning about how to grow your own at school. We have successfully sprouted our first batch of adzuki beans which need planting and shall soon have some leaks to go with. The long-term forecasts for food production aren't great so best to get growing yourself as well. Here's a directory to some free courses on offer from Kaipatiki Project.
To read other Take Fives by Amanda Morrall click here. You can also follow Amanda on Twitter @amandamorrall