Working for free; Volunteering; When it's time to leave the party; Fee grabbing super funds; Good debt, bad debt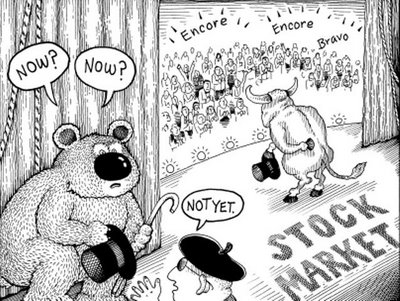 By Amanda Morrall
1) Working for free
Last week I kissed goodbye to $60. Okay, admittedly it's not a huge amount of money but still, $60 is $60 and would buy Mazzy a fair bit of kibble.
Why would a self employed, solo mother do something so dumb? Well, my rationale was this: The $60 I gave up (payment for teaching a yoga class at an outfit that was in its first week of launching and had no attendance on day one) was goodwill.
While they invited me to bill for my time showing up, my reasoning for not doing so was that I would like the opportunity to do more relief teaching there. Whether that will eventuate or not, I'm not sure but I do believe sometimes, a little freebie will go a long way to cultivating more moolah down the road.
Perhaps this kind of mentality will prevent me from becoming a wealthy gal one day but I don't think so.
Ramit Sethi in his latest blog, also considers the value of free labour (periodically) if it is strategically done.
2) Volunteering
Just as working for free periodically can be beneficial, volunteering can also be an enriching experience. New Zealand reportedly has really high rates of volunteerism which is awesome. For those of you curious to do more, here's a link that could help.
3) Knowing when to leave the party
I don't honestly think anyone can accurately predict when a bull market has hit the end of a run however there are several theories about it. Mark Hulbert of Marketwatch takes a critical view of the 200-day moving average as one of them in the following piece from the Wall Street Journal. 
4) Fee gouging funds
When it comes to superannuation funds like KiwiSaver, it's really easy to get caught up on performance. There's no doubt performance is important but so too are investment fees. Unlike performance which will go up and down over the years, fees are fixed (well you can bank on them creeping up over time). As you balance grows so does the amount of mone you hand over to your provider. Over the long-term, they'll take a significant bite out of your retirement fund.
Across the Tasman, where compulsory superannuation contributions are moving from 9 to 12% by 2019 investors there will be padding fund managers pockets in a big way. This piece from the Age is worth a read this morning as it explains very well the effect of fees and why you should care, more.
5)  Good debt, bad debt
Personally, I think all debt is bad but I've learned that I'm a pretty conservative gal. I don't like debt, full stop. That said, I do appreciate that when you borrow for a good cause (like starting your own business, owning your own home, retraining) that it is an investment. 
The following from the Globe and Mail looks at some instances of good and bad debt and why they are classified as such.
To read other Take Fives by Amanda Morrall click here. You can also follow Amanda on Twitter @amandamorrall or at www.amandamorrall.com