Andrew Hooker calls on the Govt to pass the Law Commission's recommended changes for how insurance disclosure works, limiting the insurers' privileged position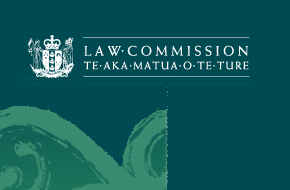 By Andrew Hooker*

Since the eighteenth century, insurance companies have enjoyed a privileged position in relation to the duty of non-disclosure.
As insurance companies often remind their customers, when you buy an insurance policy whether it is a complex commercial policy or a simple contents policy for your home, you must disclose all material facts.
That sounds fair enough, except that no one will tell you what material facts you have to disclose!
The insurance company has no obligation to tell you what will be material, and you need to work that out for yourself.
It gets better (or worse).
When you try to challenge them, the evidence as to what is material or no comes from the insurance companies. So they have the position cornered.
Far be it for the average consumer to understand or work out what might be "material" – the Courts have trouble defining this, and there is a plethora of case law in which Judges have grappled with the question about what needs to be disclosed. 
The position in very simple terms is that when you apply to an insurance company to take out insurance you must disclose to that insurance company any information that you may know about that could affect the insurance company's decision about whether to insure you and if so on what terms. This could include (in the case of a motor policy) previous accidents or driving convictions.
But there are cases in the law reports where factors such as "moral hazards" have been found to be material. For example, if the insurance company can prove that you might have done something that they deem dishonest in the past, regardless of whether you have been caught or even convicted, that could be sufficiently material.
This all leads to an almost impossible situation for the average consumer.
People are expected to know what they have to tell their insurance company, and if they don't manage to work that out, their entire insurance can be invalid. 
The watchdog of the New Zealand legal system – The Law Commission identified that this was a serious problem in a report in 2004.
The Law Commission even prepared a draft Bill for the Government recommending significant changes to the duty of disclosure.
Primarily, clause 14 of that Bill limited the ability of the insurance companies to invalidate your insurance in reliance on a failure to disclose what the insurance company thought might be a material fact.
The effect of the proposed change to the law was that the insurance company only had ten working days after the policy started to invalidate the policy in reliance on one of these non-disclosures. After that all bets would be off and they have lost their chance.
The insurance company could still invalidate your insurance if you made a misstatement. What that means is if you answer an actual question incorrectly, the insurance company can invalidate your insurance. But what it cannot do is rely on a failure to disclose something that it did not ask about after that ten days has passed. 
Unfortunately, it seems that our politicians do not find insurance law reform to be a great vote-catcher, and for nearly ten years now, this has languished without being enacted.
The consequence is that insurance companies still send their trusty investigators out to ask any number of questions at claims time just in case there was something that you didn't disclose that no one told you you had to disclose. 
As a result, insurance companies remain in that privilege position where, many years after they have taken your premium, they can revisit that process, often conducted over the phone, and identify things that you fail to tell them about that might have affected their decision.
This is an area of significant unfairness for consumers, and the Government needs to tidy this up, as recommended by the Law Commission nearly ten years ago.
-------------------------------------------------------------
*Andrew Hooker practices as a specialist insurance lawyer in Albany on Auckland's North Shore. He is also director of Claims Information Specialists Ltd, an insurance information website.