Last day to register; Investment concepts to wrap your head around; Letting go of vices; Meditation for busy people; Whose hot in personal finance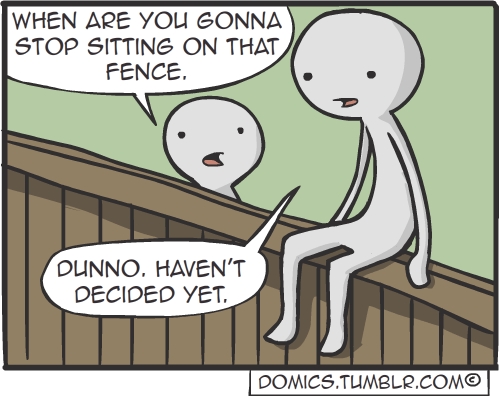 By Amanda Morrall
1) D day
For those of you last minute types, it's time to get off the fence if you've been contemplating investing in the upcoming share offer opportunity for a stake in Mighty River Power. At last count, there were more more than 400,000 prospective investors registered. Registration does not compel you to go ahead with buying shares in the power company, it simply gets you a place in the queue. So time to make up your mind. You can register your interest through a financial advisor, a broker or on the Government's share offer website here.
Then what? Do your home work. Here's a link to my previous five-step programme for those still sitting on the fence.
2) Investing 101
New to investing? Here's some basic concepts (via arbourinvestmentplanner.com) to start familiarising yourself with as a stepping stone along the way. It's not as daunting as you may think.
3) Vices
Shoes and handbags make for expensive habits. Fortunately, they're not among my vices. Coffee on the other hand... I am a slave to the bean. At an upcoming intensive yoga teaching training session, we'll be encouraged to give up meat, caffeine, alcohol and even dairy for 14 days. Having sacrificed coffee once for 30 days I'm fairly confident I'll be able to master my addiction, periodically anyhow. The financials alone are a good reason to. Here's a sobering look at the costs of our most common vices.
4) Mind power
Because so many of our vices are emotionally driven, it's hard to break free of them until we understand what's at the root. I think most of us know vices are bad for our pocketbook; it's finding the power within to kick the habit. Meditation is a great way to cultivate insight and understanding into our daily habits and also to extinguish the fire of desire for those vices. For those of you too busy or turned off by the thought of a meditation retreat on top of a mountaintop, the Huffington Post put together a list of popular meditation apps to build a practice that fits with modern life. Not too scary.
5) Whose hot?
I absolutely detest those who's hot and who's not lists but how could I possibly ignore one when it relates to personal finance. Here's mashable.com's favoured personal finance experts to follow on twitter. Their picks cover a broad spectrum that will be sure to appeal to our cross section of readers here on interest.co.nz. If you are not already doing so, you can follow me on Twitter too @amandamorrall. And for more holistic based personal finance coverage check out my website www.amandamorall.com
Finally, to read some of my past columns posted on interest.co.nz  click here.  For information on my new book Money Matters, follow the prompts on this link.