Stop fretting start planning (for retirement); Credit card surcharges; Investment management fees; Giving the secret to getting?; Staying calm during a correction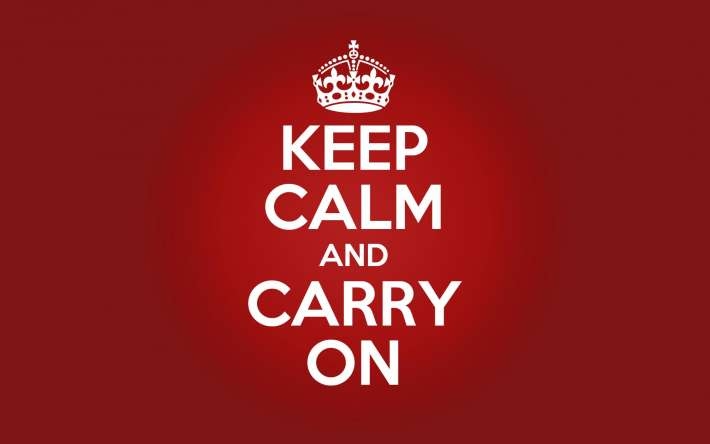 By Amanda Morrall
1) Stop fretting
Yesterday I spent the day thinking and talking about something most of us would rather do anything to avoid, even going to the dentist I expect.
As part of a panel of guest speakers at the Commission for Financial Literacy and Retirement Income's latest review on retirement income policy in Wellington, I had my head fully emerged in retirement savings land. 
I can't report on everything that was said and nor do I have the space and time to. Suffice to say, there was a lot said. Some of it scary, some of it interesting, some of it depressing,  all of it relevant to everyone old and young. We're all in this quagmire together. 
One of the major issues discussed is around the sustainability of the New Zealand Superannuation.  It doesn't look good folks. One obvious way that's been identified to make it last, without crucifying younger generations with higher taxes, is to raise the age of eligibility to qualify for it. This is something that other OECD countries, faced with similar demographic time bombs, are doing.
More people getting older and living longer than every before means the cost of our "national treasure" will double if we don't take concrete steps to do something about this elephant in the room. Remember that on top of this fiscal nightmare, we (the taxpayers) face monumental pressures to our health care system caused by all this ageing and potentially ailing oldsters. 
The Commission for Financial Literacy, in its last review of retirement income policy, proposed that the age of eligibility for retirement (for the purposes of quality for the NZS) be slowly raised from 65 to 67 starting in 2020. Although this proposal has tended to spook the grey vote what many fail to grasp is that the slow, gradual phased in approach as outlined by the Commission means that it'll take until 2033 before the age of eligibility switches over to 67. So it's not an overnight event. I repeat. This is not an overnight change.
Rather than wait for Government to "get it right," which they might do so eventually I reckon individuals need to start taking action for themselves, today. This means boosting personal savings to prepare for the possibility of the NZS being lower when it comes time to retire or the possibility a means tested affair.
While NZS, in its current form, is what keeps poverty rates among seniors low in New Zealand the entitlement rests on one MAJOR assumption. That you are living rent or mortgage free. If you have to manage on $349 a week (that's the individual entitlement) whilst continuing to pay rent, you'll be up the creek or possibly living with your offspring or living uni style in your 70s with flatmates galore. 
The Financial Services Council, which conducted some research in this area, found that only 9% of New Zealanders are confident they'll survive on NZS alone. Savers are being encouraged to reprioritisation on a three-tier basis: 1) NZS 2) Workplace Savings i.e. KiwiSaver and 3) other private savings.
Don't panic. Just review and start planning. Here, via Yahoo Finance, are 9 ways to worry less. You can substitute KiwiSaver for the 401K. The other tips contained herein are universal.
2) Credit card fees
On my way to and from the Wellington airport I had a fascinating talk with my taxi driver who hails originally from Bangladesh. Like many taxi drivers from foreign countries, he was highly educated chap. He had an MBA from his home country.
During our candid talk I discovered that he earned more than twice the median income in New Zealand (which is $42K) driving a taxi. I got the low down on weekly licensing fees and also credit card surcharges. I shouldn't be surprised but was still horrified to hear that in addition to the $2.30 a pop surcharge for credit card use, the credit card companies were also helping themselves to an additional 5% of the fare.
It was yet another reminder why it pays to pay close attention to these pesky fees and surcharges and to shop around for the most competitive rate. Check out our credit card borrowing section here. 
Also see Bernard Hickey's recent interview on TVOne where he discusses surcharges on credit cards.
3) Investment Management Fees
Under the new "periodic reporting requirements" rules, KiwiSaver fund managers will be forced to report fees, performance, asset allocation,  taxes and such in a standarised way. See my colleague Craig Simpson's article on this here for more details. 
This is a long overdue measure but better late than never. As to whether it will help KiwiSavers truly understand how much they are paying in fees, I'm not sure.
Overseas in the U.K., even industry heads are acknowledging the investment sector has done a poor job of letting its clients know how much they are being squeezed in fees.  The chief executive of the Investment Management Association in the U.K. has proposed that fund managers spell out in dollar and cents (pounds and pence) just how much investors are paying as a proportion of units they hold in their portfolio.  
The Telegraph's Emma Wall reports on the recommendation here and uses an example, provided by the Association head, of how such a reporting method would look. I've cut and paste it for you below so you can get a sense of it.
You held 3,456 units on January 1, 2012 with a value of £4,320. On December 31, 2012, you held 5,140 units with a value of £6,939.

"For a unit held throughout the whole year, the price went from £1.25 to £1.35, a rise of 8pc. The total costs for a unit held throughout the year were approximately 2.5p per unit. The costs were equivalent to a quarter, or 25pc, of the growth in the value of a unit. If you want to know the details of the costs, please click here."
KiwiSaver funds are also priced in terms of units, so how about we look at adopting a similar practice here? Anyone?
4) Give to get
A fascinating profile here from the New York Times on Wharton School lecturer Adam Grant, one of the university's top rated and most popular professors, who has authored a book called "Give and Take." Grant, reportedly one of the most prolific scholars in his area of psychology, has a theory about success: he believes that the more selfless you are, the more you do for others, and genuine your commitment to acts of service, the better you'll fare. In sum, that the real secret to success is giving. I would tend to agree.
 I've lifted a portion of the interview. Please read the entire story. It's marvellous.
"Give and Take" incorporates scores of studies and personal case histories that suggest the benefits of an attitude of extreme giving at work. Many of the examples — the selfless C.E.O.'s, the consultants who mentor ceaselessly — are inspiring and humbling, even if they are a bit intimidating in their natural expansiveness. These generous professionals look at the world the way Grant does: an in-box filled with requests is not a task to be dispensed with perfunctorily (or worse, avoided); it's an opportunity to help people, and therefore it's an opportunity to feel good about yourself and your work. "I never get much done when I frame the 300 e-mails as 'answering e-mails,' " Grant told me. "I have to look at it as, How is this task going to benefit the recipient?" Where other people see hassle, he sees bargains, a little work for a lot of gain, including his own.
5) Stay calm and carry on - investing
Rob Carrick, personal finance editor of the Globe and Mail newspaper in Canada, offers some sensible advice for investors about market corrections. In a nutshell, stay calm and carry on. I like his four rules for investors too.
Four Rules For Investors

1) Ignore talk about bond and dividend stock bubbles: You need bonds in your portfolio for stability when stock markets fall, and dividend-paying stocks are a solid foundation for investors.

2) Don't get cute with bonds: Corporate bonds are fine, but high yield and emerging market bonds should get only a tiny weighting in your portfolio at most; you get enough risk from the stock market without adding more through your bond holdings.

3) Stagger your stock market investments over the rest of the year: You'll limit your vulnerability to a correction that way, and have some money working for you if stocks keep going up.

4) Think globally: Most investors have plenty of Canadian content and are underweight on U.S. and international stocks.