Former Hanover co-owner Eric Watson says Hanover was 'responsibly governed and managed', questions cost to taxpayers of SFO probe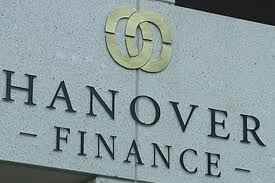 Eric Watson, the former co-owner of Hanover Finance, says the Serious Fraud Office's decision not to lay criminal charges over the property financier's demise is no surprise, and he questions how much the investigation has cost the taxpayer.
Acting SFO CEO Simon McArley yesterday said although serious questions arose from the Hanover investigation, it would've been hard to prove beyond reasonable doubt that Hanover breached its legal obligations, and the individuals in control of the group had both knowledge of the circumstances and caused them to occur with dishonest intent.
For his part, Watson said in a statement he was not at all surprised by the long-awaited decision.
"I can now concur with the SFO's former CEO Adam Feeley when he said 'the outcome will show the public that the right result has been reached,' and with today's announcement which records that the right and only possible decision has been reached," Watson said.
Feeley made these comments in an interview with interest.co.nz last September shortly before he departed the SFO.
Watson, who was co-owner of Hanover with Mark Hotchin, added that he had been confident from the outset that the Hanover companies were responsibly governed and managed.
"I was not personally a director or officer but as a shareholder I invested heavily in quality people, advisers and processes to support that objective. I continue to have absolute confidence in the calibre of Hanover's directors and in their governance during what proved to be unprecedented market events not constrained to finance companies or to New Zealand," said Watson.
"All of the directors are highly professional individuals who are successful in their own right. The decision announced today finally sets the record straight publicly but I have to ask, what this investigation has financially cost the New Zealand public?"
"This decision of the SFO after conducting such a thorough investigation is an important landmark and follows the Financial Markets Authority's decision announced last year that its own investigation uncovered no basis for any criminal proceedings."
Hanover froze NZ$554 million owed to 16,500 investors in July 2008. Investors' subsequently approved a moratorium proposal in December 2008 that pledged to pay them back over five years. Then a year later after getting back just 6 cents in the dollar, Hanover investors narrowly agreed to swap their Hanover debentures for shares in the Rob Alloway and John Loughlin led Allied Farmers that were valued at 20.7c each and are now worth just 1.8c cents each.
In April last year the FMA filed civil proceedings against directors and promoters of Hanover Finance, plus sister companies Hanover Capital and United Finance. Under the Securities Act, proceedings have been filed against Hotchin and Watson, plus directors and promoters Greg Muir, Sir Tipene O'Regan, Bruce Gordon and Dennis Broit. The charges relate to statements made in December 2007 prospectuses, subsequent advertising, and a March 2008 prospectus extension certificate.
The FMA is seeking declarations, pecuniary penalty orders and compensation for investors who made NZ$35 million worth of investments between December 7, 2007 and July 22, 2008. Former Hanover chairman Muir has described the FMA's move to file civil proceedings as disappointing. The directors deny and are fighting the FMA's claims. See more on this here.
The SFO said its Hanover investigation had taken 32 months and it had analysed more than 107,000 pages and 3,730 gigabytes of data over 12,700 hours. Fifty-four interviews have been conducted over 120 hours, and more than 30 individual loans or other transactions of interest have been identified and reconstructed.
"This has been by far the most extensive and challenging of the finance company investigations undertaken by SFO," McArley said.